England should stick with Keaton Jennings until at least end of India series, says Rob Key
"I think, and I have said this for a long time, that Bairstow should be up there among England's top hundred scorers by the end of his career. I hope this switch, which will allow him to focus on his batting, will help him do that."
Last Updated: 31/08/18 10:34am
Rob Key explains why he'd keep faith with the out-of-form Keaton Jennings; why England were right to switch wicketkeepers; and India's "all conditions" attack…
I think England should give Keaton Jennings one more go at The Oval.
I agree with a lot of the changes that have been made this summer but I don't think we should be going back to having too many in one go.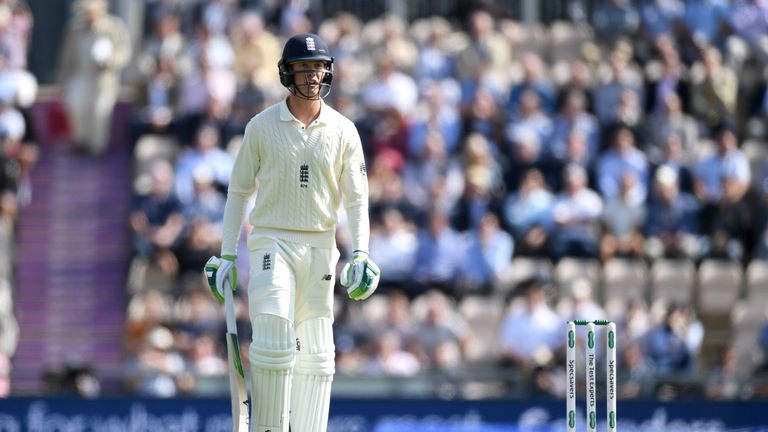 There were a few enforced ones in this Test due to Jonny Bairstow's finger and Chris Woakes' injury but you don't want to chop and change after a couple of bad games.
The Oval is also generally the best place in the country to bat, so you don't want to get to this point and miss out on a flat pitch.
You could say Jennings looks like a man with a frazzled mind at the moment but India have bowled brilliantly at him - the pressure has been relentless, the bowlers have found a bit of swing and it's hard against that new ball.
You can't imagine he will get out again like he did on day one here, leaving a ball that swung in a mile, as he will be looking to play it next time.
England's greatest ever run scorer, Alastair Cook, is struggling at the other end so clearly it's not easy - Joe Root has had it tough, too. They've all been skittled out in these conditions.
There aren't loads of openers knocking the door down, bar Rory Burns at Surrey.
You have people who can bat and then run scorers and Burns looks like the latter to me. There is also no better time to come in than when you are in form.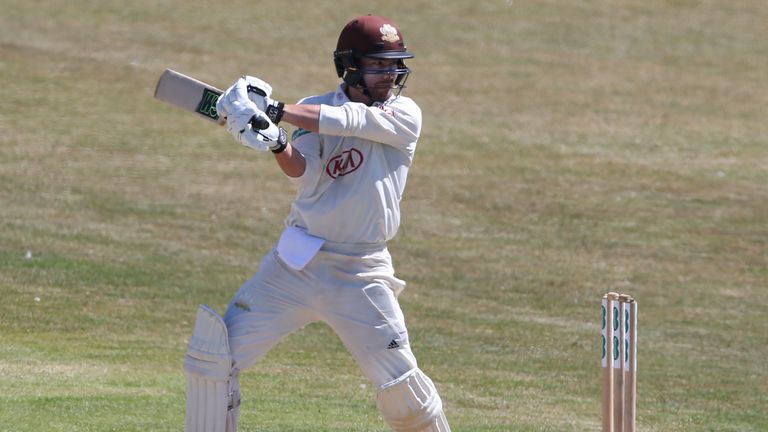 However, I don't think we should assume that people in county cricket are better than the one you have picked, because when Jennings was picked he was top of the pile in county cricket.
Jennings needs a score but he will know that. Ultimately this game is not about manoeuvring chess pieces, it's about players being confident. At the moment, England don't have that.
Cook has admitted that those stresses, those nerves never leave you - it shows you how remarkably tough he is mentally that he has constantly come back from adversity.
Only he and the people closest to him will know if he is prepared to keep going in Test cricket and if he still feels he has it in him to perform at the top level.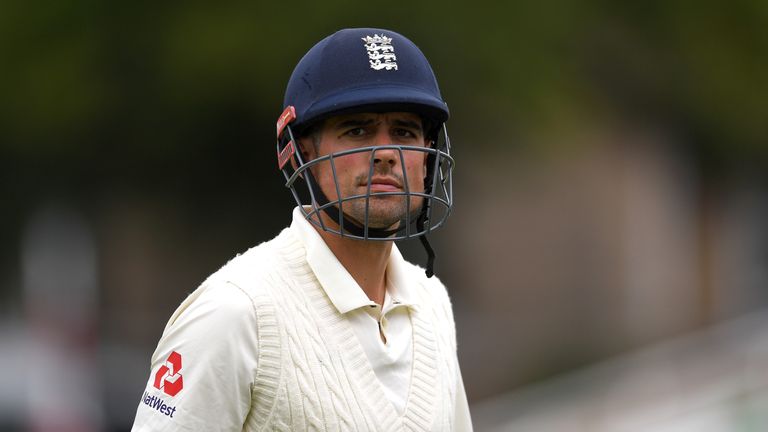 If you spoke to Cook he would probably say the conditions this year have been some of the toughest of his career, but whether that's because he is a little older, we don't know. Like with Jennings, I wouldn't make a change before the Oval.
I said I have agreed with most of the selection calls this summer and that includes giving the gloves to Jos Buttler, even though it has taken an injury for that decision to be made.
If Root is going to bat at No 3, I think Bairstow is our best No 4 and so England should be looking to do whatever it takes to get the best out of him in that position.
I understand why Bairstow would be reluctant to give up the gloves.
He doesn't have the safety blanket of keeping and batting, when if one part of his game goes wrong he can make up for it with the other. He also seems like the sort of guy who needs an active mind and to be thinking all the time, doing something all the time.
However, I think - and I have said this for a long time - that Jonny should be up there among England's top hundred scorers by the end of his career. I hope this switch, which will allow him to focus on his batting, will help him do that.
If everyone is fit and in form, I don't think this England XI is far off their best, particularly with a tour to Sri Lanka coming up. Every base is covered. You have four seamers and two spinners and haven't weakened the batting.
India's bowlers have made batting look hard, though!
They now have an attack for all conditions, with seamers with extra pace and, in Jasprit Bumrah's case, a quirky action. They have guys who bowl big in-duckers and others who take it away.
They also bowl a great length. When some bowlers bowl it full you don't mind because it doesn't have a lot of venom but they hit a full length hard. That's why they are so dangerous.
One positive for England has been Sam Curran - with bat or ball he competes and looks like a man without clutter.
That's the great thing about picking youngsters. If they have got the right attitude, then they have no idea of consequences. He is still playing the game, it seems, like he did when he was at school.
County cricket, certainly at the minute, has put a lot of clutter in people's minds, principally batsmen. I go to games and see clips and it appears that batsmen have a complete mistrust of the ball. Curran doesn't have that and he has taken it onto the international stage.
Another man who doesn't seem to have clutter is Ian Bell, who has just racked up his fourth hundred of the County Championship season for Warwickshire.
Is he still one of the best players in the country? Yes. Was he dropped too soon? Probably. But I think if England are going to make any more changes they should go with a youngster.
Watch day two of the fourth Test between England and India, at The Ageas Bowl, from 10.30am on Friday on Sky Sports Cricket (channel 404) and Sky Sports Main Event (channel 401).
Comment below to get involved in the debate, but please adhere to our House Rules. If you wish to report any comment, simply click on the down arrow next to the offending comment and click 'Report'.