Rob Key on Alastair Cook and whether England should have experimented
"The big issue is what England do at No 3 - and I'd actually put Jonny Bairstow there. I know he had a tough time of it in the last Test, but for me he and Joe Root are the best men to bat at three and four."
Last Updated: 06/09/18 1:40pm
Did Alastair Cook quit Test cricket at the right time? Should England have experimented at The Oval? Does Joe Denly deserve an international call-up? Rob Key answers these questions and more in the latest Hit for Six...
Has Alastair Cook got the timing right in his decision to quit Test cricket?
If any player calls time on their own game, it's the right time because nobody apart from them can really know their own mind.
It's so tough to be a top-order batsman at the moment, but watching Alastair play I would still say he's the best opener in the country.
I've no doubt he'll go back to county cricket, prove that with Essex and be one of the top run-scorers in the game over the next few years.
Would you pick him for the next Test? Yes, I would if I was a selector - and if he was willing, I'd pick him for the series against Sri Lanka as well. But he clearly feels otherwise and that's that.
I started getting worried when I heard someone say 'can you get the cameras on the climbing wall?'
It's probably fair to say boats and climbing are my new entries into the top 10 of most overrated activities. But nothing will top dancing, 'air kiss' greetings and weddings on that list!
I think Bumble's dragging me somewhere else next time - hopefully a golf course, although I suspect there's more chance of me winning X Factor than that happening.
Anyway, it was a great Test match and I loved covering it. Sitting there with Bumble, Beefy, Nasser, Athers and Michael Holding I felt almost like a competition winner!
Having lost the series, how will India respond at the Oval? Which areas will give them most cause for concern?
I just think the biggest difference between the sides has been the middle order. The way England's middle order, with Ben Stokes, Jos Buttler, Sam Curran and Moeen Ali, has performed has arguably made the difference throughout the series.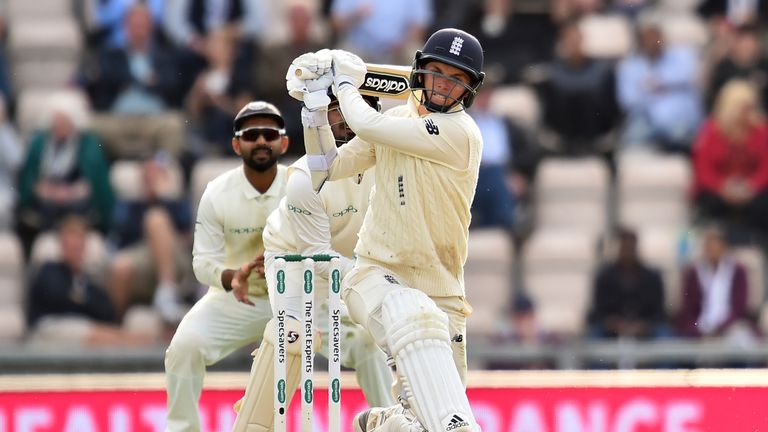 With the exceptions of Virat Kohli and Cheeshwar Pujara, the new ball negates India's top order. So it's about damage limitation. The question for India is whether they can get through England's lower middle order.
Kohli has made it very clear that India won't be throwing in the towel - and nor should they. You've always got something to prove in international cricket and from an individual point of view there's so much to gain.
Should England have taken this opportunity to experiment at the Oval instead of retaining virtually the same squad?
No, I don't think so. They'll be looking to keep a similar team for this Test, although there may be a question about Stokes' knee.
I felt Keaton Jennings did enough to warrant another crack and the Oval is one of the better batting pitches around. It's been a hard series for batsmen and you'd feel gutted to miss out on the Oval at the end of it.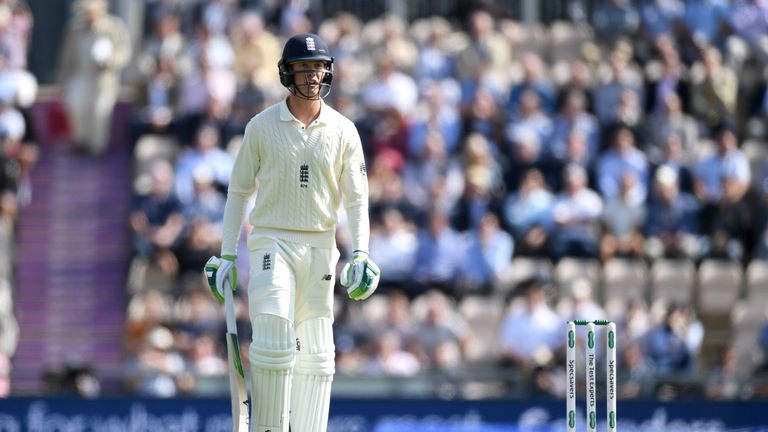 The big issue is what they do at No 3 - and I'd actually put Jonny Bairstow there. I know he had a tough time of it in the last Test, but for me he and Joe Root are the best men to bat at three and four.
Don't forget, Bairstow was behind a quite a few people in white-ball cricket, but he took his one chance at the top of the order and now he's proved himself.
He's shown time and again in his career that he's someone who can deal with being under pressure and he could become one of the best batsmen in Test cricket.
Your former Kent team-mate Joe Denly is one of the players whose name has been mentioned as a potential replacement for Cook - how do you rate his chances?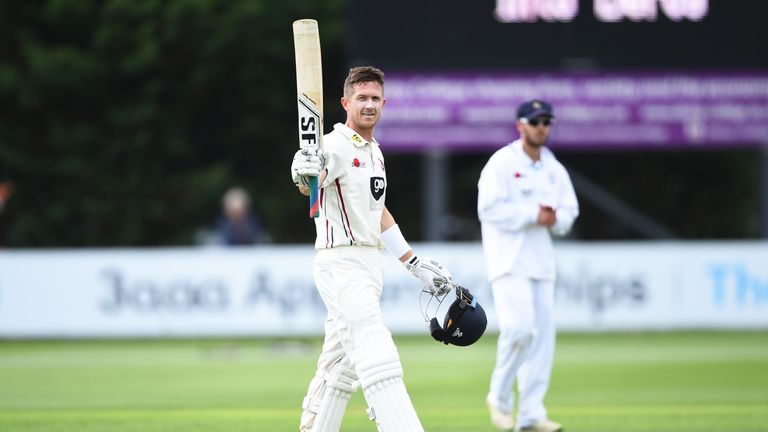 I think Joe's got a good chance. He's a top batsman who can bat anywhere from one to four, he can play both spin and fast bowling and he's delivered on a regular basis.
Selectors have a tough job because there isn't a long list of people churning out runs and banging down the door in the way there used to be. If you look at county cricket around the country, it's very tough for top-order batsmen - teams are often about 50 for four.
The conditions in the county game are nowhere near close to mirroring international cricket. So you can't just look at form nowadays - you have to make a judgement about the mentality and make-up of players as well.
Hence why I thought Jos Buttler was a good pick at the time and he's shown that.
I think the biggest concern must be the conditions four-day cricket is being played in. Playing five or six County Championship games so early in the season is a problem, the no-toss rule needs looking at and so does not having a compulsory roller.
You can't keep seeing teams get bowled out for 120-130 and think that's great cricket. It's not as if we've got loads of 85mph-plus bowlers who are doing all the damage - often they're the ones who are never going to get close to international cricket.
It's probably not too bad for umpires, who must get far more days off than they used to! But for players, especially young batsmen starting out, it's incredibly tough and something has to be done. Games lasting two and a half days rather than four should be the exception, not the rule.
Watch day one of the fifth Test between England and India, Cook's last, live from 10am on Friday on Sky Sports Cricket (channel 404) and Main Event (channel 401).
Comment below to get involved in the debate, but please adhere to our House Rules. If you wish to report any comment, simply click on the down arrow next to the offending comment and click 'Report'