Cricket Expert & Columnist
Nasser Hussain says Al Jazeera spot-fixing claims must be taken seriously
Last Updated: 22/10/18 6:46pm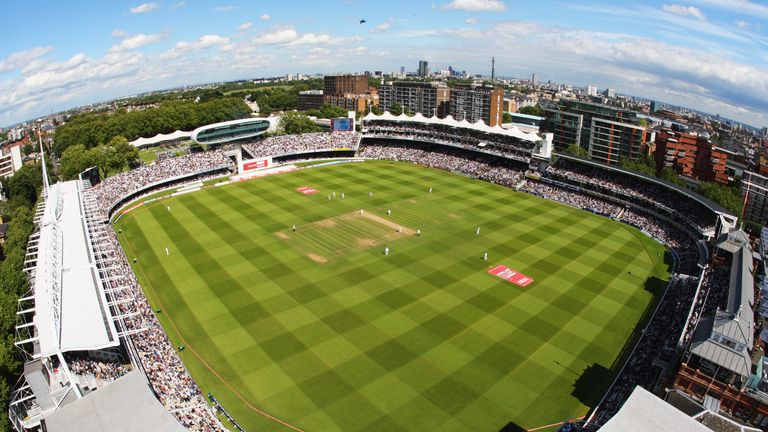 Nasser Hussain says the spot-fixing allegations levelled at players in an Al Jazeera documentary must be taken "seriously" by the ICC and cricket boards around the world.
Al Jazeera said it had "uncovered evidence of corruption at the highest levels of international cricket", including by a "small group" of England players between 2010 and 2012, with Australia and Pakistan players also alleged to have carried out spot-fixing.
The ECB has dismissed the allegations against England players, saying: "Whilst the limited information we have been given by Al Jazeera is poorly prepared and lacks clarity and corroboration, it has been properly assessed. Analysis of this by the ECB Integrity Team has cast no doubt on the integrity or behaviour of any England player, current or former."
"This is a very serious thing, it goes to the core of our game," Hussain told Sky Sports after watching the Al Jazeera broadcast.
"We were led to believe this was a white-ball virus that has spread through the game and gone down to 20-over and 10-over leagues.
"But I watched the progamme and they were talking about Test matches, Tests in the UAE and spreads in that.
"I thought the programme was a little thin on solid evidence and at the end of it my gut feeling was either put up or shut up, but we have to make sure we are not very English about this and say: 'It's nothing to do with us, say that about other parts of the world but not us'.
"We have to make sure the boards and the ICC - once they've got this evidence, if they get this evidence - follow it through. These are very serious allegations and everyone must take it seriously.
"We cannot have spectators coming to a game of cricket and thinking: 'Oh no, is this another one of those?' when something remarkable happens.
"Some people out there will say there is no smoke without fire and I think it is important for Al Jazeera to send [any evidence] to Interpol. It would be wrong to put it out there and say: 'Over to you'.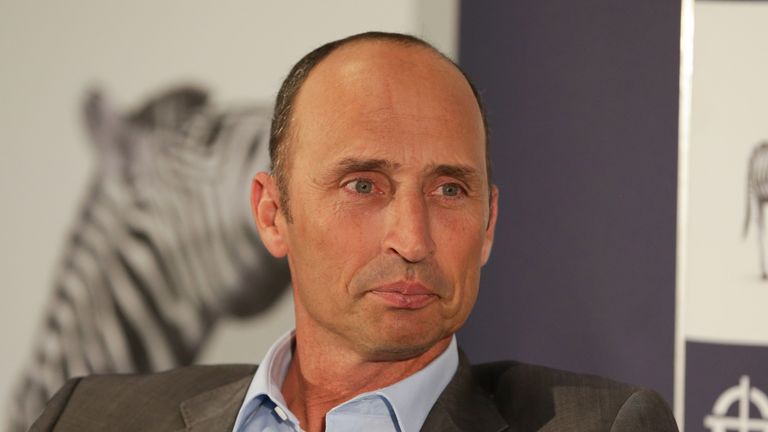 It could be the biggest name in world cricket, English cricket, any cricket – don't just sit there and say 'It can't be him'. It must be followed up.
Nasser Hussain
"Some of the big names being whispered around - and they are just whispers - make you shake your head in disbelief and think: 'Surely it can't be them'.
"But if they have got any evidence about any specific cricketer or match, send it to the right authorities and those authorities follow it up to the full. It does not matter what the name is.
"It could be the biggest name in world cricket, English cricket, any cricket - don't just sit there and say: 'It can't be him'. It must be followed up."
Hussain believes the ICC is doing a good job in alerting players to the possibility of spot-fixing approaches, but says this fresh round of allegations means they must "hit it hard".
"We see the ICC everywhere we go and the players are well educated," added Hussain, who is currently in Sri Lanka commentating on England's one-day international series.
"Before this tour England and Sri Lanka's players were sat down and warned about who to look out for, who is around and going to try and corrupt you.
"Every young cricketer, boy and girl, is told from an early age about the pitfalls of match-fixing and spot-fixing, so I think the ICC have done a lot.
"But now is the time, with these sorts of allegations, to hit it hard and do even more."