Cricket Expert & Columnist
Eoin Morgan helps England by instilling confidence in younger players, says Nasser Hussain
"I think every time Curran looks at his captain now, he'll know he firmly believes in him."
Last Updated: 03/03/18 8:07pm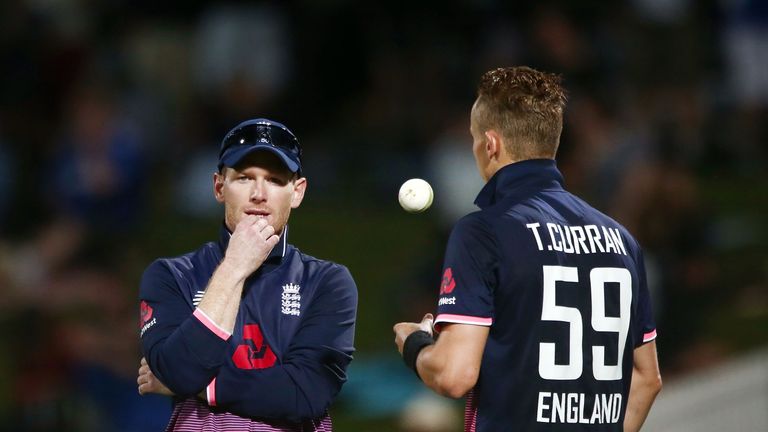 One of Eoin Morgan's greatest strengths as a captain is instilling his young players with confidence, according to Nasser Hussain.
England won an exhilarating third ODI by four runs in Wellington with spinners Adil Rashid and Moeen Ali sharing five wickets as the tourists defend 234.
The game went down to the final ball and Chris Woakes bowled a superb final over to see the game out and put England 2-1 up in the five-match series but Hussain highlighted Morgan's decision to give Tom Curran, rather than Ben Stokes or Mark Wood, the penultimate over.
"I think this is what Eoin Morgan gives this team most, he gives young players confidence," he told Sky Sports Cricket.
"I go back to a game at Trent Bridge three years ago, I think that was against New Zealand as well, Adil Rashid wasn't bowling particularly well but Morgan bowled him in the 49th or 50th over of the game, he showed faith in him and Rashid hasn't looked back since then.
"I think every time Curran looks at his captain now, he'll know he firmly believes in him. Rightly so, he (Curran) has won them a game out in Australia, the last ODI out there.
"He's done it before, he's done it for his county but Morgan could have gone for the easier option, he had Wood, he had Stokes - who have played a lot of international cricket - but he went, "no, I'll back you, young man, you do it" and he did it."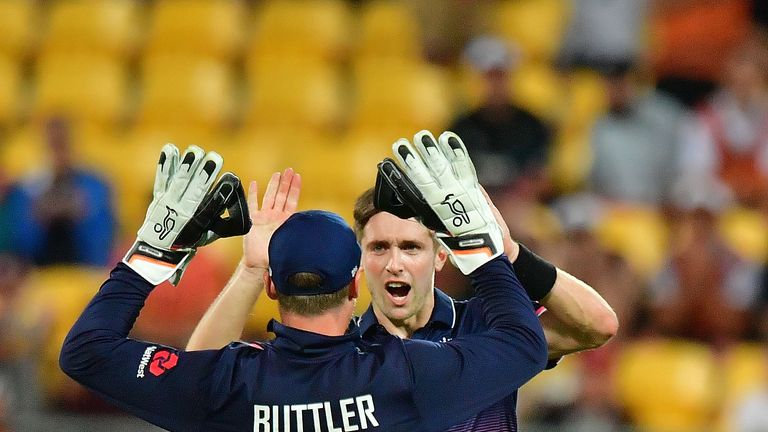 While Morgan is widely regarded as one of the best captains in world cricket, Hussain believes that the 31-year-old can still improve, in one area in particular,
"That is the other good thing about Morgan, he has the right players in the right positions," Hussain added. "I will say that there is one area that he can still improve on and that is when a partnership is developing, I do believe he just sits back, he lets it drift.
"He did it with the Taylor-Latham partnership in the first game, he did it with the Santner-Williamson partnership today and even at the end there, there were times when he was just drifting. But he won the game and he will say, 'I let it drift but we got more runs than they did.'"
Hussain was also full of praise for New Zealand captain Kane Williamson, who hit an unbeaten 112 in the chase, and argued that he was let down by his middle-order.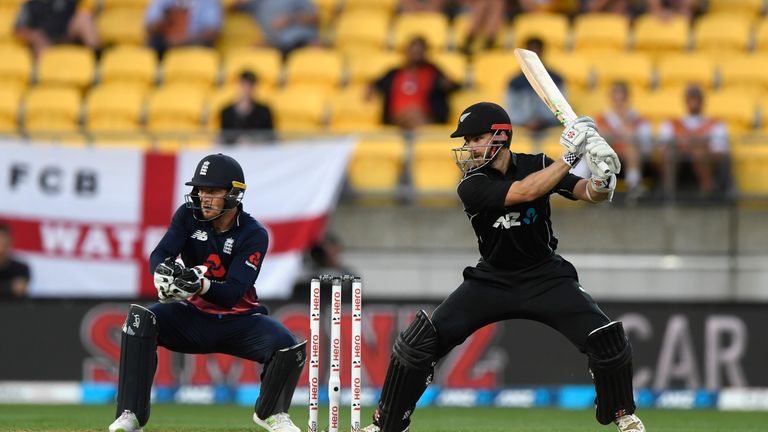 "An incredible knock, for a player who wasn't in great nick, on a poor pitch, who has missed the last game because of a dodgy hamstring - and he had to push those hamstrings as well. He pretty much set it up perfectly.
"He'll be thinking about the fifth ball of that last over, he made it into a full toss and he nailed it straight to Joe Root at mid-off. If he'd gone aerial, he'd have got it tied and England would have had to come in.
"He will look at his middle order and think there was some headless batting, Colin de Grandhomme, Mark Chapman coming down and the way he played - they didn't need to.
"When you've got someone like Williamson in your side, showing you day in, day out how to try and finish a game off, you don't need that headless batting. But he was absolutely brilliant."