Sky Cricket Podcast: World Twenty20 final preview
James Anderson, Kumar Sangakarra and Mike Atherton look ahead to England v West Indies
Last Updated: 01/04/16 12:53pm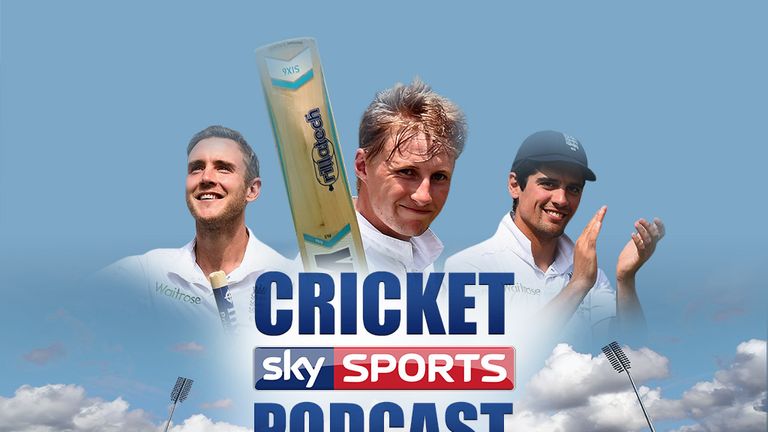 England are through to Sunday's ICC World Twenty20 final - but can they match Paul Collingwood's class of 2010 and finish off the job?
That's one of the questions we posed to James Anderson, Kumar Sangakkara and Mike Atherton ahead of the game - which you can watch live on Sky Sports 2 from 1.30pm.
Click on the podcast below to hear the guys' thoughts on where the match might be won or lost on what is bound to be a fantastic occasion in Kolkata.
Who are the favourites? Athers explains why he is expecting a very different type of game from when the teams met earlier in the competition - which is great news for England, who were pummelled in Mumbai!
Key battles - Kumar looks at where the final could be won and lost and compares how each side's bowling attack, in particular the spinners, stack up. Do West Indies really have the edge in the batting department?
How do you get Gayle out? Jimmy examines the success that Rabada and Bumrah have had against the giant left-hander - and says that England's attack, which has improved throughout the tournament, will learn from their Mumbai mauling.
Forget Gayle. What about Roy? Find out why Athers reckons England are coming to the boil at the right time, which is pretty much perfect in tournament cricket! It's not just about Roy, though, as Root, Buttler and co have already proven…
England's turnaround - find out why Kumar thinks England - who he wouldn't have picked at the start of the tournament to reach the final - have enjoyed such a change in their fortunes by changing the culture around the team.
On top of all this, Rob Key catches up with Paul Farbrace to get an insight into the mood in the England camp ahead of the final, while Nasser Hussain shares his thoughts on how England can build in their impressive semi-final performance
Click here to download the latest Sky Cricket Podcast, stream it here or listen via the audioBoom link above. 
Watch the 2016 ICC World Twenty20 Final between England and West Indies live on Sky Sports 2 this Sunday from 1.30pm. Before then see if West Indies Women can overcome Australia Women in the Women's World Twenty20 Final, live on Sky Sports 2 on Sunday from 10am.