Sky Cricket Podcast: Nasser Hussain talks James Anderson and football
Mikey Holding impressed by Pakistan opener Sami Aslam
Last Updated: 05/08/16 9:03pm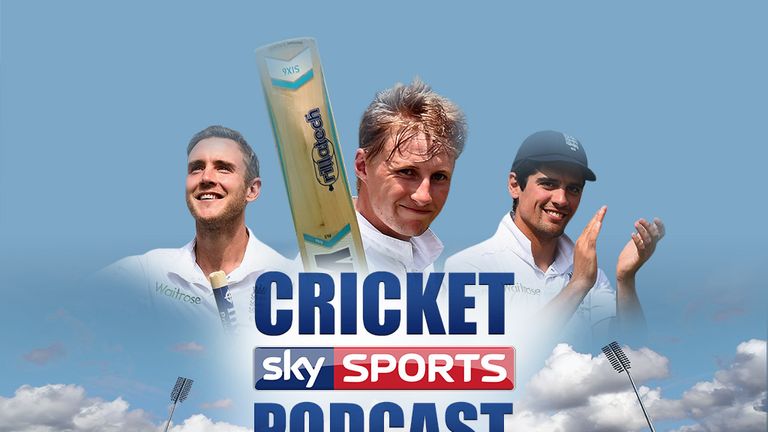 Nasser Hussain discusses James Anderson's 'white-line fever', while Mikey Holding hails Pakistan opener Sami Aslam on the latest Sky Cricket Podcast.
Anderson cut an angry figure as he was given two warnings for running on the pitch on day two at Edgbaston, the England seamer venting his frustrations to umpires Bruce Oxenford and Joel Wilson.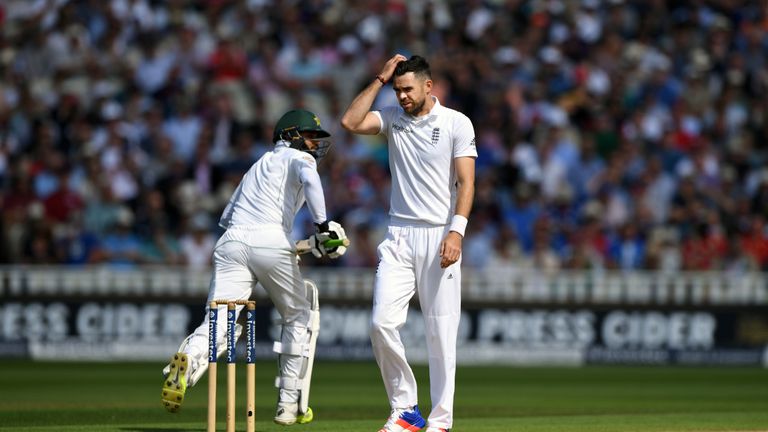 Sky Cricket expert Hussain says Anderson, who has apologised for his outbursts, suffers from "white-line fever" and becomes a different man when he takes to the field.
Click here to download the Sky Cricket Podcast.
Hussain also pondered whether Arsenal would be better off signing Johnny Bairstow rather than Alexandre Lacazette after the England wicketkeeper scored a blinder in the day's Team Woakes versus Team Ali football match - a game in which Bumble served as referee!
Holding, meanwhile, praised the 82 scored by Pakistan's 20-year-old batsman Sami, achieved during a 181-run stand with Azhar Ali (139) for the second wicket.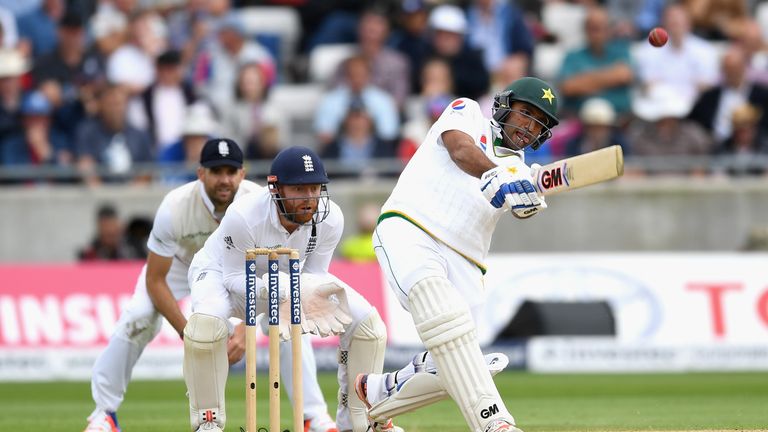 The West Indies legend also discussed Anderson's battle to avoid running on the pitch - something he will also do in the build up to day three, live from 10.30am on Friday on Sky Sports 2.
For all that, plus the views of Anderson and the latest on Nasser's Twitter tete-a-tete with Rob Key, download the Sky Cricket Podcast.