Pakistan captain Misbah-ul-Haq discusses a tough winter for his side and his plans for retirement
By Saj Sadiq
Last Updated: 23/01/17 6:24pm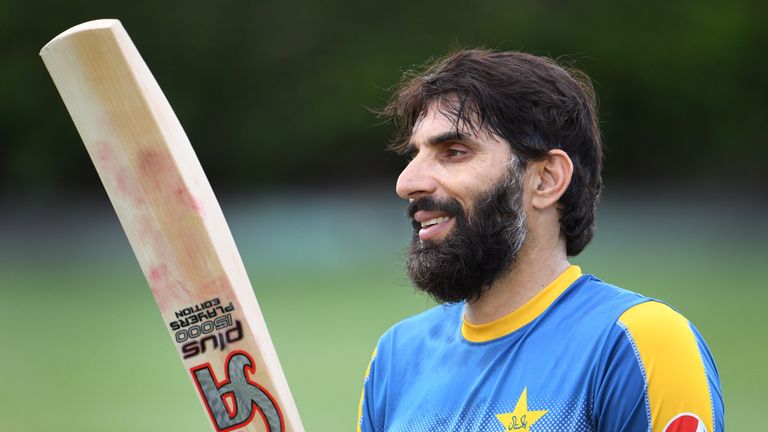 After two tough Test series, in Australia and New Zealand, Pakistan captain Misbah-ul-Haq spoke to Saj Sadiq about where his side went wrong and his plans for retirement, in the first of a two-part interview...
Q: Why do you feel that preparations for the New Zealand and Australia tours were poor and inadequate?
A: As you know, we played a series against West Indies in UAE and at its conclusion, we pretty much jumped on to a flight and flew off to New Zealand. The conditions in both countries are completely different so that didn't help our situation either.
Unfortunately, we did not have the time for preparations for this tour in the same way we had for the England tour. You cannot blame anyone for this but the fact is that we had a busy schedule.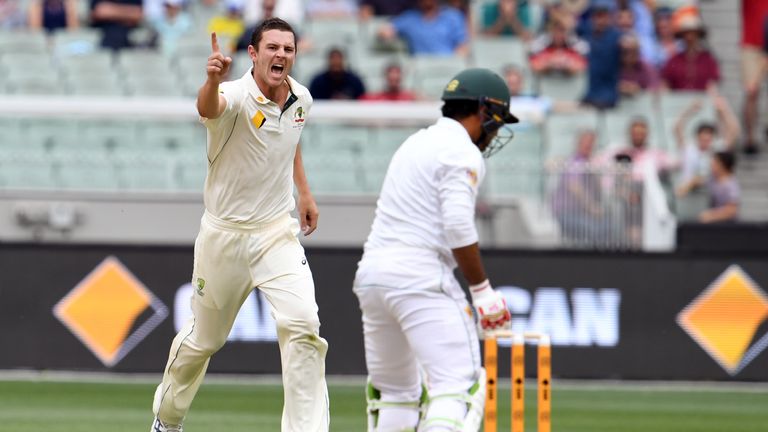 The only warm-up game we had in New Zealand was washed out and then we went in to play Tests where we immediately came under pressure. The same scenario played out in Australia where we simply lacked the time to prepare for the Test series.
It was completely different for our England tour where we had two side games and ample time to prepare ourselves. The other point I would like to make is that Pakistan were visiting Australia for the first time in six years; it is not simply possible to perform at the highest level for most of the players without spending a longer length of time in those countries before the start of the series.
Mickey Arthur has been criticised for his show of emotions during games. Do you think this criticism is fair?
Every coach has his own style and nature which he brings to the fore when he takes on the position of the head coach.
One thing about Mickey is that he never hides his emotions. He is the kind of human who will go overboard with praise when you do well but will also show displeasure when he sees something which he doesn't like.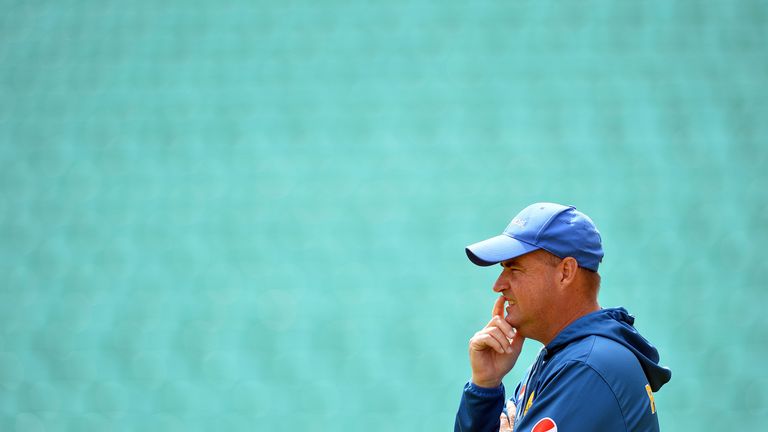 What he is trying to do is to adjust the culture of the Pakistan team to a more disciplined version where fitness is very important. Overall, Mickey wants to modernise the approach of the Pakistan teams.
Of course, this cannot happen overnight and it will take time; it won't be easy. We really have no choice but to follow this path if we wish to compete with the top teams in the world.
Is there a part of you which regrets not announcing your retirement after the end of the England tour last year?
A: It would have been extremely easy for me at the end of a successful Test series against England to have announced the end of my career. That would have been the selfish thing to do, to avoid the stress of very difficult international tours to New Zealand and Australia.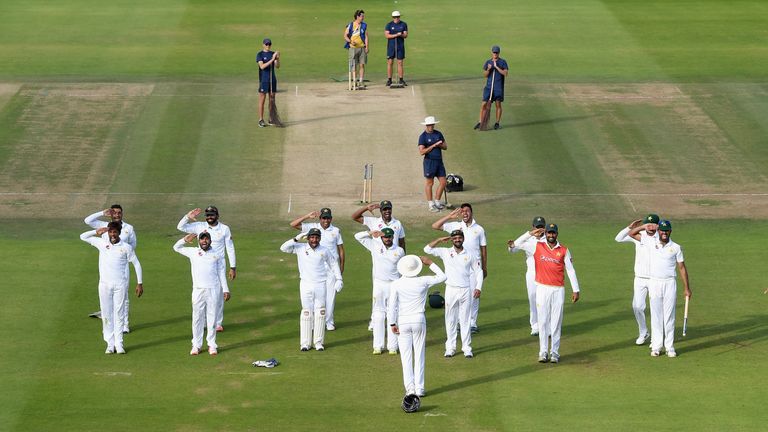 That would have been an easy way out. But what was needed for the Pakistan team at that point in time was for me to take on the challenge of these tough tours despite us being crowned the No 1 Test team in September. In fact, I was receiving a lot of advice from people to quit and leave on a high note.
To this day, I am convinced that walking away at that time would have been an extremely selfish decision. The kind of message it would have sent to the younger generation would have been that if the tour is a difficult one, simply pack your bags and leave.
My view was that I will take on the challenge and go on the tour of Australia. If we end up on the losing side, then so be it - but we will go in with a positive mindset and accept the challenge and fight it out there.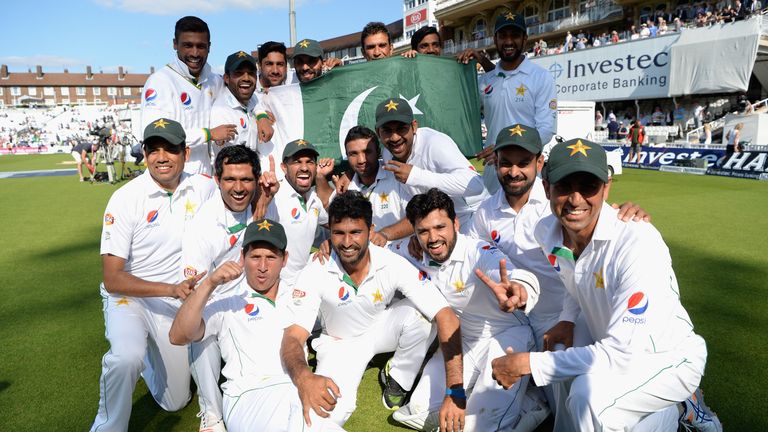 The result may or may not have gone in our favour but what we would have shown to the next generation of our cricketers is that just because things looked tougher, we gave up and saved our own reputations.
I believe you should make a stand and fight it out without worrying about the results and that is why I decided to stay on as captain and a player after the England tour.
So have you now given a thought to your retirement? Have you set yourself a target retirement date?
To be honest, I haven't made any decision yet. I am still thinking about it as there is still some time to make that call. I will say this, that like always, I am receiving a lot of advice from others about what I should do.
Of course, one cannot ignore what is being said on this subject but you really must analyse the situation by yourself.
You need to ask yourself if you have the will to continue playing or whether it's time to call it a day. This is a key factor for me to make the right decision and I will be giving it due consideration.
What is tougher at this age, physically preparing for an international tour/match or mentally preparing for it?

I think both aspects are important. You may be physically in top form but if you are not mentally prepared then life can become very difficult. At the end of the day, the mental side of things is crucial.
To me, it is important that first you have to get ready mentally to make a commitment that you will go ahead with your plans and then you can work on the physical side of things to back those intentions.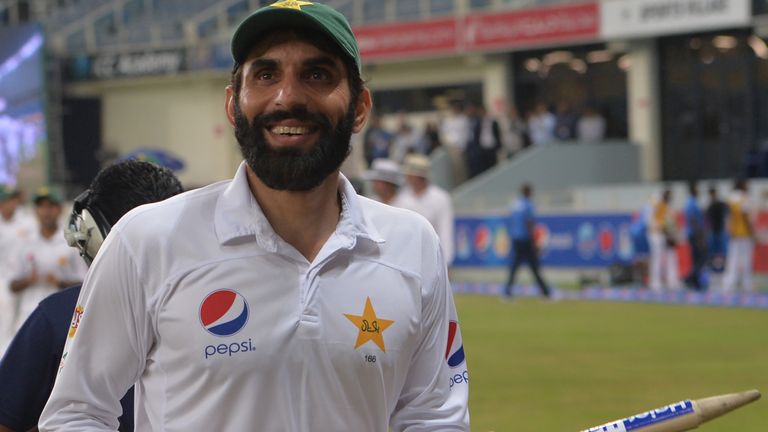 Do you have anyone in mind as your successor as the captain of the Pakistan Test team?
This is simply a decision for the Pakistan Cricket Board. We already have Azhar Ali who is the vice-captain of the Test side and Sarfraz Ahmed who is the captain of the T20I side, but whoever is chosen as the next captain will need to have the full support of the Pakistan Cricket Board.
With time and the backing of the team management, any player can take on this role and learn the skills needed to be the leader. However, once again, let me stress that it is up to the board to take that decision.
There must be huge concerns for the Pakistan Test team once Younis Khan and you retire. Do you think adequate replacements are there and ready to step in?
In a way, this is like when Mohammad Yousuf and Inzamam-ul-Haq left the team - we did not have their ready replacements as well. Of course, even today, we cannot find exact replacements for such excellent batsmen.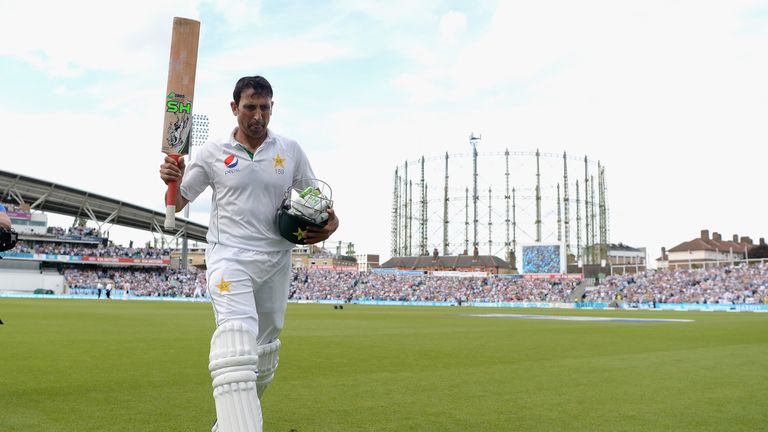 But the fact is that players will leave and the youngsters will have to step up and fill the gap and I can assure you that it will happen but it will also take time to make that happen.
I am not worried or concerned about who will replace Younis or myself as players will come and go but the places they leave open will be filled by able and talented youngsters.