Alastair Cook is ready for a new chapter in his England career after resigning the captaincy
Former Test captain wants to continue for four or five years
By Sam Drury
Last Updated: 08/02/17 4:46pm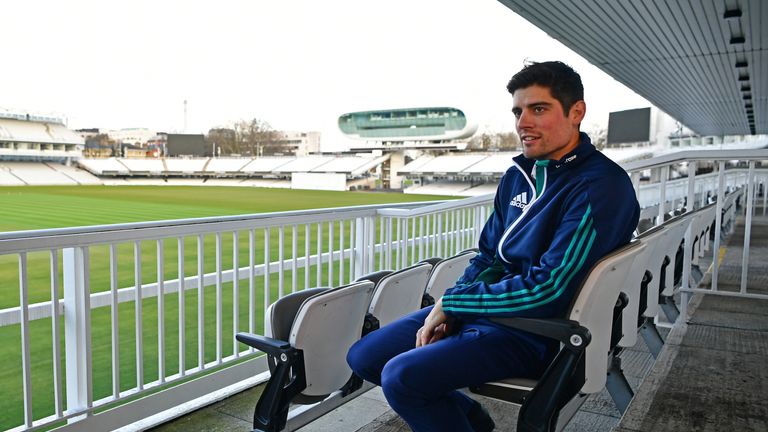 This was a very different Alastair Cook.
The defeated, deflated, mentally and physically drained figure we saw not two months ago in Chennai, was replaced by a calm, confident and relaxed Cook. Refreshed and ready to begin a new chapter of his career.
More than a hint of disappointment remained though as Cook explained to the members of the press gathered at Lord's that he no longer felt able to provide the require commitment to go on as England Test captain.
"It was a tough decision but in one sense it was an easy decision," he said. "It was easy because I felt that, unfortunately, I was done.
"It was sad but this is a job that you have to do 100 per cent and I just feel that I've been to the well a couple of times as the England captain and I couldn't go again.
"Looking in the mirror at the end of the India tour, I felt I couldn't do that. I might have been 95 per cent but that's not good enough. It's not a job that you hang onto like that, you need to be driving forward."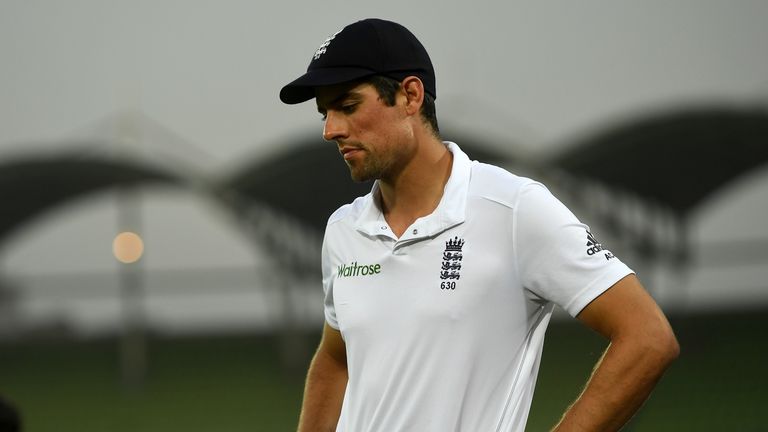 There was no one defining moment that led to the decision, he explained, but after four-and-a-half years in charge, he had grown weary.
After an extremely trying time in the subcontinent - suffering a first Test loss to Bangladesh prior to a comprehensive series defeat in India - and having had time to reflect, the time had come to bring down the curtain on his England captaincy.
"I just felt that the team needed a push in a different direction," Cook explained. "I think getting on that plane leaving India, if I was being brutally honest, I would have been very surprised if I captained again.
"But I really wanted to make sure I gave myself enough time to make sure it was the right decision because of what you are giving away.
"That was the hard bit, being honest with myself and admitting that it is time to go because it is such an amazing job to do. Yes, there are some tough moments but walking out as England captain is very special."
The toughest of those moments came in 2014 as the controversial sacking of Kevin Pietersen coincided with a run drought that saw the former England skipper on the brink of losing his job.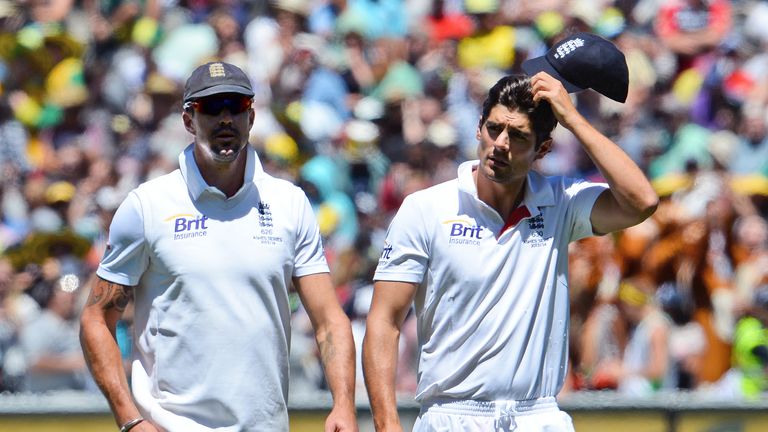 However, a battling knock of 95 in the first innings against India earned him a standing ovation from the Ageas Bowl crowd. The Pietersen incident momentarily forgotten, Cook added an unbeaten 70 in the second innings and clung on to the captaincy.
"There were certain times in 2014 where it felt like I was the only one who ever made that decision and I did bear the brunt of it," Cook said. "My wife saw a lot of that and without her and her family, and my family, I wouldn't have been here as long as I was. That was certainly the toughest moment off the field.
"That was as tough as it got for me and the reception I got at Southampton in 2014 was a very special moment; that kept me in the job. The general cricket public wanted me to carry on and that was very special."
If that was a personal highlight, the team also enjoyed several notable successes, including Ashes victories in 2013 and 2015 - his "biggest high" as England put aside a tumultuous 18 months to defy the odds and regain the urn.
And while England look to have a ready-made replacement for Cook in Joe Root, that did not coming into his thinking as the 32-year-old admitted that he had put himself first when resolving to stand down.
"This one was quite a selfish decision. It was me looking at myself, and the team," he added. "I think sometimes there is a natural time for a leader [to make way] for a new voice."
With over 11,000 Test runs to his name, making him England's highest Test run-scorer of all-time, four Ashes series wins under his belt (two as captain) and a whole host of other milestones and achievements to look back on, the decision to step down could be seen as the beginning of the end for Cook.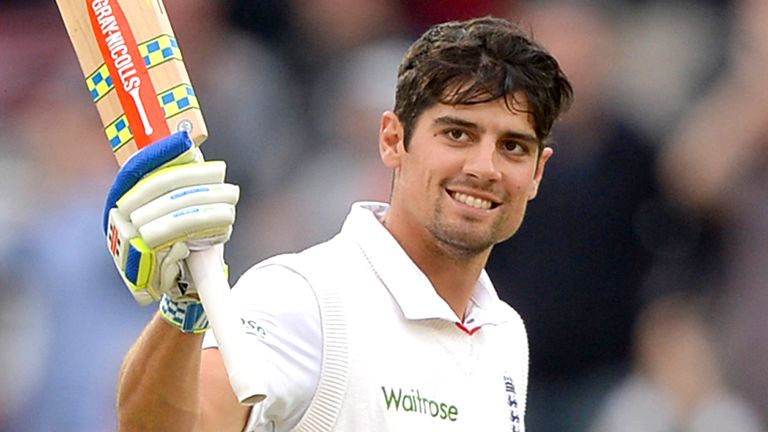 But the left-hander is having none of it. "No, not at all. I really hope that I'm still here in four or five years' time because it's means I've scored some runs and England are doing well," he said.
"I genuinely love playing cricket at the moment, I really enjoy the challenge of batting and I really enjoyed the challenge of captaincy and whatever it threw at me."
Now, without the responsibility of captaincy, Cook is hoping to have more time to share his experience and knowledge with the talents of Haseeb Hameed and Keaton Jennings.
The pair showed great promise during the tour of India in a team that, Cook admitted, had begun to lose momentum under his leadership. The challenge now is to help his successor, in all likelihood Root, in reinvigorating the side from within the ranks.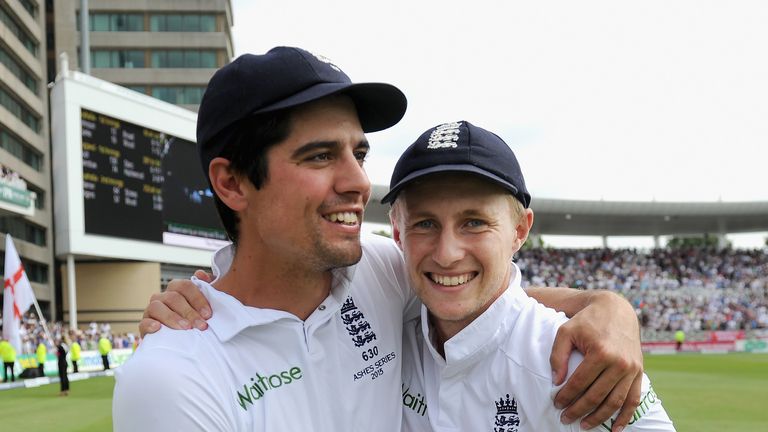 "We have stagnated a bit as a team, if we are being brutally honest, and there is a lot of work that needed to be done, I felt, and I didn't have the energy to do that," he explained.
"There is a good group of strong, young cricketers in that team who will drive England forward again. I hope to be part of it in a slightly different role.
"Joe has got a very, very good cricket brain, he's part of a newer generation and he's a very good cricketer and he demands respect in the changing room because of that. I think he'd be an outstanding candidate.
"I also think that - and this is slightly more left-field in one sense - Ben Stokes, Jos Buttler and Jonny Bairstow would probably come into consideration because of their standing in the dressing room and just looking at the way they operate, and the way they drive other things in the changing room as well is very special.
"I'm really looking forward to seeing how the new side evolves."
After just shy of five years at the helm, Cook - who insists he has no regrets from his time as skipper - is no longer tasked with trying to shape the future of this England team.
That feeling of disappointment that his reign has reached its conclusion persists but his conviction that it was time for change is absolute.
"It's disappointing because I know I can't give any more, that's probably the overriding thing because I've really enjoyed the challenge of it," Cook added.
"The dressing room has been fantastic, the support of the players has been brilliant but I think hearing a new voice could help.
"I couldn't give the required level anymore but I can certainly do that with my batting and, if the new guys will let me, lead in a different way I the changing room."
Cook the captain may now be a thing of the past but there is no sense that this is the end. The next chapter for Cook, and England, starts here.