England v South Africa: Who should open the batting with Alastair Cook?
By Oli Burley
Last Updated: 28/06/17 5:10pm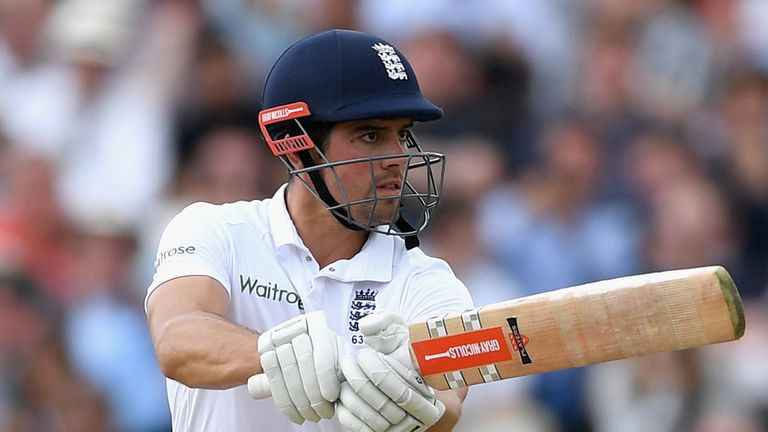 Who should open with Alastair Cook?
With England's first Test against South Africa on the horizon, there appear to be three front-runners vying for the opener's slot alongside the former England captain.
Lancashire's Haseeb Hameed, who impressed in his three Tests against India last winter before breaking his finger, remains in the running despite a poor start to the season; he has yet to strike a first-class fifty this summer and also failed against South Africa A, while uncapped Mark Stoneman and Kent's Keaton Jennings, who has played two Tests, pushed their claims with half-centuries.
Speaking on the Sky Sports Cricket podcast, which you can download here, former England captain Nasser Hussain admitted Hameed's form is a concern.
"Hameed is the difficult one. He looked a Test cricketer in India - even when he was injured," said Hussain, of the opener's gutsy 59no in the third Test in Mohali last November.
"Even when he had a busted hand he went and smashed it - he looked very composed and the right-hand, left-hand combination with Cook looked good.
"But he has not got a run this season. It's a little bit like second-season-it is, which happens to a lot of cricketers, when you get worked out. There's also added expectation now that you are an England cricketer.
"I reckon the selectors were hoping he'd get some runs against South Africa A but he didn't. Who did in that game? Keaton Jennings and Mark Stoneman.
"I've been very impressed with Keaton Jennings every time I've seen him; I think he's a fabulous player, while Stoneman is a very, very good cricketer.
"England could have a top five that includes four left-handers - you could go Cook, Jennings, Stoneman, Root, Gary Ballance. Or you could go with Jonny Bairstow at five and Gary Ballance at six."
Ballance is back in the running for a third stint in Test cricket after racking up 815 County Championship runs at an average of over 100 ahead of this round of day-night matches.
"I don't have a problem with bringing Ballance in simply because he's done so much," said Hussain.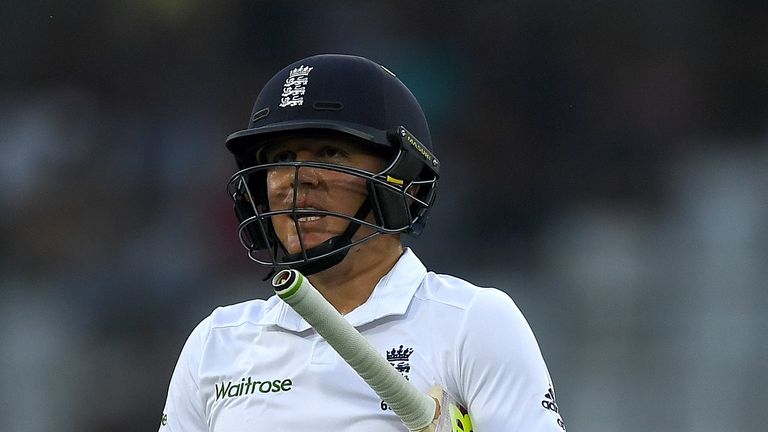 "It is going to be his third go and generally, you don't get things wrong twice but he has done so much this season that I think he probably deserves one more crack at it. Root has seen him at Yorkshire.
"Then you've got Stokes, Anderson, Wood and Broad if he's fit. What do they do with the spinner? Do they go back to the trusted formula of just bowling Moeen Ali? So England have got a lot of options.
"The other thing to bear in mind is that Cook is in phenomenal form; he's an absolute run-machine at the top of the order.
"I'm going to put my Essex hat on here and say that with the weight and the pressures of captaincy off his shoulders, I think he'll get a lot of runs this summer."
Watch the first Test between England and South Africa live on Sky Sports 2 from 10am on Thursday 6 July.
For more from Nasser, David Lloyd and Shaun Pollock - including their memories of the 1998 series between England and South Africa - download the latest Sky Sports Cricket podcast now.