Cricket Writers on TV podcast: Tom Westley, Keaton Jennings, Toby Roland-Jones
Last Updated: 27/08/17 4:20pm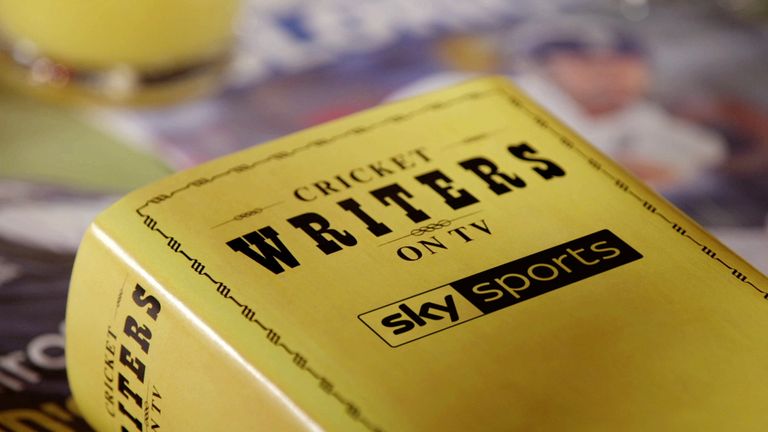 Is Tom Westley England's long-term number three? Does Keaton Jennings deserve a long run at the top of the order?
Those were just two of the questions debated by our Cricket Writers on TV panel ahead of day four of the third Test between England and Australia.
With the series tantalising poised at 1-1 - but with England in the ascendancy in the 100th Test at the Kia Oval - Vic Marks, Nick Hoult of the Telegraph and Dean Wilson of the Mirror joined Paul Allott to mull over the key questions of the day and dig beneath the headlines.
Download the podcast here now to find out our guests' thoughts and opinions on a range of topics, including:
- Ben Stokes' century - arguably his best Test innings so far - and a stellar debut return for seamer Toby Roland-Jones
- Mark Stoneman's chances of replacing Jennings as opener - and whether England will ever find a long-term partner for Alastair Cook
- Tom Westley's positive start to his Test career and what England's best top order for this winter's Ashes Test series might be
- How does England's selection process actually work - and who ends up picking the team?
- The extensive coverage provided to England Women's World Cup triumph and how it is inspiring girls to get into the game
Our panel's Oval memories as the ground celebrates its 100th Test - or 106th Test if you include the women's matches
Download the latest episode of Cricket Writers on TV Podcast right here.
For all this and more download the Cricket Writers on TV podcast here! You can also download the podcast by visiting www.skysports.com/podcast or itunes.