Cricket Writer & Broadcaster
England won't give South Africa a sniff of levelling series, says Mike Selvey
Last Updated: 04/08/17 11:42am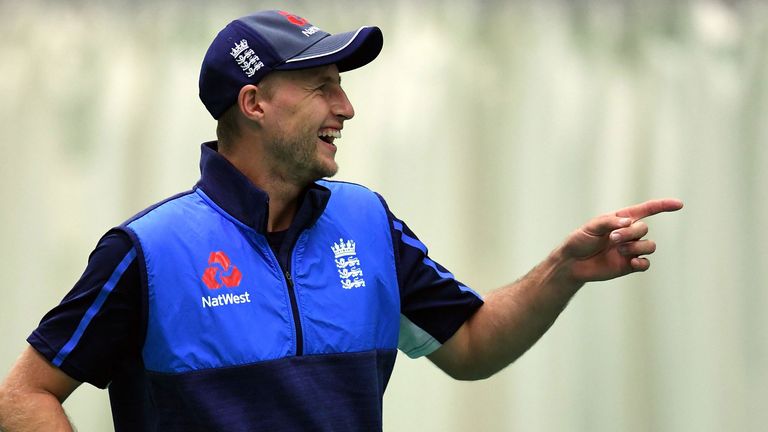 England's attacking ethos may be admirable in intent, says Mike Selvey, but they found at the Oval that expedience and discretion has a part to play. With the D'Oliveira Trophy retained, it is hard to see yet another momentum swing at Old Trafford this week...
This series has been relentless in its unpredictability. First England at Lord's by 211 runs, next South Africa topping that at Trent Bridge by 340 runs. And now, just when some of us thought things might settle down, with some equilibrium coming to proceedings, England once more, by another whopping margin, this time 239 runs. You don't get that sort of stomach-churning roller-coaster ride even on the Pepsi Big Max in Blackpool, 40 miles away to the north west of Old Trafford where the sides meet for the final Test.
Will things finally settle down now, with England already having retained the D'Oliveira Trophy that they won in South Africa the winter before last? Recent history, in which each of England's last three Test wins - against Pakistan in Birmingham last year, Bangladesh in Chittagong last winter, and that at Lord's last month - was followed by a defeat, suggests another reversal is probable rather than possible. History though, as Henry Ford said, is bunk, and there was a gradual but ultimately overwhelming feeling that in this last win, from the tenacity of Alastair Cook against the opening salvos, through Ben Stokes' increasing understanding of the art of Test match batting, Toby Roland-Jones' memorable debut, to the euphoria of Moeen Ali's hat-trick coup-de-grace to the match, England's performance at The Oval was considerably superior to the win at Lord's.
With some honourable exceptions - most notably Morne Morkel and Dean Elgar, whose courageous second innings evoked memories of Allan Border - South Africa played poorly for the most part, although made to play that way by England. It is difficult to see yet another momentum swing no matter how many frank and honest team meetings the visitors have and how hard the impressive captain Faf du Plessis implores a turn around,: this really looks to be the end of the ride for them.
As ever though there was a mitigating factor in the disparity between the two sides at The Oval. When Joe Root won the toss, his decision to bat first carried an element of risk, the rationale being that difficulties, caused by a greenish pitch that because of the inclement weather leading into the match had the sort of residual moisture apparent in the darkness of the early footmarks, could be offset later on by uneven bounce from the inevitable indentations when they hardened up, with spin from the rough on both sides of the pitch. There was the added factor of heavy cloud cover. That England survived the early sessions relatively unscathed was not just down to the diligence of Cook and the temperament of Tom Westley on his debut, but the incapacity through illness of Vernon Philander, the most potent bowler on either side in such conditions.
For the final Test, South Africa will hope to have Philander back fit in body and mind, adding to the threat of Morkel, who has bowled manfully, Kagiso Rabada, who was clearly short of a gallop after his suspension, and, if he can get the juices flowing again as he did at Trent Bridge, Chris Morris. With the bat they will want to take a lead from Elgar, hope that Hashim Amla rediscovers his mojo and that Du Plessis remembers to take his bat with him to the middle.
This time, however, Root will not take the foot off the pedal. After Trent Bridge, having experienced the twin impostors of triumph and disaster in his first two matches as captain, he stressed the obvious truth that what they were doing, including a simplistic one-size-fits-all approach to how a Test match should be played, was not good enough. Three debutants were blooded for the next match and two of them, Westley and Roland-Jones, showed a capacity to seize the moment, which bodes well for the future. A third debutant, Dawid Malan, chosen because of a forthright and confident approach to white-ball cricket and despite no great first-class pedigree, was twice undone by a combination of excellent deliveries and a fault in technique that is geometric rather than anything: simple realignment ought to fix that.
Indeed, only Malan and the opener Keaton Jennings emerged from The Oval with a disappointing rating card. Both have been retained for Old Trafford, but Jennings managed to do so by virtue only of a catch dropped at slip early in his second innings. Had it been held, he was toast. As it was, his 48 was deemed just sufficient to warrant the rest of the series. The stiffness of his technique, which looks more than just a batsman temporarily out of sync, may count against him long term: he has been given a proper run, but it is final orders in the Last Chance Saloon.
Where the selectors go beyond him is debatable. There has been a clamour for Mark Stoneman, but a personal observation is that a left-hander who habitually plays the ball in defence wide of mid-off and drives square on the offside is either the new Lara and incredibly talented or a wicket waiting for quality bowlers. The reality is that they really need Haseeb Hameed, whose young temperament and approach to Test match batting, was so impressive before his injury, to rediscover his own batting form. Plenty have come and gone and Cook is still awaiting a replacement for Andrew Strauss.
The choice for the final Test XI now rests between the status quo, or a reversion to the balance of the side that lost so heavily at Trent Bridge. There has been talk that Trevor Bayliss is stuck on the idea of rebalancing the side with the reintroduction of Liam Dawson, with his left-arm slow bowling in place of the extra batsman. Thus far that has not proved a great success: Dawson has neither taken the pressure or indeed real workload from Moeen Ali, which was an intention (never mind the pathetic cod-psychology of who was first-choice spinner). His economy rate has been the worst of any of the England bowlers, which given his role as respite for pacemen is unacceptable, and he is not a wicket-taker. Aside from the fact that he is a left armer, he looks an inferior bowler to Root himself.
Ultimately the side will be dictated by the state of the pitch, which has been on the receiving end of inclement weather. This would imply dampness once more but probably a lack of pace, and so a case for including Dawson at Malan's expense. There is surely a pragmatic element to this, however. England lead the series with a match to play, and while their attacking ethos may be admirable in intent, they found at the Oval that expedience and discretion has a part to play. It would not be a defensive move to play once more an eleven that secured an overwhelming victory in the previous match, but it would be an eminently sensible one. This is the time to deny the South Africans even a sniff of a chance.
Watch the fourth and final Test between England and South Africa live on Sky Sports Cricket and Main Event - with over-by-over commentary and in-play video clips on our digital platforms - from 10am on Friday.