Sarfaraz Ahmed hopes county stint will inspire Asian cricketers of all ages to play for Yorkshire
By Saj Sadiq - @Saj_PakPassion
Last Updated: 16/08/17 8:22am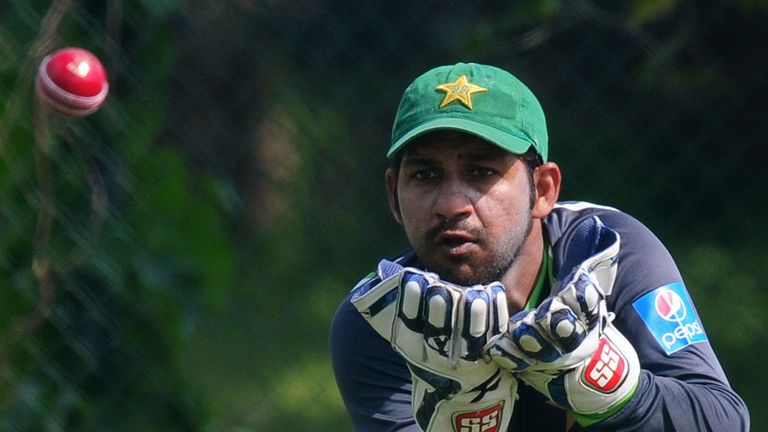 Sarfaraz Ahmed tells Saj Sadiq why he hopes playing for Yorkshire will encourage more Asians in the region to take up cricket and talks about his dual role of wicketkeeper and captain and why Pakistan must now move on from the Champions Trophy win...
There haven't been too many cricketers in Pakistan's recent past who have made such a huge impact in all three forms of the game as has their 30-year-old captain Sarfaraz Ahmed.
At one time regarded as a marginally better Test wicket-keeper batsman than the likes of Adnan Akmal, Sarfraz rapidly established a reputation as a gutsy glove-man and was even termed as 'oxygen for the team' by the former Pakistan Test captain, Misbah-ul-Haq.
Appointed initially as captain in the shorter formats, Sarfaraz recently distinguished himself by leading his unfancied team to a fantastic victory in the ICC Champions Trophy in June and was subsequently awarded the captaincy of the national Test team in recognition of his leadership abilities.
Currently in England for a stint with Yorkshire County Cricket Club in their campaign for the NatWest T20 Blast, Sarfaraz spoke about his experience of playing with the club and hoped that his participation would encourage Asian cricketers of all ages in the area to come forward and play for Yorkshire.

"It's been a fantastic experience playing for a very famous county team like Yorkshire. The region has a huge Asian population and it's been very heartening to see first-hand young cricketers taking a lot of interest in playing cricket and also coming to watch some of the matches I have taken part in.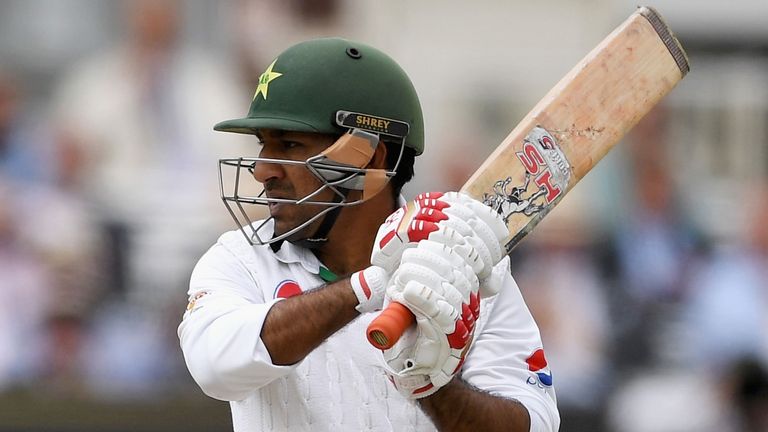 "The Asian cricketers in Yorkshire have a great opportunity to do well in local cricket and then perhaps get the chance to come to Yorkshire County Cricket club and impress here as well and who knows where that could lead to. I'd encourage Asian cricketers of all ages, girls and boys to play cricket, enjoy the game and try and make it to playing first-class cricket for Yorkshire."

The likes of Imran Khan, Waqar Younis, Majid Khan, Mushtaq Mohammad, Zaheer Abbas, Asif Iqbal, Younis Khan and Wasim Akram are some examples of Pakistan cricketers from different generations who have considered a stint in county cricket as an essential part of their preparation for international cricket.
In that sense, Sarfaraz Ahmed is simply following the standards set by some of the greatest Pakistan players in what he aims to accomplish during his stint with a county side as he explained.
"I believe that playing county cricket irrespective of the number of matches or the format is a chance to learn and improve as a cricketer," he explained.
"It's a chance to develop your skills and a chance to look at the professionalism of the English county circuit and utilise it to become a better all-round cricketer. I think as a cricketer you never stop learning, irrespective of your age or the number of matches you have played or wherever you have played your cricket, and therefore this stint at Yorkshire has been an ideal opportunity for me to learn."

Considered as having next-to-no chance of making it past the initial stage of the ICC Champions Trophy, the Pakistan ODI squad confounded critics and fans when they lifted the trophy at The Oval in June.
Almost written-off due to their poor performance against arch-rivals India, the Pakistan team put in a fabulous performance to win four matches in a row to win the trophy. To Sarfaraz Ahmed, the Champions Trophy title was a great achievement but should be used to build upon and lay the basis for a more glorious future of Pakistan cricket, with the title of World Champions in 2019 a distinct possibility.
"The Champions Trophy win was magnificent and the response from cricket lovers around the world has been brilliant," he reflected. "The win has been a huge confidence boost for myself, my team mates and I think it has lifted the morale of Pakistani cricket fans wherever they are. It came at a time when it was much-needed for Pakistan cricket.
"However, we need to move on. The Champions Trophy is now history and we must look forward rather than look back. Let's not be complacent, let's not think just because we won the Champions Trophy we are the finished article; rather, let's look at what we can improve upon and build on this success.
"We have a number of young players who showed their potential at the Champions Trophy and if they can carry on improving, they can make our team even better and a stronger force.
"We have a lot of hard work to do ahead of us and we should not get complacent just because we have won one ICC tournament. We need to look at the journey ahead and look at the upcoming series as well as build and plan for the 2019 World Cup where I believe we can do really well if we carry on improving."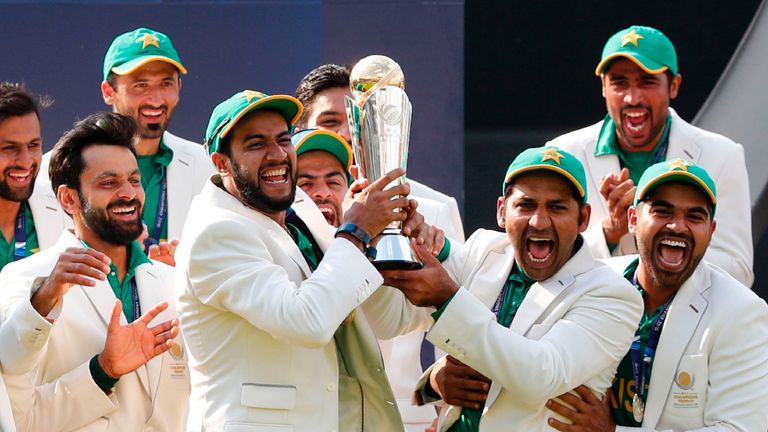 The art of wicket-keeping is one that requires tremendous skills and concentration as it is but adding the responsibility of leading the team at the international level cannot be an easy job. In recent days, many former cricketers have warned Sarfaraz about the scale of the task at hand and the wicket-keeper captain is under no illusions about what is expected of him in the coming months.
"Wicket-keeping and captaincy are a tough ask and your concentration levels are thoroughly tested and you have to be on your toes all of the time. There is no respite as you are in the game all of the time as a wicket-keeper and then your team is looking to you as the skipper to lead from the front and be the focal point of the team. Yes, it's a tough ask to keep wickets and captain, but I have done it in the past at junior level and the domestic level, so I have faith in my ability to do this successfully and I am enjoying the challenge."

Sarfaraz's rise from a probable selection for the Test team to the level of a national hero due to his performances in all three formats of the game is as close to a fairy-tale as it gets in cricket.
The leadership skills needed to lead a Pakistan team in all formats are formidable and Sarfaraz seems to have been blessed with such a talent which has been recognised by the PCB. Sarfaraz for his part knows that he has a tough task ahead to not only prove his critics wrong but to continue taking his country towards success as he recently showed in the Champions Trophy.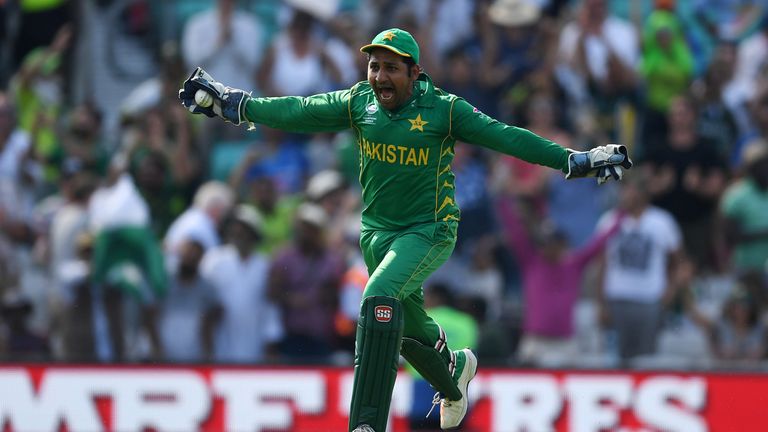 "I never thought I would lead the Pakistan cricket team in all three formats and it's like a dream come true for me," he said. "I only ever dreamt of playing cricket for my country and never in my wildest dreams did I ever aspire to be captain even in one format, let alone all three formats.
"The support of my family especially my parents has been pivotal in my career and I hope I can perform to expectations and not let anyone down. It's been a good start to my captaincy and that's all it is, just a start. There's a long road ahead and there is no way that I just want to be complacent and live off the Champions Trophy win. There's hard work ahead for all of us."

The weight of expectations which have now been placed on Sarfaraz's shoulders after the retirement of Pakistan's much admired former Test captain Misbah-ul-Haq is immense. The manner in which Misbah lead the team from a time of great despair for Pakistan cricket to the zenith of the ICC Test rankings is something a grateful nation will never forget.
As a successor to such a successful Test captain, Sarfaraz knows that his work is cut out but is more than willing to take on that challenge as he stated: "No praise is enough for the way Misbah-ul-Haq, my predecessor as Test captain, lead the Pakistan team.
"The way he took on the role in 2010 under those circumstances and built the team and took them forward was just incredible. To then take the team to No 1 in the Test rankings was nothing short of miraculous.
"I played under Misbah for a couple of years and I learnt a lot from the way he lead and the way he captained the side and how he planned session by session. My aim is to build on the great work that Misbah did with the Pakistan Test team and carry that forward. If I can carry on the great work that Misbah did, that would be a major achievement for me."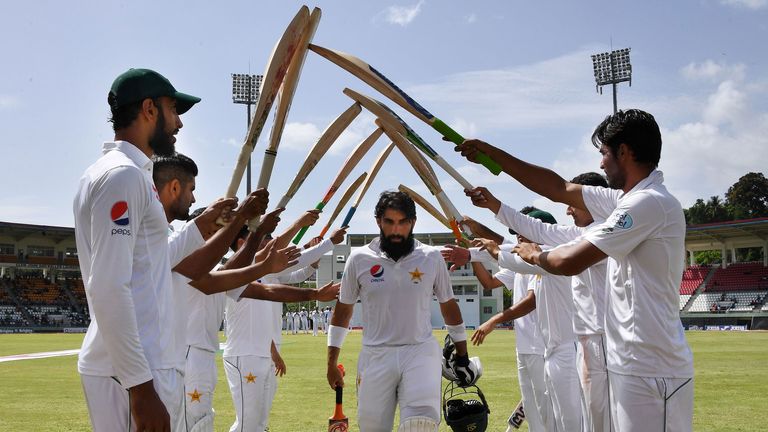 There is no shortage of talent in Pakistan cricket but there wouldn't be many who have not been troubled by the manner in which Umar Akmal's career which had shown so much promise in its initial years seems to have drifted towards oblivion.
He was unceremoniously sent back from England before the start of Pakistan's Champions Trophy campaign due to issues with fitness and was also recently discarded from central contracts awarded by the PCB.
Can he recover his composure and return stronger for the benefit of the Pakistan side? Sarfaraz is disappointed but hopeful that Umar Akmal will be able to make a comeback to the Pakistan team in the future.
"As professional cricketers, we have a platform and a chance to show our skills to the world," he said. "It's the same for all of us, myself and anybody else and Umar Akmal is no different. I hope he works hard, I hope he improves his fitness and I really hope he makes a comeback to the Pakistan team once again as when on song, he is an asset for the team."
The tragic events of 2009 have left Pakistan devoid of any meaningful international cricket on their soil. Apart from a brief flicker of hope inspired by the 2015 tour by Zimbabwe and the holding of the 2017 PSL final in Lahore, the prevalent security situation has meant that international teams have refused to tour Pakistan.
All that may change soon as plans are underway for a tour by a World XI in September.
Sarfaraz, like many other Pakistanis, is overjoyed by the fact that such a tour could sow the seeds for future tours by international sides to play cricket on his home soil. "The World Eleven hopefully coming to Lahore next month is a great and positive sign for Pakistan cricket and for the future of the game in Pakistan.
"I am really hopeful that this series goes ahead and I hope that this series is a huge success. I'm hopeful that once the World Eleven has toured Pakistan it will be the catalyst for more tours by cricketing nations to Pakistan," he concluded.