India may stop playing in Delhi in winter due to high pollution
India-Sri Lanka Test at Feroz Shah Kotla has been blighted by smog
Last Updated: 05/12/17 2:00pm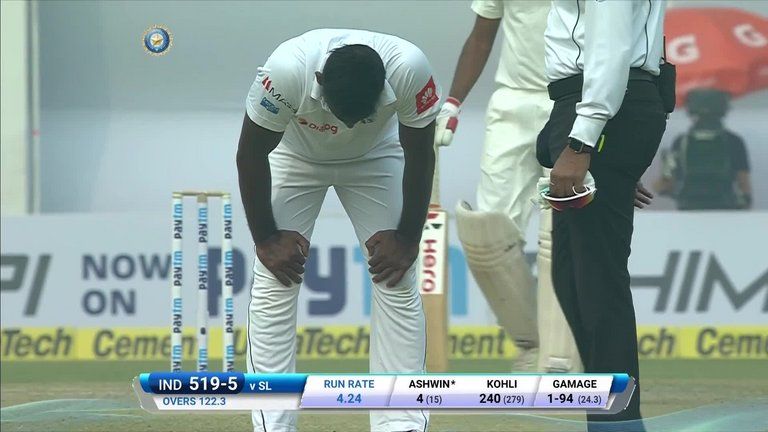 India may reconsider scheduling international matches in Delhi in high winter with pollution blighting the third Test against Sri Lanka.
Many Sri Lanka players have worn facemasks during the ongoing game at Feroz Shah Kotla due to a heavy amount of smog.
Suranga Lakmal - who walked off the field unwell on day two - and India fast bowler Mohammad Shami threw up on the field on day four.
"This point about scheduling matches in Delhi in this particular period can be considered in view of the situation encountered in the last two or three days," acting BCCI secretary Amitabh Choudhary told reporters.
"It can't be seen affecting just one walk of life. The agencies which need to be dealing with it, I'm sure, are dealing with it."
Sri Lanka coach Nic Pothas said of the situation: "Our people are in discomfort, I think it speaks for itself. The rest we cannot control.
"The bottom line is we got to play a Test match. It's a professional bunch of people in the change room and we're very positive."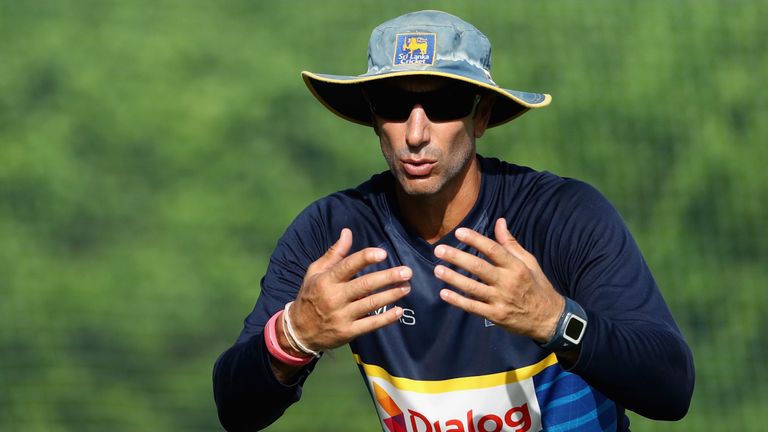 India opener Shikhar Dhawan sympathises with Sri Lanka's players but feels conditions were not bad enough to stop play.
"I can't deny there is pollution in Delhi," he said. "Maybe Sri Lankan players are not used to it, but then neither are many of my team mates.
"Not all of them are from Delhi. You get on with your job, that's my view."