Tammy Baumont relishing second chance after brilliant year with England Women
"Being on my first Ashes tour is some turnaround... this is an opportunity I've loved."
By By Kalika Mehta - @Journo_K
Last Updated: 08/12/17 6:00pm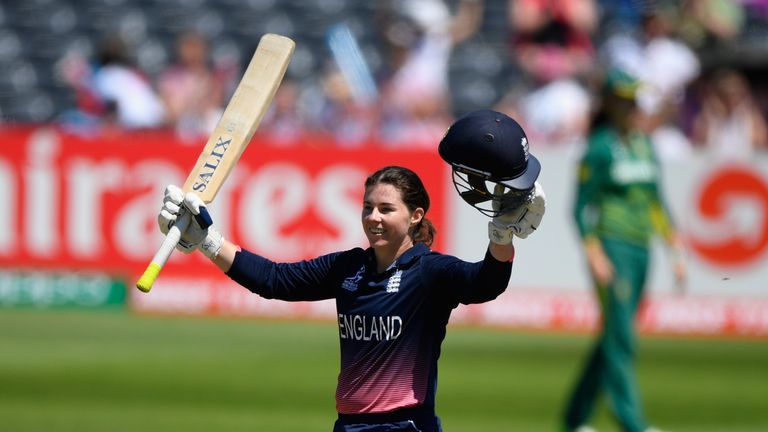 World Cup-winning teams are often littered with players who have exceptional stories and it is no different with the victorious England Women.
Tammy Beaumont's rise has been spectacular but the 26-year-old is not unaccustomed to adversity and just 18 months ago she believed her brief time as an international cricketer was over.
Cut adrift from the international side for two years, the Kent batsman's last innings on the big stage could well have been a golden duck against India in August 2014 if the cards had fallen differently.
However, Beaumont was given a second chance by newly appointed head coach Mark Robinson in November 2015 and though she has had many highs since, the Adelaide Strikers opener often reminds herself of how far she has come.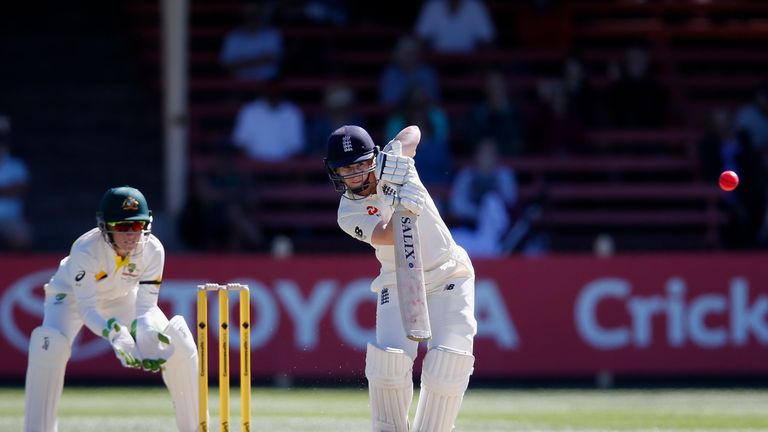 "I never thought I would play cricket for England again," she admitted. "Being on [my first] Ashes tour [abroad] is some turnaround from that, this is an opportunity I've loved.
"When I was getting in a bit of a mess before the first ball of the Test I decided to remind myself that I wasn't in the last Ashes Test team and did not go on the last Ashes tour. It was a reality check for me and [I felt] if I got more than 12 I would get my highest Test score, so I couldn't fail."
It has been an exceptional year for the England Women side and Beaumont in particular, who scored the most runs during this summer's World Cup and saw her named Player of the Tournament.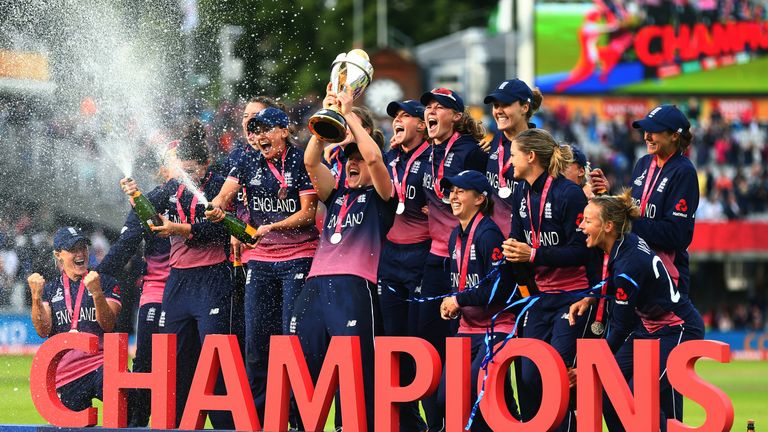 Despite the side being unable to win back the Women's Ashes - pulling off a more than respectable 8-8 draw with victory in the final T20 of the seven-match series - they have picked up two Team of the Year awards at the Sunday Times and BT Action Woman Awards.
With Anya Shrubsole nominated for the BBC Sports Personality of Year alongside the team being shortlisted for the team award, they are getting plenty of recognition.
And, it is nothing less than Beaumont believes they deserve.
"It is a little bit of payback for all the hard work and horrible moments that I had to go through and the real lows," the Surrey Stars batsman said. "To rise up again, get some of the highs I've had this summer and go the way I have done in the last couple of years, it has been really good to get a bit of recognition for that.
"We've been nominated for awards or received them and it's amazing to get that kind of acknowledgement from those are giving us those accolades. It's a sign of where women's cricket is going in the future that people are standing up and taking note."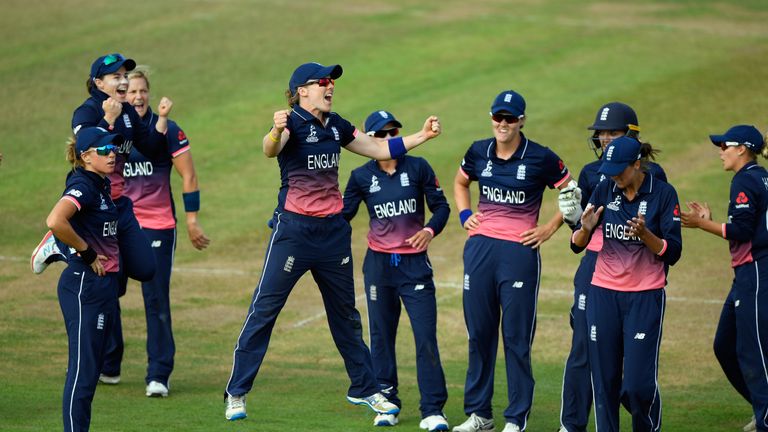 The athletes are constantly aware of the importance of growing the game and responsibility they have to showcase it in the right way.
Although the crowds failed to flatter in the first three one-day internationals, according to England coach Robinson, the first ever Ashes Day-night Test took place in front of a packed house at the North Sydney Oval.
Despite being on the wrong end of an exceptional double-century by Ellyse Perry during a hard-fought draw, Beaumont acknowledged the Australian all-rounder's innings was significant for the greater good of the sport.
"It was hard to watch," she explained. "As much as it was annoying to be on the end of it at times, it's great for a woman's cricketer who can be a role model like that. Particularly from the summer and now [following the Women's Ashes] there feels like a really good vibe around women's cricket at the moment.
"When Perry was in the 90s it was a real partisan crowd and Megan Schutt got one of the biggest cheers of the day when she managed to block the last two balls when Perry was on 199 at the other end.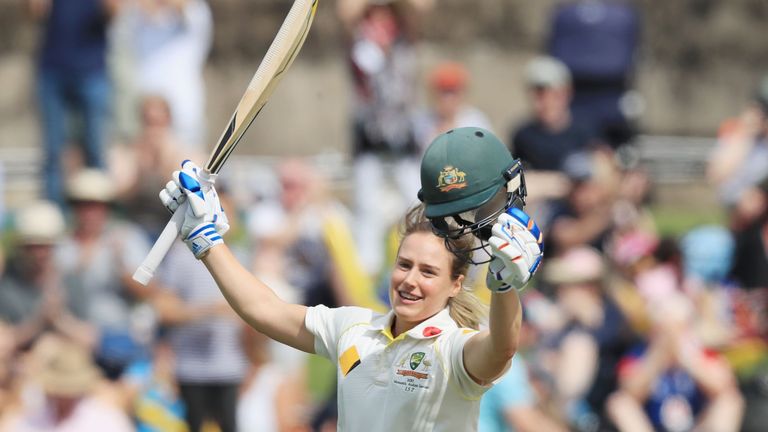 "It has been really great period to be part of and it seems to be spiralling into more and more interest in the game.
"You'd be lucky to get anyone more than your parents and your friends coming to watch you when I first started play for England [in 2009]. We're starting to sell out grounds and the atmosphere has been great because it is packed."
Perry's unbeaten double hundred was significant in many ways, not least that it was the talented all-rounder's first century of her 10-year career.
Equally, Beaumont noted that had her opponent not played that innings, the Test would likely have been criticised for being a draw.
Indeed, during the 2015 Ashes in England the hosts were heavily berated by many for a dogged and admittedly slow approach to the Test.
Although the previous Test was not one Beaumont participated in, she explained the catch 22 all female cricketers face in always knowing they need to produce attractive cricket to keep detractors quiet and attempting to adapt to form of cricket they are lucky to play every two years.
"It was an amazing experience to put on the England whites, particularly to be our first Day-night Test was really exciting," she said.
"I was really nervous the first morning of the Test but to get through that and bat for a good period of time at the crease and to get to 70 was pleasing. To have a bat in a Test Match is such a rare occurrence for a woman's cricketer, it will take a lot of time [for me] to better my innings.
"It was challenging because you don't actually know how to play it and or me it felt like fake it until you make it as a Test batter. When you play a Test once in a while you can't really learn how to play it any better.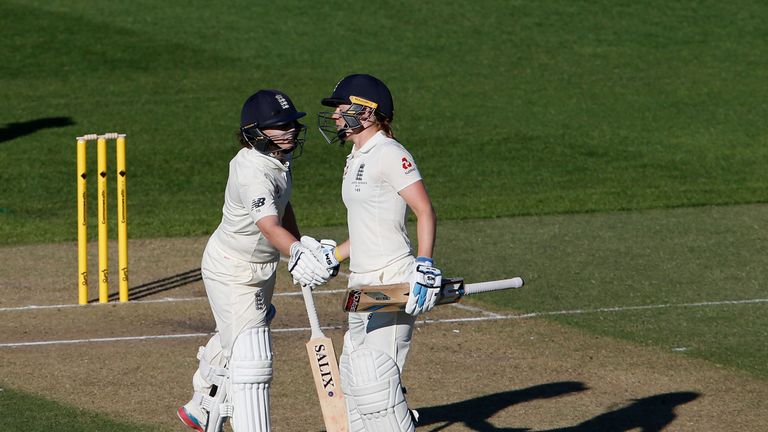 "The only way we're ever going to make it more exciting or learn how to properly pace the game or push for a win or fields to set as a bowler is to play more [Tests]."
To find a way of convincing the International Cricket Council that playing more Women's Tests is important is perhaps the next mountain for women's cricket to climb.
However, the sport is undeniably on a sharp upward trajectory and Robinson believes his younger daughter is striving from having so many role models to look up to.
Noting the rises and resilience of Beaumont, spinner Alex Hartley and wicketkeeper Sarah Taylor he believes there is no better time for young girls to be inspired to take up the sport.
As he cast his mind back over the achievements of his team in the past year he could not help but express his pride.
"They are great examples to young people that if you hang in there, keep fighting, enjoying it, keep performing, you do have a chance of coming out alright at the end."