'It felt like we'd conquered the world' - Rob Key looks back at England's U19 World Cup win
"When we won the Under-19 World Cup, it felt like we'd conquered the world."
Last Updated: 13/01/18 9:07am
Ahead of the ICC U19 World Cup in New Zealand, Rob Key discusses his experience of the tournament, winning it with England in 1998 and the importance of the competition to young cricketers looking to make it in the professional game…
When we won the Under-19 World Cup, it felt like we'd conquered the world.
We never felt like we'd win. We'd been on a long tour to South Africa before the tournament and, as much as we were desperate to win it, we were as desperate to come home.
We'd been out for two months in South Africa so when we got to the knockout stages we couldn't lose because we thought we'll either win and it'll be alright or we'll lose and we can go home. There was no fear of failure and that was quite a powerful thing.
The win gave us all a boost and a fair amount of confidence because we had the England badge on but you very quickly realised that your career was just getting started.
You got back to Kent or whatever county you played for and unfortunately under-19 runs were not going to get you into the Kent team.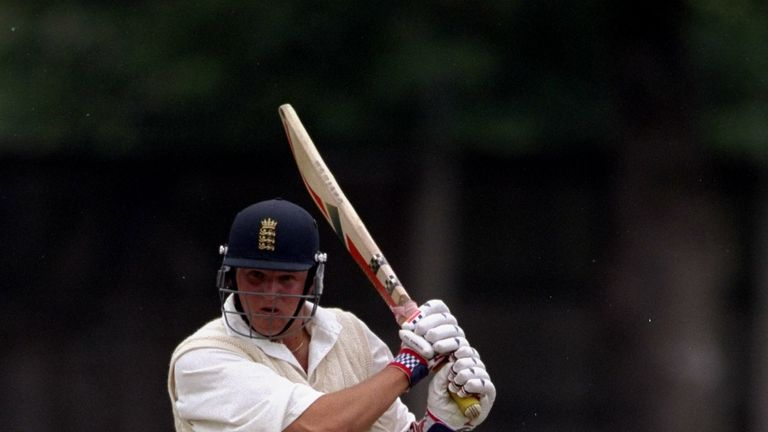 However, it was a bit of a leg-up because it gave you a bit of a name. When you started to play against people they already knew who you were.
It was a compliment, really, because other teams thought they had to target you because you were a good up and coming player. You were no longer anonymous in professional cricket in as much as you felt you had a bit more of a name when you walked out to bat having won the tournament.
When you are an England under-19 international, playing in the World Cup becomes the most important thing you've done as a cricketer up to that point. It's the first time you get a real taste of what professional cricket, and international cricket in particular, is going to be like.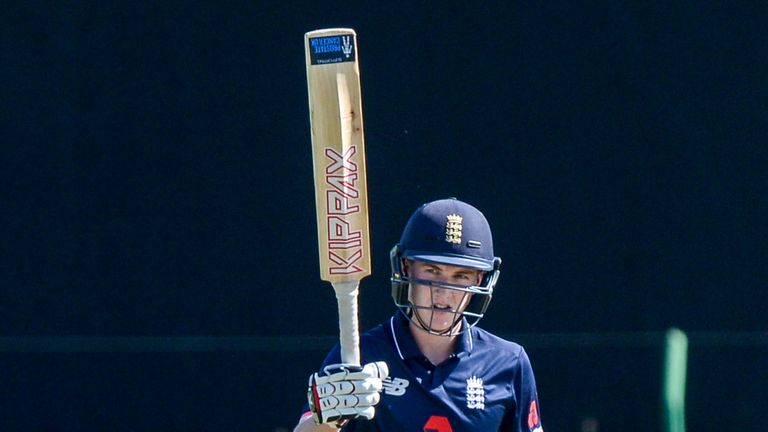 The tournament is very similar to what a World Cup's like. It's probably not as long as the senior World Cup but it's a chance to compete against the best players from all the other countries. It also replicates some of the pressure you would feel because of how big a deal it is to you at that point.
Everything you feel is similar to how you would feel playing senior international cricket. You have to fend for yourself a bit and it gets you used to touring so, if you do end up playing for England or going on a tour with the full side, you've already had a similar sort of experience. That's one of the most beneficial things about the tournament.
How important is it in the grander scheme of things? Not that important because in our year we managed to win it, but within two or three years of winning it there were only maybe a handful players still playing professional cricket.
However, for a young cricketer at that stage of your career it's the most important thing you've ever done because you are representing your country. If you perform well on this stage it gives you such a good platform going into an adult, professional cricket career.
I remember seeing Alastair Cook play in the tournament. England didn't do particularly well but you saw him and thought there is something special there. It was the same when Dan Lawrence played so this tournament can give you a glimpse into the future.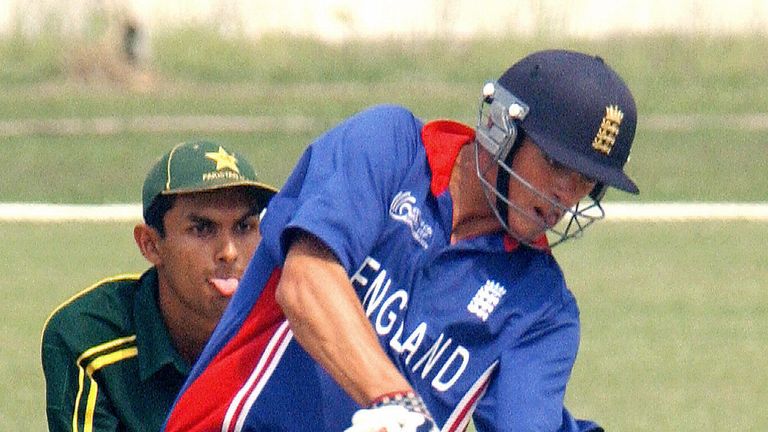 As a player, you get to see what level you are at. It's also a place where judgments will be made about you as a person and a player.
The England set-up now is so fluid in the way that it works from top to bottom. From around under-15 level they are constantly building a character reference on you as a person and it's something that can be positive or negative for you.
It's not just about how hard you work but whether you like playing under pressure and where your strengths and weaknesses lie on the field and off it. They'll start to shape you as a person as well as a player.
You can certainly tell the difference between players who are going to be different class and players who might not be cricketers in the future.
In the 1998 team, there was Graeme Swann and Stephen Peters, who scored a hundred in the final and went on to play a lot of first-class cricket. Owais Shah was the schoolboy gun player. He'd already been on an England A tour and was the one player tipped for greatness. You could tell at that time he was a class apart from the rest of us.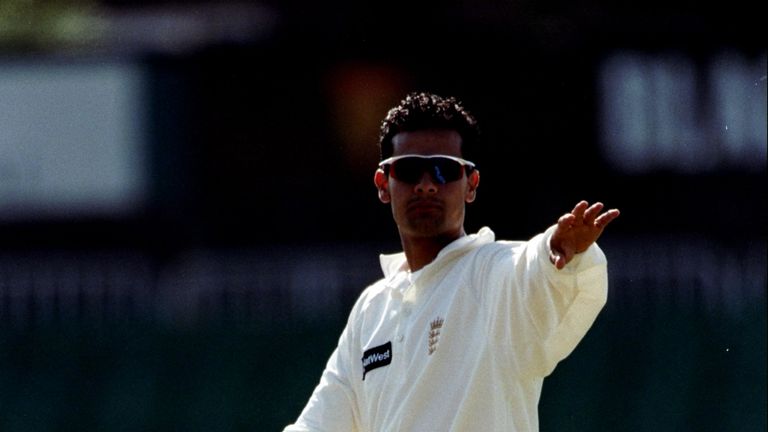 It's funny because at the time you don't realise who you are playing against but then in four or five years' time you realised you played against the likes Harbhajan Singh and Virender Sehwag. I don't think Sehwag got any against us at the tournament but all of a sudden these people pop up and the odd one ends up a household name.
Abdul Razzaq played for Pakistan and there were the Marshall twins and James Franklin for New Zealand. These are people we kept coming up against for the next 20 years, whether it was at international level or even county cricket if you were lucky enough to have a decent career. It all started at under-19 level.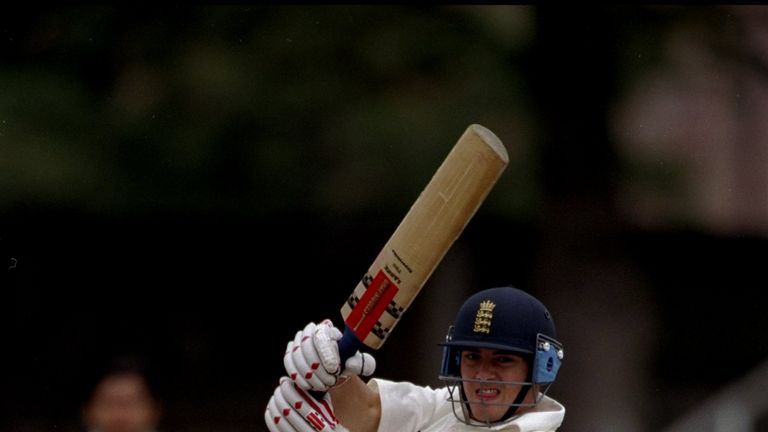 Now the pathway is pretty clear. You can get a massive leg-up into the England team if you do well. If you score runs with the under-19s it's not going to get your straight into the England team but it won't hinder you chances.
From those performances the England set-up will start forming opinions on you, like when you are going to be ready, what you are like and how quickly you will be able to break into the side. It might be within a year or two like Cook, Joe Root or Ben Stokes, who were almost picked on potential more than anything.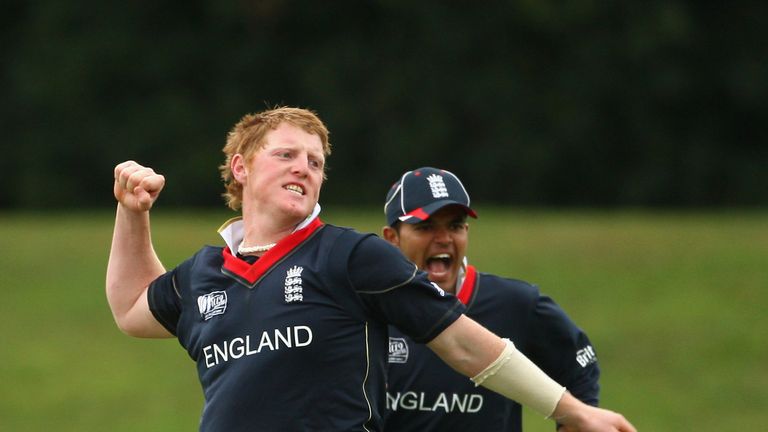 All three got runs as youngsters in country cricket but as much as those runs helped them break into the England side, the picture that was formed of them from the start of the under-19s would have influenced the decision of the selectors and the decision makers at the ECB to think these people can cope with being thrust into the very top level of cricket.
If you are a young bowler in England and you run up and bowl fast - you've got a chance of being fast-tracked - not necessarily into the team, but into the set-up. The same applies to a young spinner with real ability.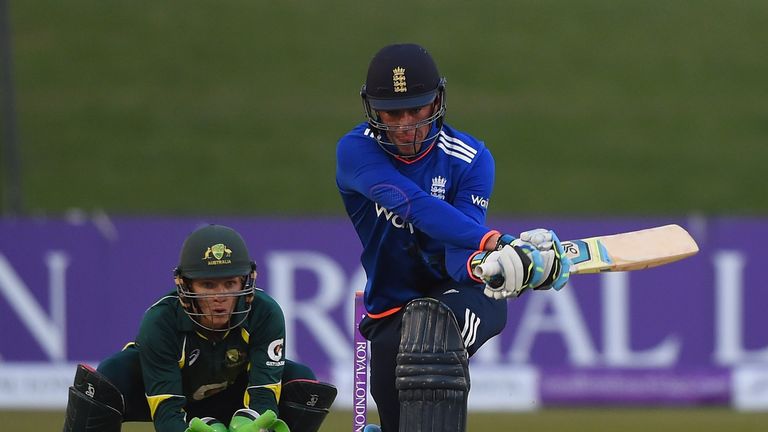 At the moment, you feel like we're going into a period where the fast bowlers and spinners will be earmarked more so than ever before. It's the same with batsmen. We are coming closer to a time when England will have to start planning for Cook's retirement.
They are going to have to try and replace him at some point and it's going to be very difficult. It might not be for five years but you have to start thinking about these decisions now and who you are going to back to come good at the highest level.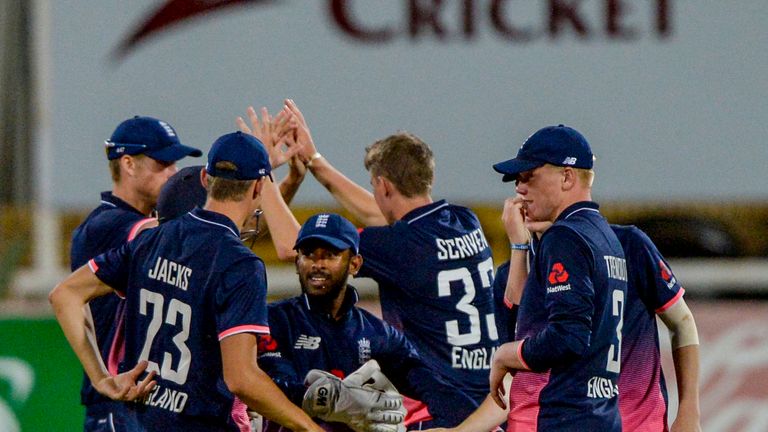 Some of the lads playing at this tournament could be close to being a 100-Test cricketer by the end of their career. Which one it could be, we have no idea, certainly from a batting point of view. But from a bowling point of view, one of these guys could be leading the attack in five or six years' time.
Now is the time to form opinions of these young players and I think they will be earmarked and looked after in a different way to what has gone before.