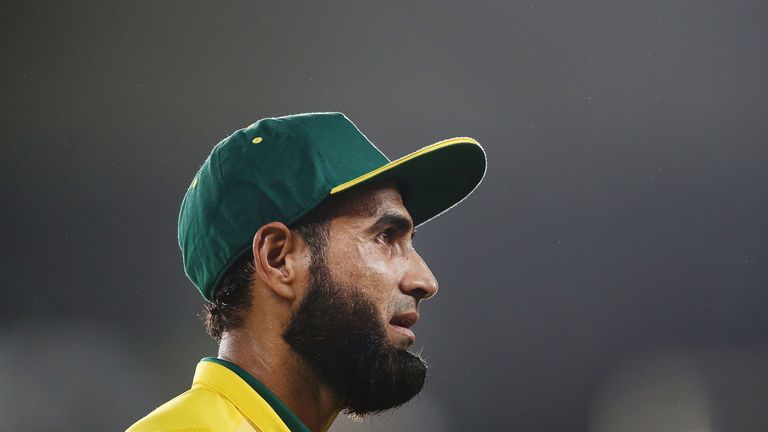 Cricket South Africa has launched an investigation after Imran Tahir was allegedly racially abused by a fan during the fourth ODI against India at the Wanderers.
The leg-spinner reported the incident to security officials, with footage on social media showing the player in a stand, involved in heated discussions with supporters.
Cricket South Africa confirmed on Monday that Tahir was escorted to the stand by security officials, with a man subsequently ejected from the ground.
"Cricket South Africa has noted and is aware of the circulation of video footage featuring Imran Tahir on social media and Whatsapp groups," a statement read.
"Imran Tahir was verbally and racially abused by an unknown man during the fourth one-day international against India at the Bidvest Wanderers Stadium on Saturday.
"Tahir made no physical contact with the offender or any of the children in the vicinity.
"The incident is under investigation with CSA and stadium security teams.
"In accordance with the ICC Anti-racism code, spectators who engage in racist conduct are to be ejected from the stadium and can face further sanctions and criminal prosecution."
Tahir had been dropped by South Africa from the so-called Pink ODI in Johannesburg, having taken just a single wicket in the previous three ODIs against India.
South Africa won the match by five wickets via the Duckworth-Lewis method.
The hosts trail 3-1 in the six-match series, which resumes on Tuesday at St George's Park in Port Elizabeth.