Cricket Expert & Columnist
Nasser Hussain: England have missed Joe Root as a bowling option in T20I Tri-series
Last Updated: 12/02/18 1:51pm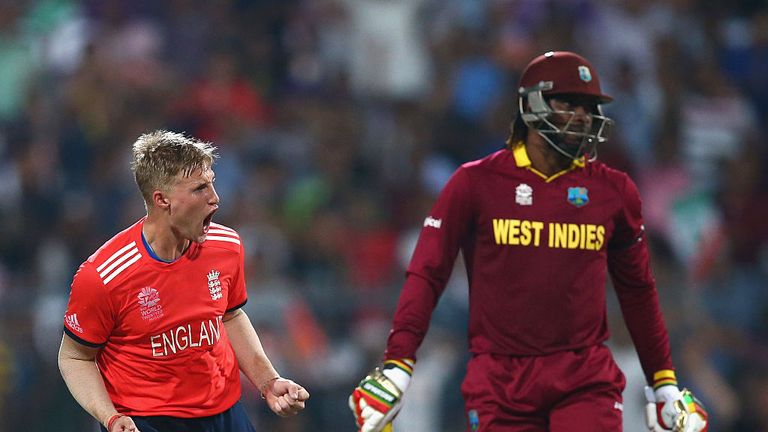 Nasser Hussain told the Sky Cricket Podcast he believes England have missed Joe Root's bowling in the T20I Tri-Series but were right to rest their Test captain.
Although the 27-year-old has bowled just 14 overs in his 25 T20I matches, Root has claimed some crucial wickets, including the two scalps he took in the World T20 final.
In Root's absence, England have used just five bowlers in both their defeats to Australia and Hussain believes the lack of a sixth bowling option has hindered England.
"The names that aren't here [for the Tri-Series] affect the makeup of the side," he said on the podcast, which you can download here.
"People remember the World T20 final for Ben Stokes but forget that Root bowled the second over and got Chris Gayle out.
"He often bowls you three or four overs, which takes you to six bowlers, but England only have five bowlers at the moment. Someone always goes around the park in T20 matches and that leaves him [the bowler] and the captain vulnerable, so there is a balance of the side issue."
Root was initially due to participate in the Trans-Tasman Series but opted to return to England for a fortnight ahead of the five one-day internationals and two Tests against New Zealand, which will be shown live on Sky Sports Cricket.
In just his third Test series as captain, Root oversaw England's 4-0 Ashes loss to Australia before making two half-centuries to help England seal a 4-1 ODI series victory.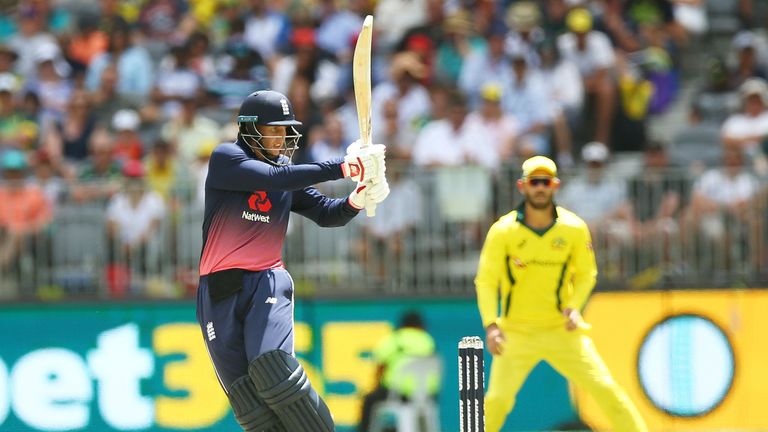 And, Hussain believes that although the Yorkshire batsman will still be thinking about losing the Ashes, he will arrive in New Zealand better prepared.
"He [Root] will be thinking about where it went wrong," Hussain said. "You never stop thinking about that.
"The scoreline said 4-0 but actually in each of those games there were opportunities where England were going well and they did not grasp those opportunities, so he will be very disappointed.
"He's coming back for the ODIs and a couple of Tests and hopefully he'll be refreshed. It was absolutely the right thing [to rest] to do for a young captain."
England return to action on Sky Sports for the first time this winter when they face New Zealand in the fourth match of the Tri-Series.
With Australia having already reached the final, after winning all three of their group matches - beating England twice and the Kiwis on one occasion - both teams are in desperate need of a win.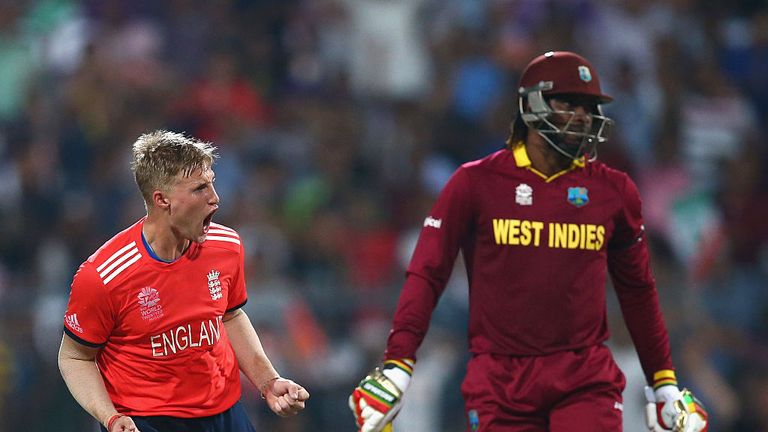 And Hussain is confident that a change of country, climate and opposition can only be a positive for the visitors.
"I think they'll be pleased to be in New Zealand and out of Australia," he said.
"The climate is not too dissimilar from England, you get your rain, wind, a variety of conditions day to day and I think it'll do England some good.
"Some of those boys have been in Australia for four months, so just to be in a different place, get away from Australia and playing the same side time after time.
"Recently in white-ball cricket some of their best stuff has come against New Zealand, this is a new beginning for them in this long winter."
Listen to the Sky Sports Cricket Podcast NOW - and then watch England's tour of New Zealand in full live on Sky Sports Cricket, starting with Tuesday's T20 international in Wellington from 5.30am.