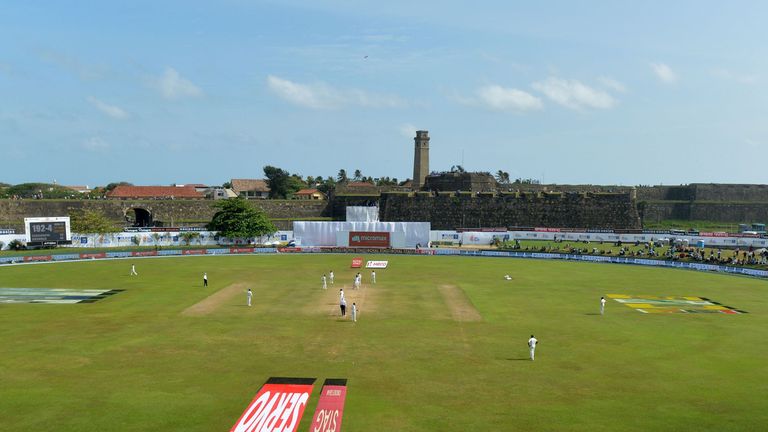 England will play three Tests, five one-day internationals and a one-off Twenty20 match when they tour Sri Lanka this winter.
The England Cricket Board (ECB) and Sri Lanka Cricket confirmed the schedule for England's tour, which begins on October 10 with a day-night ODI at Dambulla.
There will be three day-night ODI matches in all, while the sole T20 will also be a day-night game in Colombo.
The first Test will be at Galle International Stadium, with the following held in Kandy.
The third and final Test is to be played in the capital Colombo from November 23 to 27, when the tournament ends.
England drew their last Test series against Sri Lanka 1-1 before visiting them again in 2014 for a seven-match one-day series, which the hosts won.
England Winter Tour of Sri Lanka - Schedule
| Date | Match | Location |
| --- | --- | --- |
| Mon 1 Oct | England arrive | Colombo |
| Fri 5 Oct | 50-over tour match v Colombo | Colombo |
| Sat 6 Oct | 50-over tour match v Colombo | Colombo |
| Wed 10 Oct | 1st ODI (D/N) | Dambulla |
| Sat 13 Oct | 2nd ODI | Dambulla |
| Wed 17 Oct | 3rd ODI (D/N) | Kandy |
| Sat 20 Oct | 4th ODI | Kandy |
| Tue 23 Oct | 5th ODI (D/N) | Colombo |
| Sat 27 Oct | T20 International (D/N) | Colombo |
| Oct 30-31 | 2-day Tour Match | Colombo |
| Nov 1-2 | 2-day Tour Match | Colombo |
| Nov 6-10 | 1st Test | Galle |
| Nov 14-18 | 2nd Test | Kandy |
| Nov 23-27 | 3rd Test | Colombo |