Dawid Malan plays down Australia Ashes ball-tampering claims
By PA Sport
Last Updated: 28/03/18 10:04am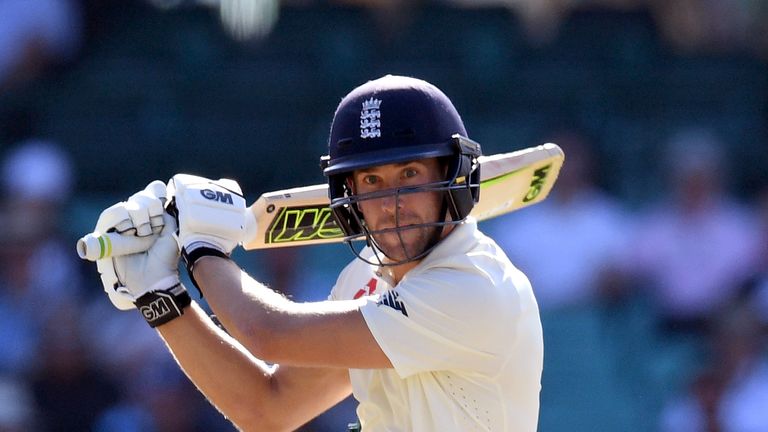 Dawid Malan is prepared to believe Australia's bowlers were unaware of Steve Smith's ball-tampering plot and played down claims there could have been similar foul play during the Ashes.
England batsman Malan regularly had to counter spells of brilliant reverse-swing in Australia's 4-0 triumph this winter.
Captain Smith, his deputy David Warner and opener Cameron Bancroft have since been engulfed by controversy and flown home in disgrace from Australia's tour of South Africa.
They face the likelihood of lengthy bans from Cricket Australia (CA), after Smith admitted a pre-meditated attempt to alter the condition of the ball during the third Test in Cape Town.
Television cameras showed Bancroft taking potentially abrasive tape out of his pocket while handling the ball, but Smith insists the plan was limited to a "leadership group" in his team.
CA has censured only three players - with coach Darren Lehmann absolved - despite claims from many expert pundits that others must have been aware.
Malan is less convinced, and prepared to accept the explanation put forward by Australia.
"I think if a bowler gets the ball and it starts swinging, I'm not sure they're going to be asking too many questions," he said.
"Who knows and who doesn't know, that probably varies from team to team - if other teams do things like that, I don't know.
"[But] they've said their leadership group. If that's the way they did it, that's the way they did it."
Malan admits a natural reaction in the England dressing-room is to question Australia's methods - but adds there was no plausible evidence of wrongdoing in the Ashes.
"I think every time the ball starts reversing quickly, no matter which team you're playing against, you always ask the question," he said.
"But sometimes you get the ball reversing quicker than other times - and if we don't get it reversing, we always just look [at each other] and go, 'Oh well, they must be doing something to it'.
"That's just natural [reaction], but there have never been times where we've walked off the field and looked at players and gone, 'Ah, we think he's doing something [with the ball] - we think that one's doing something'."