Cricket Expert & Columnist
David Warner press conference 'not an easy watch', says Michael Atherton
Last Updated: 02/04/18 12:09pm
Michael Atherton said David Warner's emotional press conference following his role in the Australian ball-tampering controversy was "not an easy watch", criticising the "hysterical" reaction by many to the incident.
Warner was the last of the banned Australian trio - following Steve Smith and Cameron Bancroft - to hold a press conference, and he tearfully apologised on Saturday for his part in the episode, saying: "I am here today to accept my role, my responsibility, my involvement in what happened in Cape Town.
"It's inexcusable. I'm deeply sorry."
Reacting to the press conference, Atherton said that the enormity of their actions has obviously hit home to all three players involved, and expressed concern over their mental health going forward.
"Not an easy watch. I take no pleasure in watching people in that situation at all," Atherton told Sky Sports. "As I've said on a number of occasions over the last few days, the reaction has been completely over the top, the hysteria.
"That will have an impact on these players, on their mental health.
"In a way, the sanctions handed down from the ICC and Cricket Australia are almost the least of it. It will be felt most when going about their daily business, going to the shopping mall, walking down the street, in the car, and the reaction they get from the Australian public.
"I think they've been surprised by the reaction, because when Smith and Bancroft did the initial press conference in Cape Town on that evening, Smith was talking about just moving on. The enormity of it now has hit home on them.
"Every one of the players that has gone up in front of the press has narrowed that focus down and taken responsibility upon themselves, not cast blame elsewhere.
"There will be some relief at that from Cricket Australia regarding Warner, as they're firefighting and trying to contain this."
Warner suffered the severest punishment of the three players from Cricket Australia, with a one-year ban and the former vice-captain being excluded from ever being considered for a leadership position again in the future.
In the press conference, Warner appeared to cast doubts over his future in general in the game, when he responded to being asked if he was considering retirement by saying: "That's something I will continue to sit down with my family and weigh up all the options before making any decision."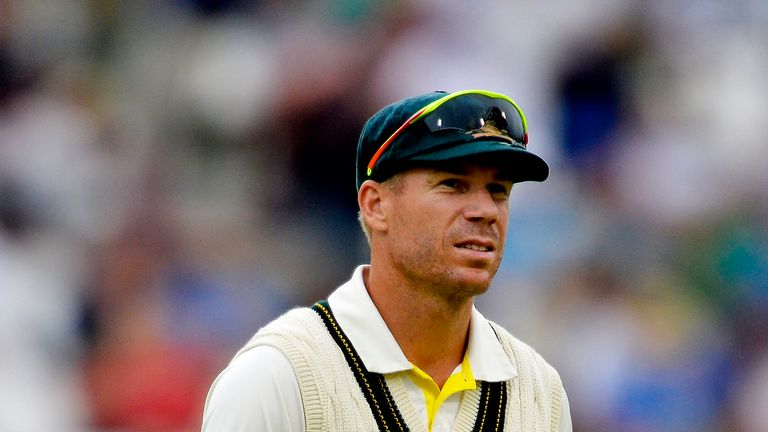 Atherton reckons it could be a long road back for Warner. "Can he come again? I would never say never for anybody, because once you've done your ban, you absolutely should be able to come back and play again," he added.
"But, the Cricket Australia sanctions did seem to single out Warner, so whether he will be treated differently to the others, I don't know.
"It's interesting, as that ban is only the proposed ban, so players would have the opportunity to challenge it through a legal process.
"The implication though from his statement is that he is not going to challenge it, but he also said he was going to take further advice over the next few days, so we'll see."