England's pool of batting talent is smaller than 15 years ago, says Mark Ramprakash
"If you look at 15-20 years ago, there would be a lot more players scoring 1,000 runs and now you can count them on one hand, so that is an issue."
By Sam Drury
Last Updated: 10/04/18 3:18pm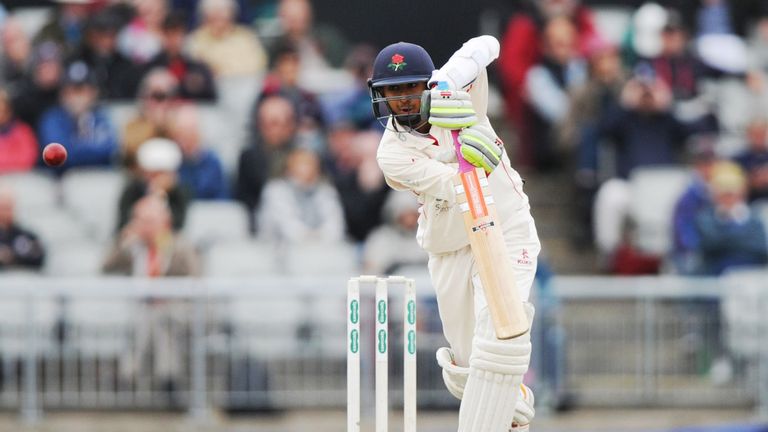 Mark Ramprakash has admitted England have got less top quality batsmen to choose from than 15 years ago.
The former England batsman has worked as England's Test batting coach since November 2014 and was also with the white-ball squad for the ODIs against New Zealand this winter.
Having also acted a head coach of the South team in the North-South series, Ramprakash has worked with a number of the next generation of English batsmen and while he is adamant that the talent is there, the depth is not what it was.
"I'm very confident that there are a lot of talented players around," he told Sky Sports Cricket.
"You only have to look at the Lions team that was in West Indies and although they struggled and lost those games, with people like Haseeb Hameed, Keaton Jennings, Nick Gubbins, Joe Clarke, Liam Livingstone there are many very good players with real talent.
"Trevor Bayliss has said that he wants competition for places and therefore they have to come back into the English season and stack up the runs in county cricket.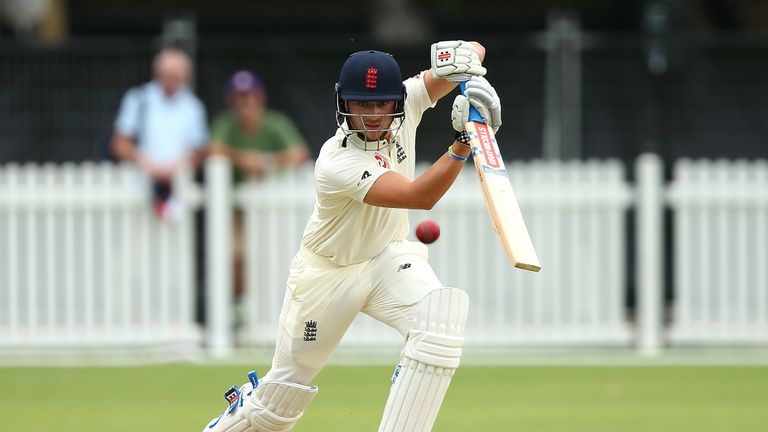 "If you look at the stats compared to five, 10 or 15 years ago, we just do not have the number of players getting a lot of runs in four-day cricket. So if you look at 15-20 years ago, there would be a lot more players scoring 1,000 runs and now you can count them on one hand, so that is an issue."
Ramprakash is also very clear on the reason for this relative dearth of viable alternatives to those currently occupying Test berths.
"I think it's very simple, it is the emergence of a very popular white-ball game where the ball doesn't really move around that much and a lot of our best talents are shifting towards prioritising white-ball cricket," he said.
"The skills that you need to be successful in red-ball cricket take longer perhaps to learn and our pool of talent is probably less than it was years ago. [But] I still think that the Lions and that group that toured, there are a lot of very talented players."
The issue is exemplified by as many as 12 England players choosing to take up offers out in India to play in the IPL and therefore miss a significant chunk of the County Championship season.
It is a conundrum England have faced since the IPL's inception but the landscape has changed significantly since the days of Kevin Pietersen and the ECB butting heads over his participation and, despite the implications for the red-ball game, Ramprakash certainly does not see a stint in the IPL as a negative for English players, even if their playing time is limited.
"The main thing is that they're playing with and against lots of players from all over the world," he said. "So therefore, there is a real sharing of knowledge and skills and also a breaking down of any sort of barriers, if you like.
"Having players like Moeen Ali, Chris Woakes, Jos Buttler, Ben Stokes over there, they'll be learning from other top players and experiencing cricket on Indian pitches. That is one thing but probably the main thing is just interacting with other world-class players.
"I suppose even though he didn't play in the matches [last year], someone like Chris Jordan is still picking up very good experience by watching and talking to both his team-mates and also opposition players, different coaches with different ideas.
"You see can see how other players react in highly pressurised environments. If you play, great, but even if you're not I still think it is well worth the experience."
Therein lies the problem for the England management. By allowing some of their top talents to reap the rewards - both financial and technical - of playing in the IPL, the white-ball side continues to flourish but quite possibly to the detriment of the Test team.