Hit for Six: James Taylor on World Cup, Ireland's first Test, Pakistan's prospects and Tiger Woods' return
Last Updated: 27/04/18 4:52pm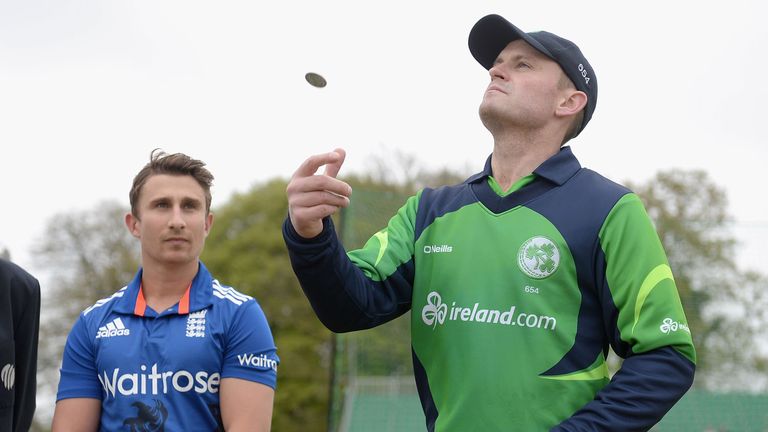 Former England batsman James Taylor discusses the 2019 World Cup, Ireland's first Test and Pakistan's summer prospects, plus outlines why he'd make a great scout under new national selector Ed Smith...
Sky Sports has today announced that it will broadcast Ireland's historic first Test - against Pakistan in May. Just how big a step forward is the match for Irish cricket?
James: It was a massive moment for the country when Ireland were awarded Test status; it's something they've striven for, for years, and it's fully deserved. They've produced some seriously good and talented players over the years - and right now have a number of really experienced players, good county pros in their ranks, which will put them in good stead when they come up against the established Test nations. It's very exciting to see them move up to the next level.
Ireland were mentioned for the wrong reasons earlier in the week when the 2019 World Cup fixtures were announced, having missed out on qualification. What do you make of the format?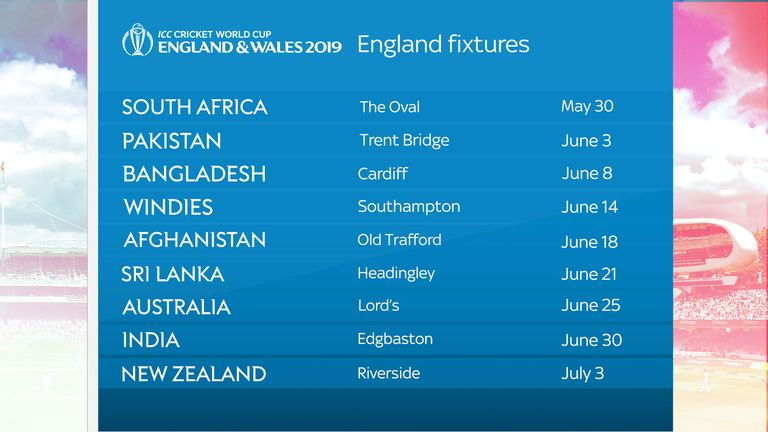 James: Firstly, I think it's a real shame that nations such as Ireland and Zimbabwe aren't in the World Cup, which should be about promoting the global game and the Associate nations challenging the major ones. Those upsets are great for world cricket.
That said, it's going to be an intriguing World Cup. For me, England will start as favourites in home conditions. I prefer the round-robin format because I think it makes for a fairer competition if everyone plays everyone else, rather than getting an easier or tougher group.
I think I know the answer to this, but what's your favourite World Cup memory - and what's it like to play in a World Cup?
James: I don't have too many! In 2015 we were pretty woeful, to be honest. Scoring 98no against Australia at Melbourne was bittersweet because it was so satisfying whacking the Aussies around but on the other side of that it was in a losing cause.
After playing for and captaining your country, playing in a World Cup is probably the pinnacle of your career; everyone wants to do it. Playing in a global tournament against lots of other nations draws in a huge audience and all the razzmatazz makes it brilliant to be involved in.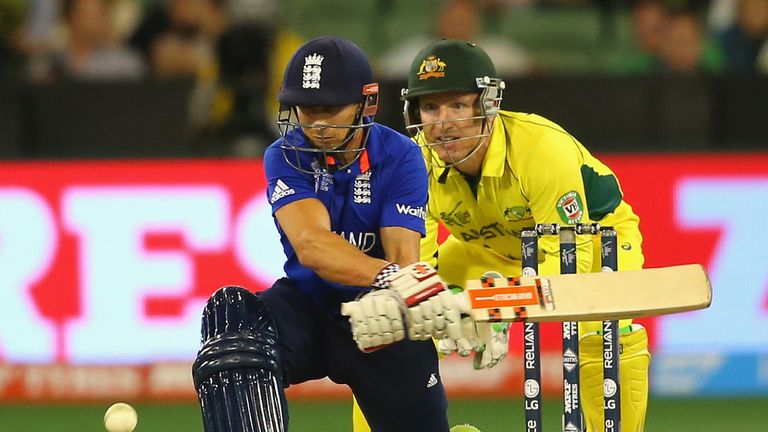 Pakistan arrived in England this week ahead of their two-Test series. Mickey Arthur described them as "a young team, trying to resurrect our Test side". How do you rate their chances?
James: It's only a couple of years since I played against them and while this is a very different side it is still a very skilful one. They've got some really talented guys coming through who, mixed with senior guys under Sarfraz Ahmed, make them a genuine threat. If they stick to their disciplines in very different conditions and put it all together consistently, it's going to be a cracking series.
On the England front, you've previously said that you'd be interested in being a scout in the new selection system. What would you bring to the role?
James: It's something I'd really be intrigued in because I know the system incredibly well having played the game over the last decade; I watch it as much as anybody now. I know a lot of the players from afar as well, and I think I've got a good balance that could bring quite a lot to the role.
Finally, I know you were glued to the Masters. In the coming weeks on Sky Sports we'll see Tiger Woods back in action in the Wells Fargo Championship and the Players Championship. What have you made of his comeback so far and how is your game?
James: I've only been playing golf for 18-19 months, so I missed Tiger's early days - his great days - so I've been trying to catch up! I love what he brings to the game of golf now he is back, not least the number of fans who have been drawn back into the game - both at the courses to watch him live and on TV. The increase in numbers is phenomenal. Considering he has been out for so long, I think he has come back really well; he's pushing his body again under the strain of competitive sport and it's great to see how he's performing.
I've just got back from Portugal, where I played one of the best courses I've ever played out there - Monte Rei. My game is coming on nicely; I'm now playing off seven and I'll hopefully be down to four by the end of the summer, providing I can find a bit more consistency!