Ireland's first day in Test cricket is washed out by rain
Newcomers left frustrated as no play possible against Pakistan
Last Updated: 13/05/18 10:46pm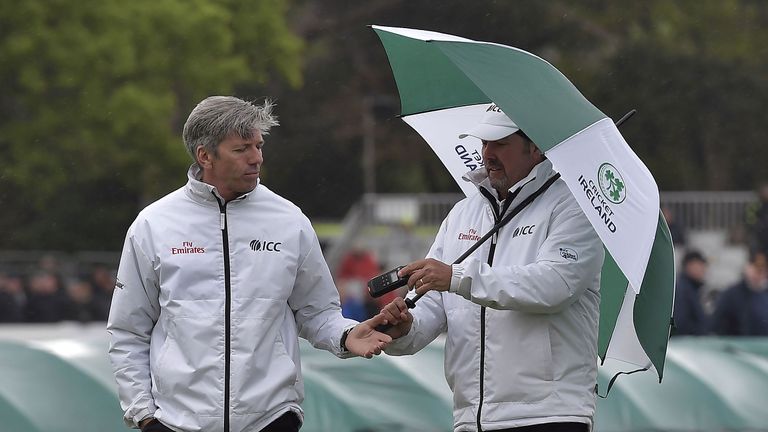 Ireland's first competitive day as a Test nation was ruined by rain as day one of the Test against Pakistan was abandoned without a ball bowled.
Overnight rain in Malahide prevented the toss from taking place on time and fans were left further frustrated when umpires Richard Illingworth and Nigel Long inspected at 11am and 12pm only to return to the pavilion with no prospect of play.
The officials, having determined that there would be no play during the first session before lunch, kept a close eye on conditions but the weather continued to deteriorate.
The continuous steady drizzle turned to a huge downpour shortly after 2pm, meaning the blotters were left with even more work to do.
And it was therefore no surprise that the two umpires' inspection at 3pm proved to be their final one, with a washout of the first day confirmed following their brief sojourn onto the outfield.
It meant that having waited so long just to arrive on the five-day scene, Ireland would have to wait a while more to actually begin their maiden Test.
Watch day two of Ireland's inaugural Test match, against Pakistan, live on Sky Sports Cricket from 10.45am.