England v Pakistan podcast: David Lloyd and Nasser Hussain preview two-Test series
Last Updated: 19/05/18 11:48am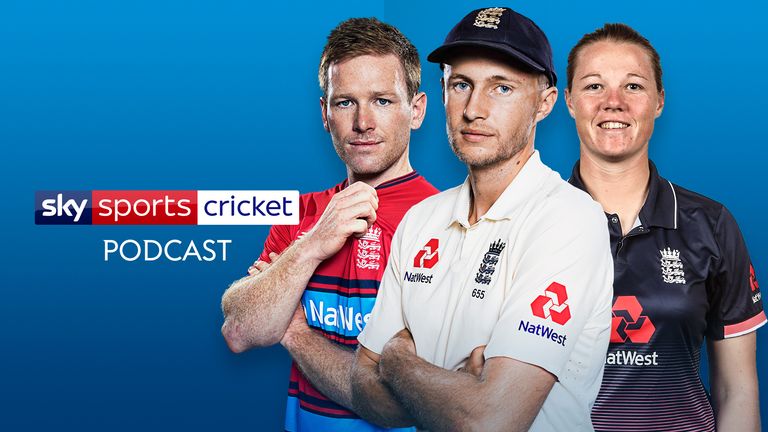 The first Test match of the England summer is so nearly upon us, so we've paired up David Lloyd and Nasser Hussain to preview the upcoming two-match series against Pakistan.
On the latest Sky Cricket Podcast, Bumble and Hussain react to 'freak' Jos Buttler's recall to the Test team, discuss England's first Test selection dilemmas, ponder the threat posed by Pakistan and even have time to talk IPL, Jose Mourinho and Virat Kohli batting at Scarborough.
Click here to listen to the Sky Cricket Podcast in full, and then tune in for day one of the first Test between England and Pakistan at Lord's, live on Sky Sports Cricket from Thursday, May 24.
Jos Buttler back in Test squad
Bumble: "I think that when the selectors talked about a batsman at No 7, Liam Livingstone would have been in the conversation as well. Buttler has got it, and I think it is a good pick, as is the decision to move Jonny Bairstow up the order."
Hussain: "We travel all around the world and people constantly come up to us and ask 'how is Buttler not in your Test side?' What a freak this lad is, such a sensational talent.
"He probably doesn't deserve to come back in - he averages about 31 in first-class cricket and only 18 last year - but because he has such potential, it's worth giving him another go as he could prove to be an absolute genius at Test match level too."
Mark Wood or Chris Woakes?
Bumble: "Definitely, Woakes will play. His record in England is good, plus he lengthens the batting at No 8. If we were having the conversation in September about the tours of Sri Lanka and the West Indies, I'm not sure you'd take him. Should we already be planning for this winter? No we shouldn't; we need to focus on winning this Test match."
Hussain: "It's a good point from Bumble. Woakes could have a phenomenal summer - gets hundreds and wickets - someone might still have to turn to him and say, 'we don't fancy you abroad'. He's brilliant at home, but its horses for courses, basically.
"In football, Jose Mourinho wouldn't set up a team in exactly the same way for a game at home at Old Trafford as he would for a game away at Stoke. Look at the opposition, at the type of players you need. Sometimes in cricket we don't do that enough."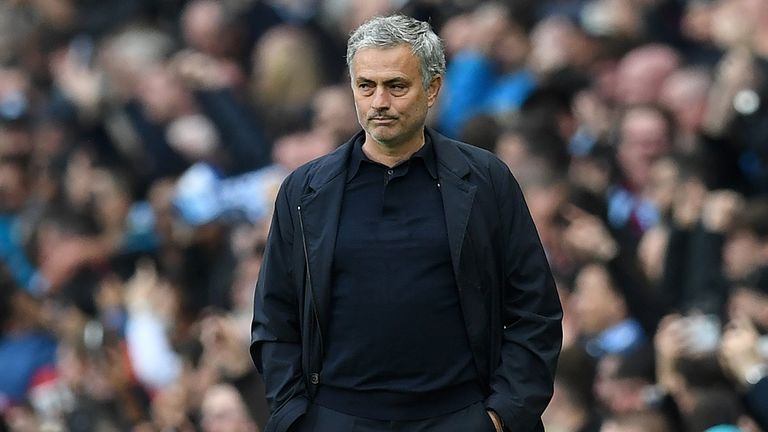 Joe Root's move up to No 3
Hussain: "The captaincy hasn't affected Root's batting - the stats are virtually identical. He should be batting at No 3; look at the two greatest sides ever, West Indies had Viv Richards and Australia had Ricky Ponting.
"What England have done by having vulnerable No 3s - Gary Ballance, James Vince or whoever - is that when the opposition take that first wicket, the next lad is immediately under pressure, playing for their future. Root can come in and counter-attack, and 10-1 can quickly become 50-1."
Dominic Bess' maiden call-up
Bumble: "This smacks of the selectors. When I was England head coach, the selectors took great store in the under-19s - are they ready? Two were, Andrew Flintoff and Ben Hollioake. Alec Stewart, captain at the time, said 'get them in'. There are pathways these days for young cricketers to be catapulted in - get them in there, playing alongside very established internationals."
Challenges Pakistan pose?
Hussain: "The worst thing England could do is write them off. They're mercurial - they can easily be 100 all out one game and then do what they did to England in the Champions Trophy semi-final last summer.
They've produced some great bowlers over the last 20 years, and even before that, but the key for Pakistan will be their batting. They've got a fairly young, inexperienced batting line-up - can they get runs on the board?"
SKY SPORTS CRICKET PODCAST (listen here)
Watch England take on Pakistan, Australia and India this summer on Sky Sports Cricket. For our full schedule click here.