Dale Steyn has played with and against some of the finest Test cricketers of all time - so how will he narrow those stars down to a dream XI?
That was the challenge the South Africa seamer was posed by Sky Sports' Rob Key ahead of the Royal London One-Day Cup final, in which Steyn's Hampshire locked horns with Kent.
Watch the video above to watch Steyn reveal his XI in full and also explain why his debut in Test cricket was a blur, his mind-set while bowling in the nets and why pacemen need a fear factor.
Anyway, here is Steyn's XI, plus his 12th and 13th men…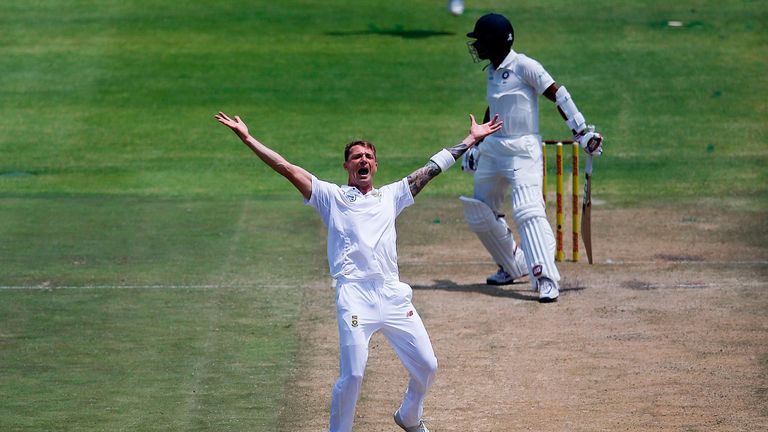 Graeme Smith (South Africa) - captain
I guess Graeme will go down as number one, I'll probably make him captain. Of the 80-odd Test matches I have played he probably captained 60 of them and I thought he was fantastic. He was a pretty good batter - anybody that averages close to 50 opening the batting, especially in South African conditions, is going to get the nod.
Virender Sewhag (India)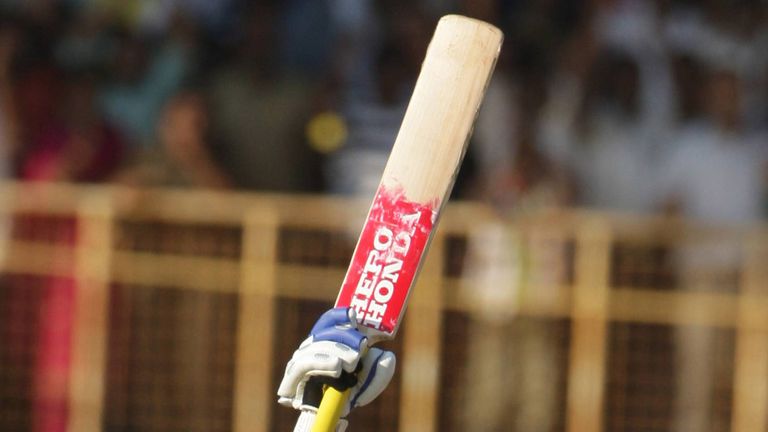 He was tough to bowl to - he could take you apart in six balls and then your captain comes up to you and says "take a breather". The ball doesn't swing as much in India so I felt someone like Sehwag, who hits the ball well through point and the covers and throws his hands at it, got away with it there. He'd pretty much middle it every single time.
In South Africa, Australia or England, where it would do a bit, you were always in the game. I once got him out caught at third man from the first ball of a Test match. How often does that happen?! However, he once scored 300 against us in a day in Chennai, so why wouldn't I have him?
Hashim Amla (South Africa)
Our bearded warrior. He is amazing - he averages in the fifties and is very cool, calm and collected. Whenever you feel like you are in a crisis, Hash settles the situation. He is he first South African to score 300 and he used the same pair of gloves! He doesn't sweat! Nothing bothers the Hash.
He had that awkward back-lift [when he started] and a bent-over technique so people judged him. He had to get over that but once he scored runs and the team found out where he needed to be batting, he just took off.
Sachin Tendulkar (India)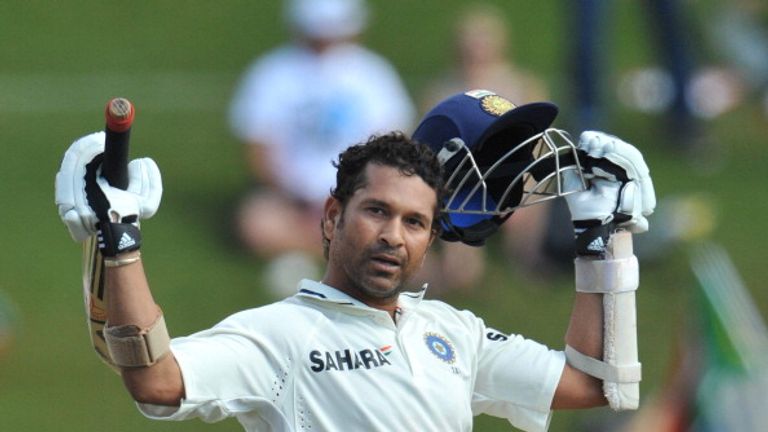 Sachin was amazing. In Test cricket he was like a wall. I remember bowling at him in India and I just felt he had everything covered. He kind of knew when I going to bowl an away swinger and could leave it. He kind of knew when I was going to bowl an in-swinger and had to play at it, or if I was going to bowl a short ball and he had to duck. He had me covered. I've never felt so hopeless before! I just felt like I couldn't get him out and had no answer.
Jacques Kallis (South Africa)
The guy can bat, bowl and field - he took tons of catches for me at second slip with his bucket hands. He is very quiet, doesn't say a lot but catches anything. He was more than handy with the ball - he could bowl 15 overs in a day for us and rev it up to 140-145kmph if he wanted to. And that man could bat! He is my favourite player and when I first met him I was blown away.
I had a birthday card signed by Jacques when I was about 12 or 13: "To Dale, Happy birthday, Best wishes, Jacques Kallis". I never thought I'd be playing alongside this guy. Strangely enough we are really good friends now, live in the same estate probably about 300 metres away from each other and I see him on the odd night for a barbecue.
Kumar Sangakkara (Sri Lanka) - wicketkeeper
Sanga can take the gloves, just because! He is probably my favourite player other than Kallis - he is just amazing and one of the nicest guys you will ever meet. I had him dropped on about three in Colombo and then bowled off a no-ball two balls later before he put on a world-record partnership with Mahela [Jayawardene] of about 700 runs! Jacques Rudolph dropped him at point and I was so angry I ran in at the speed of light and bowled a no-ball, which he dragged on. So Sanga was always going to make it into my top batters!
AB de Villiers (South Africa)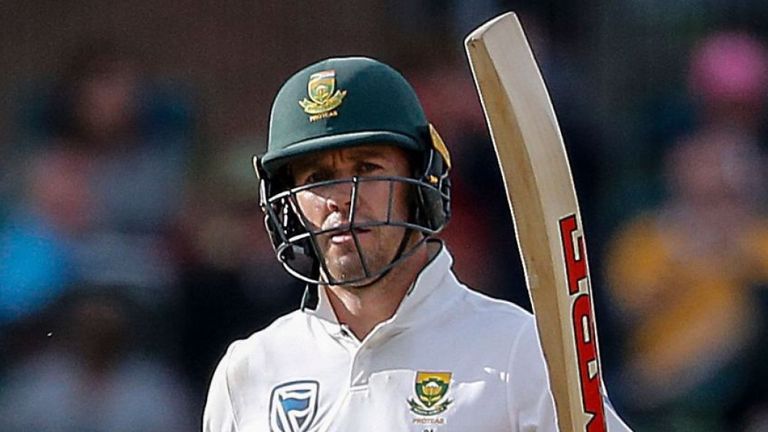 We played against each other from about the age of 11 and worked our way through. I remember this blond kid running around. Once we finished high school we got together and played professional cricket. He was always special - people were tipping him to play for the Titans when he was still in high school. What pushed it for him was in 2003 he played a game for the Titans while still in school, against Canada, I think, and made a hundred against an international team! We never really worried about him - even if he scored 10 ducks in a row, you knew he'd come good.
Andrew Flintoff (England)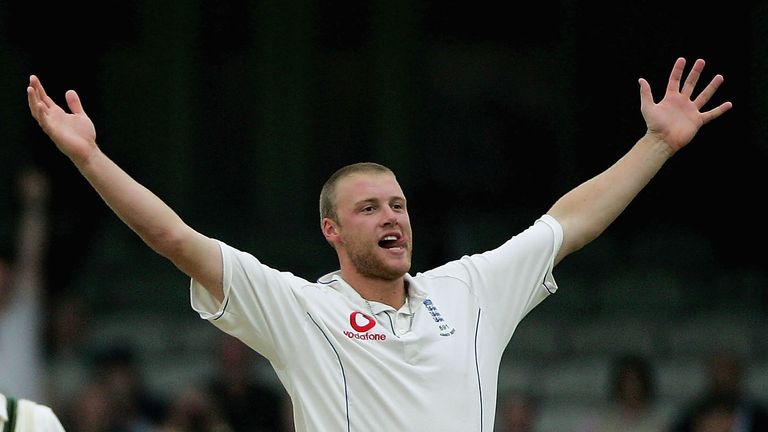 I loved watching Freddie. If you look at his stats he may not have been the best player in the world but he bowled a heavy ball and had that fear factor and a presence. If you played against him in England the crowd was buzzing. I felt like Fred had game-changing moments and you can't not have someone like him in the side. There were probably better players but everyone knew when he was coming in with bat or ball in hand. You had to have done your homework because he was special.
Shane Warne (Australia)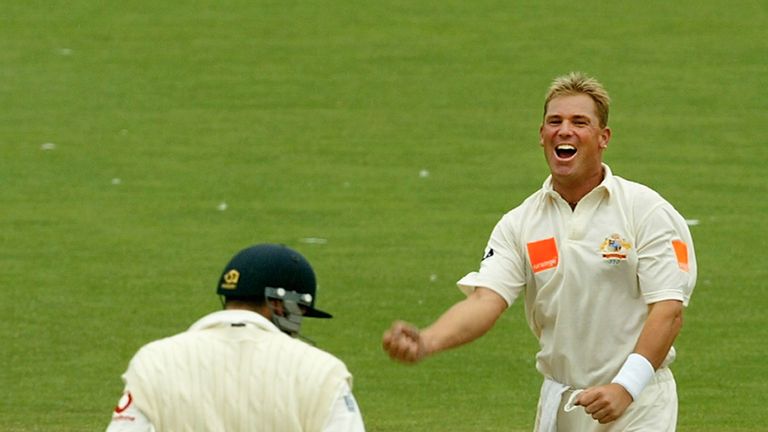 The spinner is always going to be a toss up between Shane Warne and Murali [Muttiah Muralitharan]- but I'll go with Warney just because he was a leg-spinner. He was a showman, too. People paid money to watch him play. I'd still pay money to watch him abuse a batter and work somebody out. Watching him as a player was so exciting - even if he got hit for four off the worst ball it felt like he'd planned it. The batters never knew what was coming. He was magic.
I never played a Test against him but I played against him for Warwickshire against Hampshire and tried to reverse-sweep him. He walked halfway back to his mark and then turned around and said: "If you can't bat right handed, don't even try and bat left-handed!"
Wasim Akram (Pakistan)
I always thought the left-arm quicks were special and Wasim was a genius. I never played against him but he was a guy I grew up watching. I have vivid memories of 1992 and thinking 'Wow, this guy is amazing'. When I started playing I realised there was a lack of quality left-arm bowlers and just how special he was. He could swing it and bowl at high speed. Even guys who played against him, like Kallis and Mark Boucher, said that he was one of the best.
Glenn McGrath (Australia)
I loved his control - he was fantastic to watch. He ran in, assessed conditions, and felt like he knew exactly what he was doing. I loved watching him in the Ashes where he used the slope at Lord's, whether he was bowling from the Pavilion End or the Nursery End. Ashes cricket is like Love Island - you become obsessed and can't miss it. I wish more series were like the Ashes - with social media and TV the Ashes has gone in one direction and we haven't really cottoned on.
12th and 13th men - Allan Donald and Jonty Rhodes (South Africa)
They were my favourites growing up. When I was running in as a kid I was Allan Donald every single day of the week. If I was fielding for my school team, I was Jonty Rhodes. My mum hated me as I would come home and my clothes were absolutely filthy. She'd say "what are you doing?" and I'd say' "I'm Jonty". Both of them are now good friends of mine. It's amazing how the world works.