Kevin Pietersen: Story of a Genius on Sky Sports Cricket
Watch all five episodes of our special documentary On Demand now
Last Updated: 15/09/19 7:39pm
He entertained, amazed, infuriated and divided. But for many England cricket fans, Kevin Pietersen is the greatest batsman they have ever seen.
He delivered four Ashes wins, a first ICC World Trophy, almost 14,000 international runs and was involved in his fair share of controversy.
In KP: Story of a Genius - which you can watch in full ON DEMAND now - Nasser Hussain charts the highs and lows of Pietersen's England career, as well as his upbringing in South Africa and plans for the future.
Episode 5 - New Horizons (watch in the video above)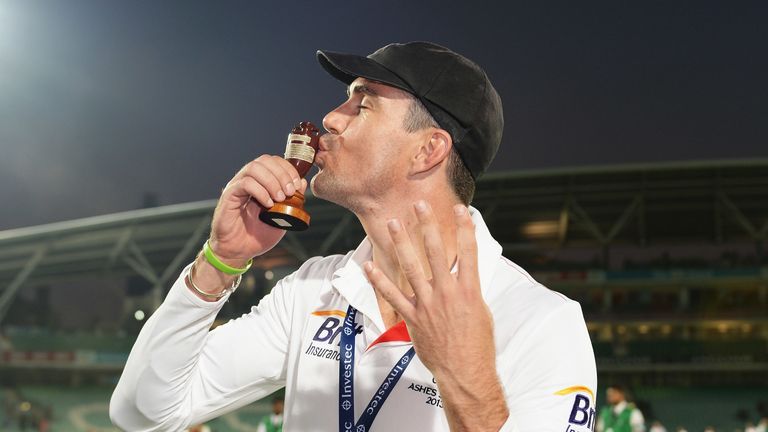 Pietersen racked up nearly 14,000 international runs in 277 matches across all formats - but should his numbers have been even better and where does he rank among England's greats?
Nasser looks at those questions in episode five, with David Lloyd, Darren Gough and Michael Vaughan among those to put Pietersen at the very top of England's all-time list.
Pietersen, meanwhile, recounts some of his finest centuries, including a quick-fire 151 in sweat-inducing Colombo when he "threw the kitchen sink" at the ball.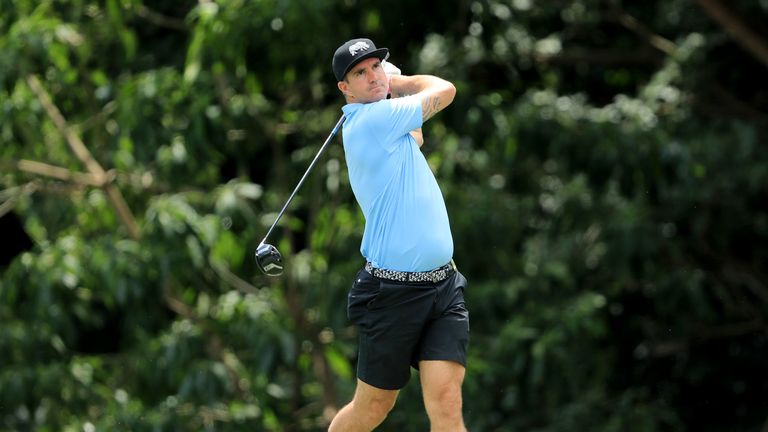 Two Oval tons also make the cut - one against South Africa in his first match as captain, plus his first in an England Test shirt as Vaughan's men went on to regain the Ashes in 2005.
Nasser also delves into Pietersen's post-cricket life, including his new-found love of golf but more importantly his passion for rhino conservation.
Pundits and Pietersen's former team-mates also ponder how the batsman - often controversial, always entertaining and without doubt a genius - will be remembered, with Andrew Strauss saying: "Some of the things he did on the pitch were without peer."
Episode 4 - Debacle Down Under (watch below)
In the penultimate episode, Nasser focuses on what turned out to be the final act of Pietersen's chequered England career - the humiliating 5-0 whitewash in Australia in the Ashes series of 2013/14.
While Alastair Cook's team surrendered the urn they had retained just months earlier, crumbling against Mitchell Johnson and Ryan Harris, the divisions in the England dressing-room were laid bare.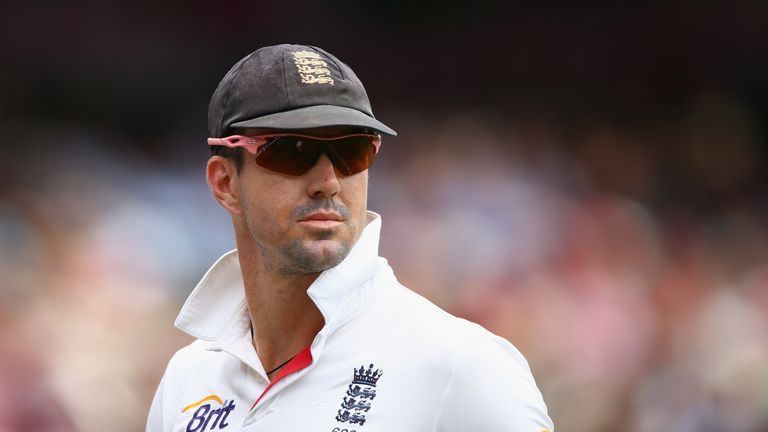 Guys were crying in the dressing-room because of the abuse they were taking from the bowlers. Some guys didn't want to get selected for England because of what Broad, Anderson, Prior were like.
Kevin Pietersen
KP's claims of tension between batsmen and bowlers in the squad are backed up by fellow tourist Michael Carberry, although Graeme Swann - who retired midway through the series - takes a different view.
Pietersen is brutally honest in his assessment of 'mood hoover' England coach Andy Flower and reveals the reasons behind his falling-out with team-mate Matt Prior, particularly in the aftermath of defeat in the Melbourne Test.
There are also differing views on the decision to end KP's England career at the end of that series, while his friend Piers Morgan admits the campaign to have him reinstated 'backfired'.
Episode 3 - Friend or Foe? (watch in the video below)
With Pietersen's place in the England side now assured, Nasser examines the circumstances that led to his ill-fated appointment as captain of the national team.
KP's elevation lasted just five months - and both he and former England team-mates, including Graeme Swann and Steve Harmison, are refreshingly frank as they discuss whether he was ever really suited to the role.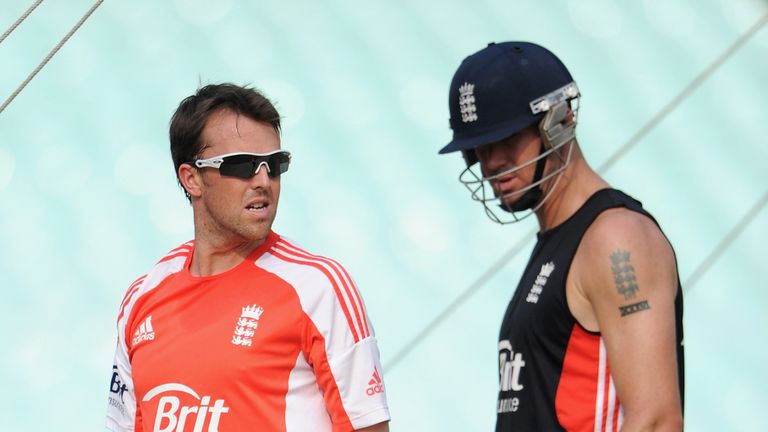 "I never understood failure because I hadn't failed, I never understood families because I didn't have a family, I didn't understand being homesick because I'd never been homesick. Those three things are so vital to being able to deal with every single player in your team. How am I going to relate to a bloke who's struggling?"
Kevin Pietersen
Despite his removal as England skipper, KP's form with the bat continued to pay dividends for the team as he helped them become World T20 champions and rise to the top of the Test rankings after a series win against India.
But his commitment to England came into question with the advent of the lucrative IPL, while an infamous Twitter parody account and the retirements of team-mates helped to accelerate his downfall.
Former England captain Andrew Strauss explains why he regrets not doing more to keep KP in the fold - before the 'Textgate' scandal of 2012 led to the banishment of their star batsman…
Episode 2 - The Perfect Stage (watch in the video below)
There could be no greater way for Pietersen to win over any doubting England fans than by helping his new country to regain the Ashes - and he did so in style with a resounding display in the fifth Test.
It was to prove a series and performance that would change his life, catapulting him to stardom and earning him and his team-mates a trip to Buckingham Palace to collect MBEs.
So how did it all come about? Nasser travels to Cannock CC to find out how Pietersen was when he first arrived in the UK and how he went on to top the averages for the first three seasons with Notts before leaving the county with a year left on his contract.
His performances, coupled to his three ODI hundreds against South Africa and a brutal 91 not out against Australia at Bristol in June 2015, convinced England skipper Michael Vaughan that he wanted Pietersen in his Ashes team even if he wasn't going to be one of the easiest people to manage.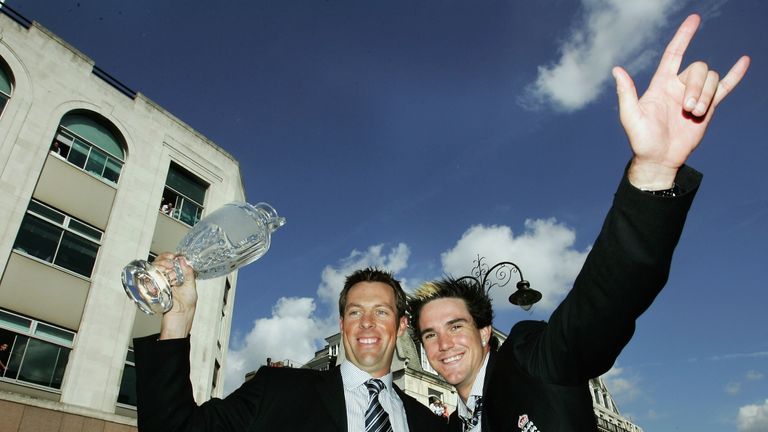 From his lone hand in England's first defeat at Lord's to a resounding finale at the Oval, Pietersen showcased his incredible ability but trouble lay around the corner…
Episode 1 - Taking the Leap (watch in the video below)
Nasser heads to Pietersen's lodge in South Africa to discuss his early days in Pietermaritzburg. KP's childhood was dominated by sport - rugby as well as cricket - but he insists that he was a late developer.
We also learn why Pietersen batted so low in the order in South African domestic cricket, his views on the quota system back then - and about the time he collared Nasser and asked him to sort him out a county contract!
KP eventually moved to England and flourished, firstly in league cricket and then at county level with Nottinghamshire, before stepping up into international cricket in late 2004 and facing South Africa in early 2005.
What set me up for any Ashes battle was how loud the Wanderers was when I walked out to bat. I will never forget it but it set the bar for 'this is how loud it will be, that is how much abuse you can ever take on any given day; the Ashes is down here'.
Kevin Pietersen
Pietersen says he was worried how the media and fans would treat him as he played against the country of his birth - and he was booed at the Bullring in Johannesburg as he strolled out to bat.
But by the end of the series, having struck three hundreds, KP was given a standing ovation - an England star had been well and truly born.
Next stop the Ashes...
Watch all five episodes of 'KP: Story of a Genius' ON DEMAND now or catch one episode per Test during our Ashes coverage.