Pakistan must embrace pressure at Cricket World Cup, especially against India, says Javed Miandad
"If there was a better leader than Sarfraz or a better wicketkeeper, which is his primary job, then he would have been selected by now"
Last Updated: 15/05/19 2:30pm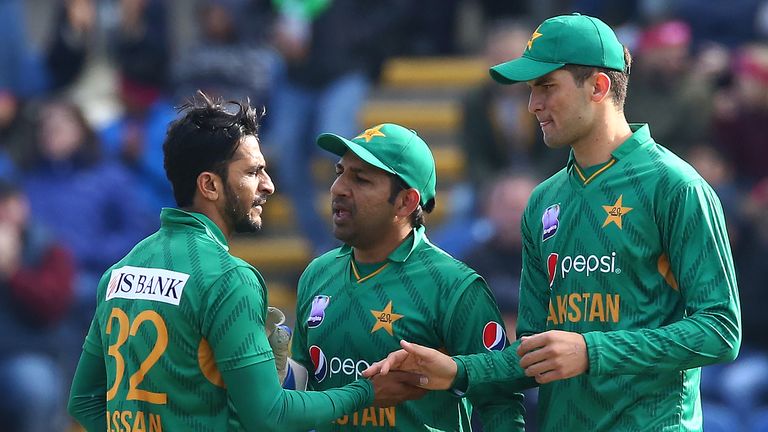 One of Pakistan cricket's seminal moments, one that left an indelible mark on the psyche of followers of the nation's team, occurred at the end of the 1992 World Cup final in Melbourne.
A side which looked to be on its way out of the ICC's marquee tournament was inspired by their leader's exhortations to play like 'Cornered Tigers'. The result was the momentous victory at the MCG against a much-fancied England side.
While Imran Khan will forever be seen as the chief architect of Pakistan's only 50-over World Cup triumph to date, few observers can doubt the contribution of right-hand man Javed Miandad, a man known for his never-say-die spirit and who gained respect from all opponents for his 'street fighter' attitude.
Miandad amassed 7,381 runs in 233 ODIs and was responsible for many of Pakistan's most memorable victories.
In addition to his batting skills, his ability to analyse and deal with the pressures of high-stakes games, particularly those between arch-rivals India and Pakistan, made him a potent force and players from both India and Pakistan would do well to heed the advice of the maestro as they look ahead to the iconic clash at Old Trafford on June 16.
"Let's be honest, there is always pressure when India and Pakistan meet in the field of sport.", said Miandad. "But as professional sportsmen, we all know that any anxiety or pressure that is placed on us before the game disappears once the first ball is bowled.
"After that it simply becomes a case of playing to the best of your abilities in the same way you would do against any other opponent. Having said that, it is also true that there will be a lot of pressure on both Virat Kohli and Sarfraz Ahmed to win but both are professionals who will not let this sort of pressure affect their own game or that of their players."
As those who have followed the Indo-Pakistan rivalry over the years will know, games between the sub-continental giants are usually less about cricket and seem to be driven more by the non-sports-related pressures of those times.
This is a challenge Miandad recognises as a very real issue confronting players from both sides: "The game of cricket in many minds takes a back seat when both these sides play. Players not only have to worry about their own and their team's performances but also get constant pressure from the media, fans and relatives who are all exhorting them to defeat the opposition, whatever it takes.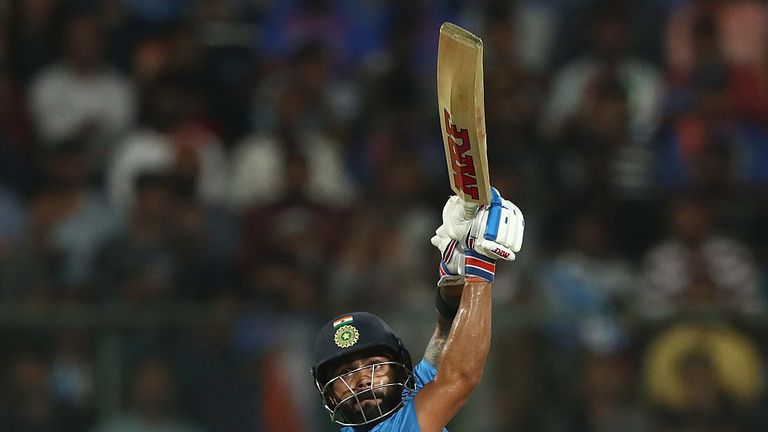 "Streets become empty when both these sides are playing which is never the case when India or Pakistan play other opponents. But thankfully, we have some excellent sportsmen on both sides who can free themselves from such pressures and concentrate on the game when the time arrives.
"If there are players who cannot take this pressure, then I feel such players should not be part of the team. Let's also understand the fact that there can only be one winner in these games but sometimes it's the fans who do not comprehend this and put unnecessary pressure on their team."
England, India, South Africa and Australia have been touted as potential World Cup winners but, in Miandad's view, depth of planning not just world rankings, will determine the champion. "All sides in this tournament are coming with a view to go back home with the World Cup trophy in their hands. That is expected as everyone feels that they have a good chance to win the World Cup.
"What will make the difference will be how well the sides plan their innings and what players they pick. Of course, all strategies will need to be revised as the state of the game changes and flexibility in both batting orders and bowling resources will also play a key role in which side emerges as the eventual winner. Rankings and other previous records will count for little when the World Cup starts.
"But we must also recognise that for players the World Cup is a huge occasion as it happens once in four years and the eyes of the world are upon them. Performances in World Cups can make or break careers which can cause extra pressure on players and sometimes costly mistakes can be made by the very best of players."
As Imran demonstrated in 1992, the quality of leadership can have a significant impact on how well sides perform. For Miandad, the presence of Eoin Morgan, Kohli and Sarfraz, to name but three, will make the World Cup a pleasure to watch.
"I am very excited to see that some high-performing captains will be leading their sides in the World Cup. In my experience, the captain is as good as the team he is leading. But the captain's job is a hard one as he has to juggle a lot of responsibilities and also needs to ensure that his own performance is not affected by the pressures of leadership.
"In Kohli, there is a proven batsman who can simply be part of his side as a batsman alone and leading a side then becomes easier. I have seen some criticism of Sarfraz as captain but if there was a better leader than Sarfraz or a better wicketkeeper, which is his primary job, then he would have been selected by now. I feel Sarfraz will continue to do well as captain for Pakistan in the World Cup as he showed when he led his side to victory in the Champions Trophy."
Sarfraz's side surprised many to win the 2017 Champions Trophy but, since that achievement, have struggled to defeat top-quality sides. A recent 5-0 defeat against a resurgent Australia ODI side placed a lot of doubts about their chances of a positive result at the World Cup.
For Miandad, though, past history will count for little once the tournament starts, while he also feels England's home advantage may not prove a significant benefit.
"Let's be clear about the fact that Pakistan, despite recent setbacks, are a good side with some excellent players.
"One thing about Pakistan that everyone should be wary of is that when they get going, it's difficult to stop this team from winning. No one gave us a chance to win the 1992 World Cup but we were victorious then, and the same happened at the Champions Trophy in 2017 as well. Once they get some momentum, Pakistan are a very difficult team to stop for any opponent.
"I accept that England are playing at home and have an advantage but let's not forget that other sides like India, Australia, New Zealand and Pakistan are very capable of winning the World Cup, too.
"England are ranked as the number one side in ODIs at the moment and appear to be one of the top contenders to win the tournament but in my view, the World Cup will be won by the side that makes the most of the opportunities they are offered and grabs those chances with both hands. As well as that, the pressure of playing at home in a World Cup can be a heavy burden for some hosts."
The World Cup will be played by 10 teams in a round-robin format, with the top four qualifying for the semi-final stage. The reduction from 14 teams in 2011 and 2015 has brought about some criticism but Miandad reckons is the right way forward.
"The World Cup organisers have taken the view that audiences will get to see the world's top 10 sides battle it out. To me this is an excellent format which will be made all the more exciting if we take into the account what may happen due to the vagaries of the English weather.
"I think it should be a very interesting tournament and I am confident that everyone will enjoy it. The most important thing for me, though, is that the tournament is controversy-free and shows the world what a great sport cricket is."
Watch coverage of the fourth ODI between England and Pakistan, at Trent Bridge, live on Sky Sports Cricket from 12.30pm on Friday.