Former England captain Mike Gatting named new president of MCC
Former England captain Mike Gatting has been elected as president of the Marylebone Cricket Club.
Last Updated: 01/05/13 10:11pm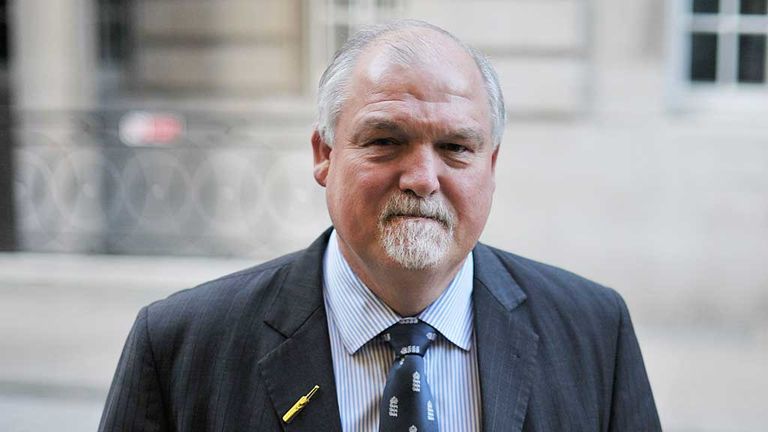 Gatting will assume the role on 1 October from current incumbent Mike Griffith, who announced the appointment at the club's AGM at Lord's.
The 55-year-old had a long affiliation with Lord's as a player, spending his entire 23-year career with Middlesex before retiring from first-class cricket in 1998.
The robust batsman scored over 36,500 first-class runs at an average of 49.52 captained England to Ashes success in Australia in the 1986/87 tour.
Gatting played in 79 Tests for England and also featured in 34 matches for the MCC, and he is currently the managing director of cricket partnerships at the England and Wales Cricket Board.
He will oversee events to mark the 200th anniversary of the MCC being based at Lord's, while his beloved Middlesex will also celebrate their 150th anniversary in 2014.
Gatting skippered the MCC against the Rest of the World at Lord's during the Club's Bicentenary in 1987, and club will again take on the Rest of the World as part of the Lord's bicentenary celebrations.
Griffith said: "Few people are so closely identified with Lord's as Mike Gatting, and I am therefore delighted that he accepted my invitation to serve as President of MCC.
"He made Lord's his home for Middlesex, and made more appearances for the county than any other player. He was an excellent and a particularly brave batsman for England, and he has continued to serve cricket with a dedication and passion that is unstinting for both ECB and MCC.
"Mike's absolute priority is the good of cricket - he cares for and thinks deeply about the game. He has already done so much for MCC and Middlesex - it is fitting that someone of his cricketing stature should be President during this great Ground's Bicentenary in 2014."