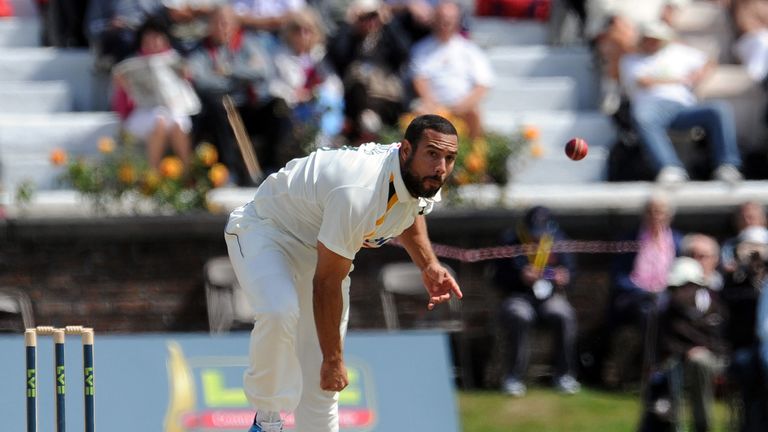 Andre Adams has announced his retirement from cricket at the age of 39.
The New Zealander took 692 wickets in a 17-year first class career. He spent eight seasons playing for Nottinghamshire, and spent a short spell with Hampshire this season.
Nottinghamshire Director of Cricket Mick Newell told the club's website: "From a Notts perspective, he's the best bowler since the likes of Richard Hadlee and Franklyn Stephenson in terms of the level of impact on the team in the county game.
"During his time here he was a terrific role model to the younger bowlers, and we're starting to see the results, they're starting to take on the mantle that he left.
"The performances of Jake Ball and Luke Wood (in the wickets against Sussex) in the week that Andre retired are massively symbolic, and a good sign for the club moving forward."
Adams played one Test and 42 one-day internationals for New Zealand before moving to Nottinghamshire as a non-overseas player in 2007.
He took 344 first-class wickets at an average of 24.18 during his time at Trent Bridge.
His finest moment for Notts was in 2010 when he took 68 wickets at 22.17 to propel them to the title.  He took the wicket of Lancashire's Shivnarine Chanderpaul to clinch the title.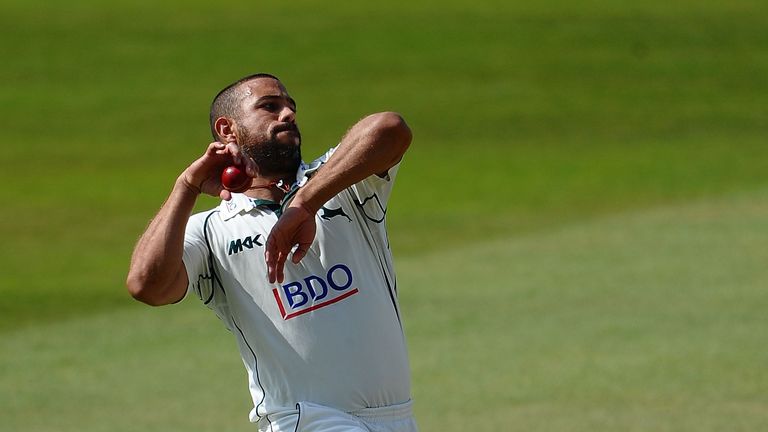 He also retires as the leading first-class wicket-taker in Auckland's history with 251. 
Kent's Charlie Shreck, who played with him at Trent Bridge, said: "We're really good friends and he is also probably the best bowler I've ever played with, as well as very skilled standing over a barbecue.
"He has so much passion for the game and one of my abiding memories is, last game of the season against Sussex, we needed to win to finish second in the table, we needed four more wickets, everyone was nervous and we were coasting a little bit out on the field.
"He got us together and absolutely blasted everyone. In doing so, he got so passionate about it that he was continually smashing his cap on his leg, quite hard, but he was so into it that he didn't even know he was doing it.
"I spent many happy years playing with Andre - it's sad that it's come to an end, but to finish as one of the highest first-class wicket takers from New Zealand in the history of the game, it's a great career and a fantastic achievement."
Nottinghamshire stalwart Paul Franks said: "You can't do justice to or underestimate the impact he had on our club," said Franks.
"For me personally, when Andre arrived, both of us were at a crossroads. He had just retired from international cricket with New Zealand and I was at a point where my future place as a senior player at Notts was dependent on me getting better.
"We quickly formed a very close bond and helped each other re-focus on what we needed to do. I'm hugely grateful for that and he was also a wonderful cricketer to share a dressing room with - one of the best, if not the best, fast-medium bowler I've played with."