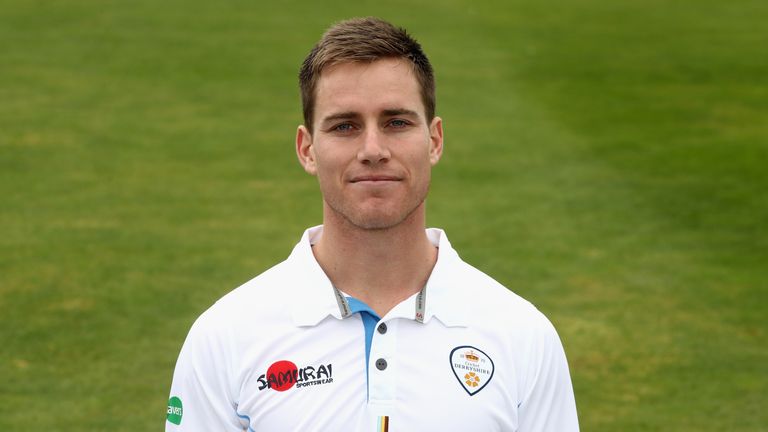 Derbyshire say Luis Reece is "feeling much better" after spending Friday night in hospital.
The all-rounder complained of breathlessness during day one of his side's Championship game against Northamptonshire and was taken to Kettering General Hospital.
Doctors admitted him overnight for observation, and there was a positive bulletin on Saturday morning.
A Derbyshire statement read: "Luis Reece was taken to Kettering General Hospital on Friday afternoon after complaining of breathing difficulties and feeling unwell.
"He spent the night under observation in hospital as a precaution and he is feeling much better in himself.
"He remains in hospital and a further statement will be issued later."