England will win second Test against New Zealand, says Dominic Cork
Dominic Cork looks at Australia's rift and says New Zealand should find it hard to live with England.
By Dominic Cork
Last Updated: 13/03/13 12:44pm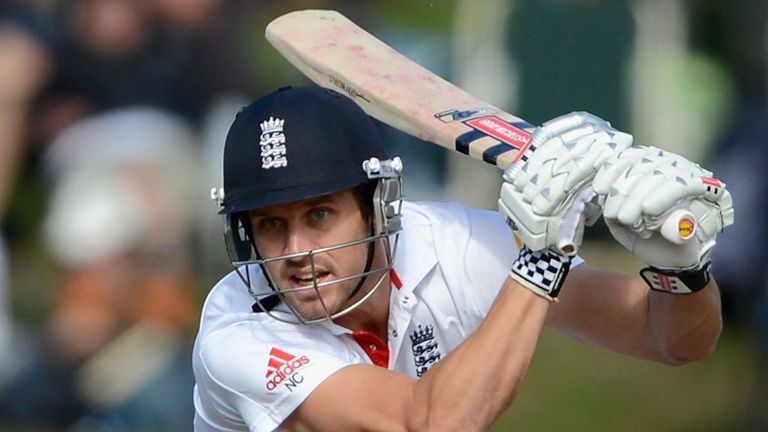 England know what it's like to have the eyes of every other Test nation on them after last year's Kevin Pietersen saga, but now it is Australia's team unity that is under scrutiny.
I've read plenty of quotes condemning the decision to drop four players Shane Watson, Mitchell Johnson, James Pattinson and Usman Khawaja for failing to make a presentation on how the team could improve on their second Test performance and - like Allan Border and Mark Waugh - I fail to see the logic.
In some ways it's quite pathetic that an international side has punished four players in this way for not emailing the coach. It's so mundane.
While I understand that a team is all about everybody pulling together, I don't think it's down to the players to make decisions on how the team goes forward.
Surely the management could have sat down with the players and said 'look, you are out of order here - we need to sort it out,' and not let the world know?
It doesn't matter now how many players come out and say 'I agree with the decision'. As a former player I know there will be deep rifts in that dressing room now for a while.
To be honest it sounds like there's a power-struggle going on, with the captain and coach trying to stick together and lay down the rules. But sometimes you can go a little bit too far.
Context
England had some problems of their own when New Zealand rolled them over for 167 in the first Test in Dunedin but you have to remember that the entire first day was washed out so they ended up batting first on a pitch that was under covers for a whole day.
That makes a massive difference to a Test surface so I wasn't surprised to see England struggle. New Zealand would have found it equally tough if they'd batted first.
Nevertheless, Andy Flower has had to defend England's preparations. Some people seem to think that England struggled because there was too much of a 'holiday' atmosphere when the team were in Queenstown, but I don't buy that.
Flower has a track record of preparing this team very well and this series is no different. As you can see from Australia's current problems, winning a Test series in India is no easy task but this England team went and did exactly that.
The most pleasing aspect to come out of that first innings collapse was that the players realised it wasn't good enough and stuck together to pull off a fantastic draw, because another team might have accepted all too easily that there was no way back from such a poor start.
England have only won the opening Test once in their last 14 away Test series - so the problem of getting off to a slow start hasn't only just raised its head, it has been going on for a while.
But I hope that in Wellington, and then in Auckland, they'll dominate New Zealand and add to the success that they've enjoyed in recent years. Yes, the first innings in Dunedin wasn't good enough, but you have to take conditions into account and put everything into a wider context.
Proud
No-one will be more determined to push on than Nick Compton, who followed up his first innings duck with his maiden Test century.
Compton's a determined, level-headed guy and now that he's in the Test team he'll work and work and work to nail that place down.
I was really pleased Alastair Cook backed him 100 per cent before the first Test because there were a lot of calls for Joe Root to open the innings but I think Compton's the right man for that spot.
I watched him bat a lot last season while reporting for Sky Sports News and having played against him too, I can honestly say that technically Compton improved more than any other player throughout the year.
Although he missed out on the chance to become the first batsman to score 1,000 first-class runs before the end of May since Graeme Hick in 1988, he was nevertheless overjoyed by the way he'd started the season.
I interviewed his father Richard and you could see how proud he was - and he was understandably emotional too when Nick reached three figures in Dunedin.
I fully expect England to name an unchanged side in Wellington - providing Kevin Pietersen's knee is ok - because I think the selectors have struck a nice balance with the side.
You are always going to miss someone of Graeme Swann's ability but I think England can go on and win this series.