World Cup controversies: Protests and Pedalos - Zimbabwe's stand and Freddie's fall...
Shane Warne's ban and the tragic death of Bob Woolmer also feature
Last Updated: 06/02/15 11:41am
This year's World Cup will hopefully have it's fair share of spectacular moments, but there is likely to be some controversy too. Here are some of the more controversial moments from recent tournaments...
SOUTH AFRICA SUFFER RAIN HEARTBREAK (1992)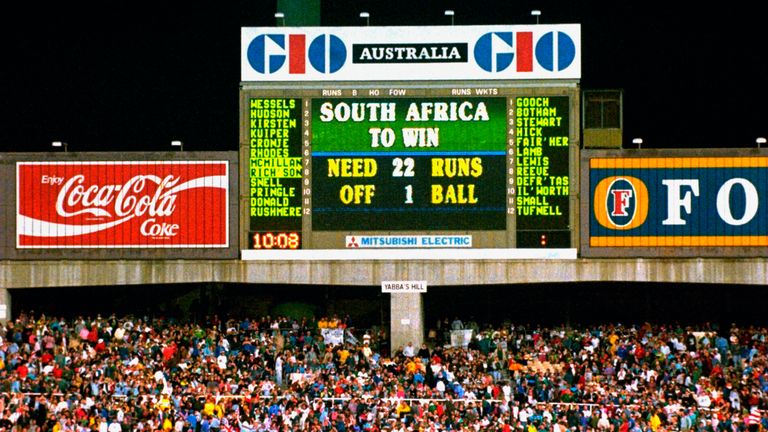 (England v South Africa, semi-final, Sydney Cricket Ground)
South Africa's World Cup debut ended in farce when they were knocked out at the semi-final stage after a rain delay late in the game against England. The Proteas had needed a difficult but achievable 22 from 13 balls with four wickets in hand when the rain came. When it disappeared, the ICC's 'highest overs scoring' rule calculated a revised target of 22 from one ball.
SRI LANKA MATCHES FORFEITED (1996)
(Sri Lanka v Australia & Sri Lanka v West Indies, group matches, Premadasa Stadium, Colombo)
Australia and West Indies opted to forfeit their group games against Sri Lanka on the island due to security fears following the Central Bank bombing by the Tamil Tigers earlier that year. Sri Lanka were awarded the points from both games and after topping their group went on to beat Australia by seven wickets in the final in Lahore.
SUSPICIONS OF MATCHFIXING (1999)
(Bangladesh v Pakistan, group match, Northampton; India v Pakistan, Super Six; Australia v Pakistan, final, Lord's)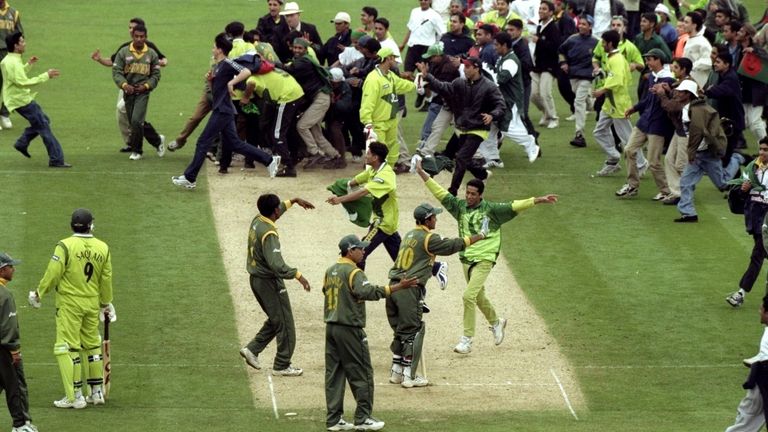 Questions regarding the validity of some of the results clouded the tournament - the final in particular raising some eyebrows as Australia won a hugely one-sided affair, thrashing Pakistan by eight wickets. South African cricket chief Ali Bacher later claimed that India and Bangladesh's wins over Pakistan earlier in the tournament were fixed.
WARNE FAILS DRUGS TEST (2003)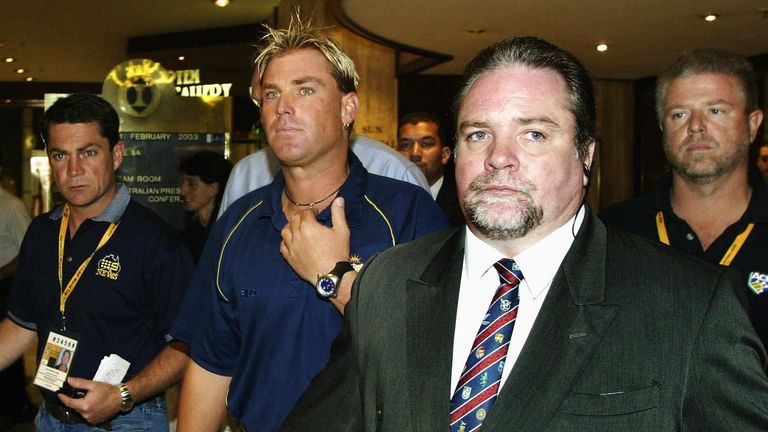 (pre-World Cup, South Africa)
Legendary Australian spinner Shane Warne was sent home a day before the tournament after it was revealed he had failed a drug test in the lead-up to the competition. Warne pleaded his innocence, however, and claimed he had only taken a pill to help reduce his weight on the advice of his mother.
ZIMBABWE PROTEST (2003)
(Zimbabwe v Namibia, group match, Harare Sports Club, Zimbabwe)
Zimbabwe skipper Andy Flower and Henry Olonga wore black armbands in their side's opening match on home soil in protest of Robert Mugabe's presidency, later describing the act as 'mourning the death of democracy in Zimbabwe'. After some political pressure, England opted not to play against Zimbabwe in Harare, citing security fears while New Zealand also chose not to travel to Kenya on the same grounds. England's decision proved costly as they failed to progress to the Super Six stage.
FREDDIE'S 'FREDALO' (2007)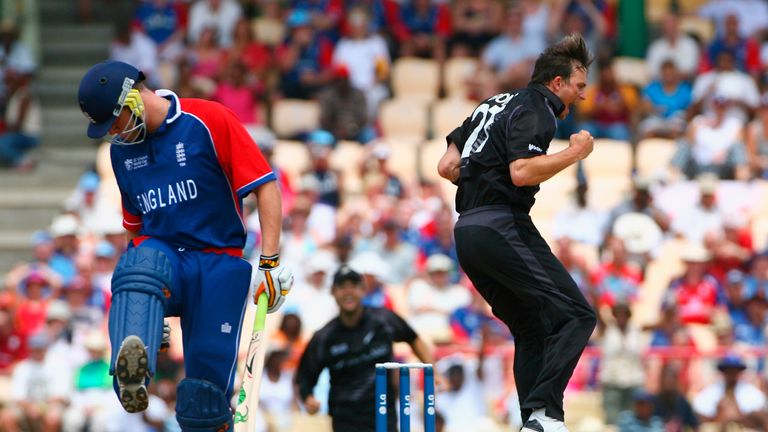 (post-England v New Zealand, group match, Beausejour Stadium, Saint Lucia)
Andrew Flintoff was stripped of the England vice-captaincy and banned for one game after he was caught commandeering a pedalo following a late-night drinking session in St Lucia. Reports suggested Flintoff had to be saved after he fell off the craft and got into difficulties in the water after England's defeat to New Zealand, though that has been denied. Five other players were also fined for drinking on the same night with James Anderson, Liam Plunkett, Jon Lewis, Ian Bell and Paul Nixon all sanctioned.
DEATH OF BOB WOOLMER (2007)
(post-Pakistan v Ireland, group match, Sabina Park, Jamaica)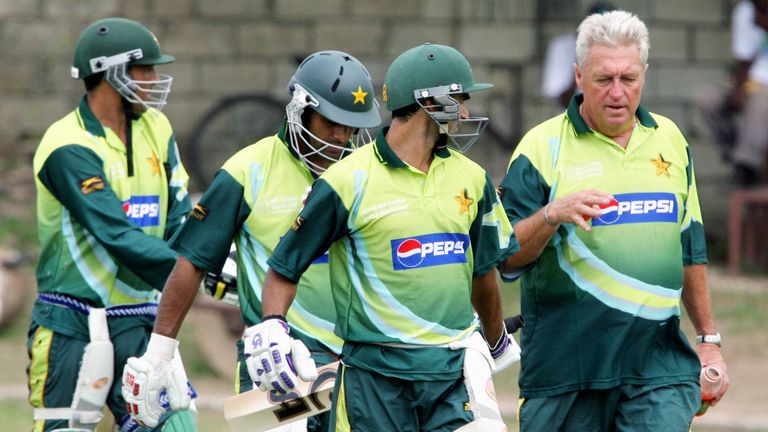 The death of Pakistan coach Bob Woolmer following his side's defeat to minnows Ireland left a permanent cloud over the Caribbean's first World Cup. Woolmer was found dead in his hotel room in Jamaica the day after the match. While local authorities declared they were opening a murder case, a jury later decided there was insufficient evidence of either a criminal act or natural causes.
BELL'S REPRIEVE (2011)
(India v England, group game, M Chinnaswamy Stadium, Bangalore)
The Umpire Decision Review System came under scrutiny when a little-known '2.5-metre rule' was applied in the dismissal of Ian Bell lbw during the group game between England and India. Bell was given out initially, and although the ball was shown to be clipping the stumps on review, he was allowed to continue due to being over 2.5 metres from his stumps. The rules were subsequently revised, but that was also criticised, with Sri Lankan captain, Kumar Sangakkara, saying the ruling should not have been changed while the tournament was in progress.
You can watch every match of the 2015 ICC World Cup live on our dedicated channel Sky Sports World Cup, starting with New Zealand against Sri Lanka from 10pm on Friday 13 February.
Before then don't miss our World Cup Preview Show, with Nasser Hussain and Michael Vaughan, from 8pm on Friday on the same channel.