Cricket World Cup 2015: Star names to shine or bow out in style... here's five players sure to make an impact
From Virat Kohli to Kumar Sangakkara - keep an eye out for these five
Last Updated: 10/02/15 10:57pm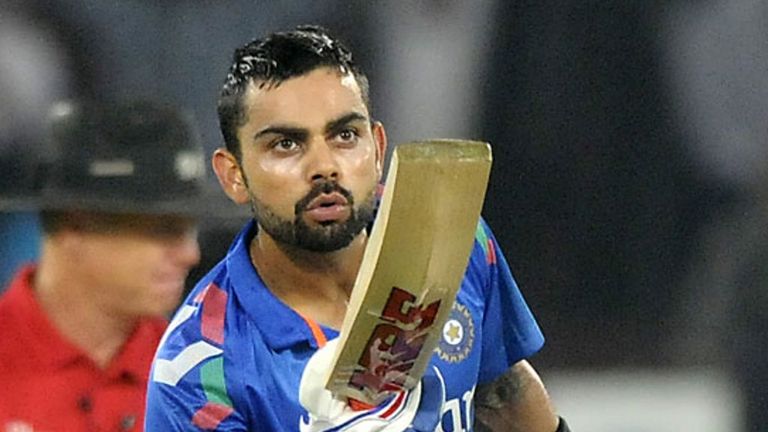 Virat Kohli (India)
KOHLI'S ODI STATS
Innings: 142
Runs: 6232
Avge: 51.50
HS: 183
Hundreds: 21
Fifties: 33
S/R: 90.17
Although currenlty struggling for form, how can you not include him? Kohli has 21 hundreds in ODI cricket – already tied for fifth all-time and joint-top with Chris Gayle among active players. Kohli's strength is his coolness under pressure – 14 of his hundreds have come chasing, with all but one resulting in an India victory. And to give his incredible stats even greater context, Sachin Tendulkar had only 11 hundreds and averaged just a shade over 40 after the same number of games. It might be him carried off the field by his teammates after this year's final, four years on from doing the same with Sachin.
David Warner (Australia)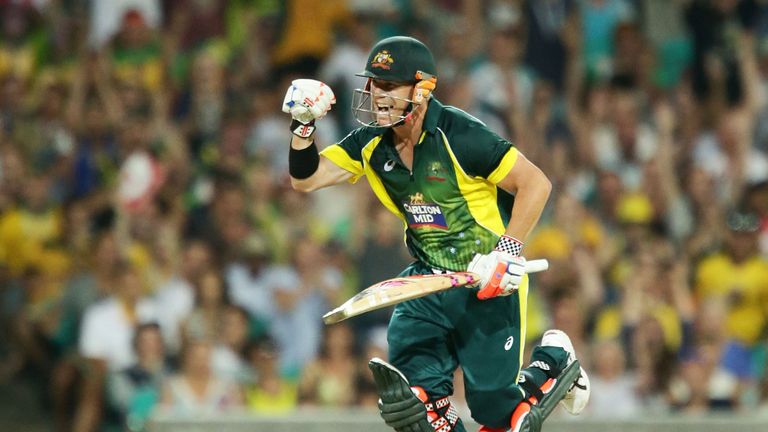 Australian World Cup wins of the past have been built on explosive left-handed openers. Adam Gilchrist was present for three of them, Matthew Hayden for two. And while their triumph in 1987 featured none, a lot was owed to another lefty lower down the order, a certain Allan Border. Warner has his chance to stamp his authority on this tournament, much like those three. He is in sensational form – with seven of his 12 Test hundreds coming since the start of 2014. But given ODI cricket is his stronger suit, his stats in the shorter form are disappointing thus far, with an average of 32.73 and only three hundreds. But his third came against England in Sydney last month and shows he's peaking at the perfect time.
Dale Steyn (South Africa)
Simply put – the best bowler currently in world cricket. But aged 31, this World Cup might be his last, certainly the last chance to see him at his best. Steyn missed out in the 2007 edition – with only four ODI caps to his name at the time, the tournament in the Caribbean came slightly too soon for him. But in 2011, Steyn took 12 wickets at an average of 16. That was on dry, flat pitches in the sub-continent, so it's an exciting prospect to think of what he can achieve on the harder, faster pitches of Australia and New Zealand.
Kumar Sangakkara (Sri Lanka)
His farewell World Cup and goodbye to ODI cricket in general. England experienced first-hand just how destructive he can be, watching him make five consecutive scores of fifty plus in their seven-match series over the winter, averaging 75.66. He is the third highest run-scorer in ODI cricket of all time, and is just 12 runs short of overtaking Ricky Ponting on his own in third. Sri Lanka have been the nearly men of the past two World Cups, runners-up in both. If the script writers are paying any attention, Sangakkara – and his long-standing team-mate Mahela Jayawardene, who is also on the way out – will have a big say in changing that.
Shahid Afridi (Pakistan)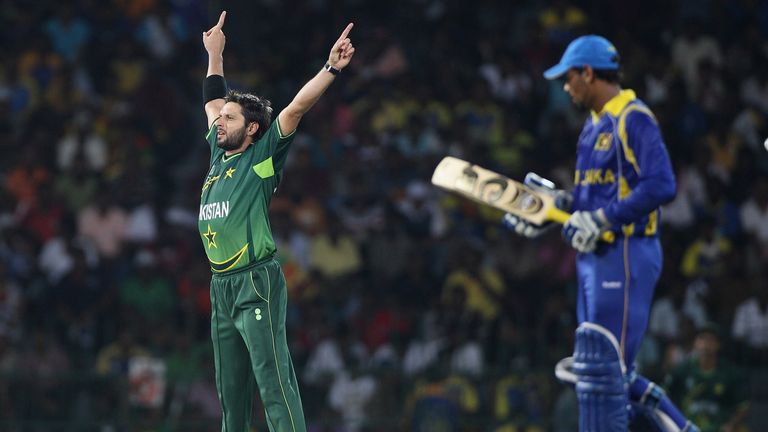 The enigmatic all-rounder has also announced he is to retire from ODI cricket following the World Cup. Afridi's just as capable of bowing out with six consecutive ducks in the group stages as hundreds. But his form is good, even if his side's isn't. Pakistan have lost two straight series to New Zealand, winning only two of seven and Afridi almost single-handedly won those – he's hit three fifties averaging 40.42, with a stratospheric strike-rate of 173.61. And don't count him out with the ball – he's joint-fifth on the all-time list of wicket-takers in ODI cricket. Eight more scalps in this tournament will move him to third. A tough ask? Maybe, but he took 21 as the joint highest-wicket taker at the World Cup four years ago.
Each and every game of the ICC Cricket World Cup will be shown live on our dedicated channel, Sky Sports World Cup, starting with New Zealand against Sri Lanka from 10pm on Friday, 13 February.
Before then don't miss our World Cup Preview Show, with Nasser Hussain and Michael Vaughan, from 8pm on Friday on the same channel.