Paul Farbrace praises Alex Hales for Headingley innings under pressure
By Andy Charles
Last Updated: 23/05/16 9:10am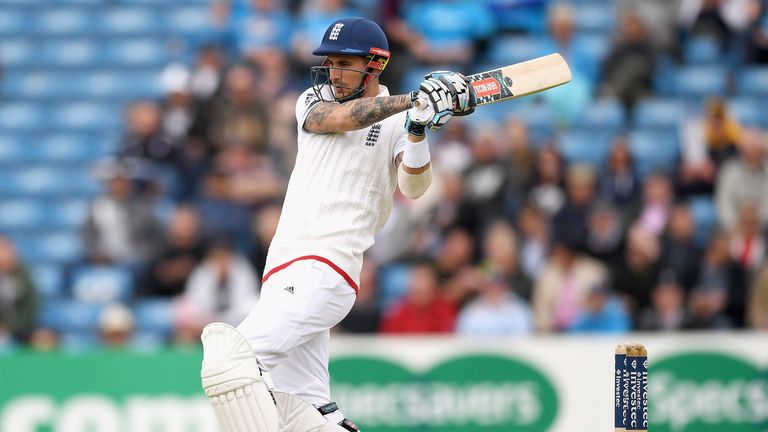 Paul Farbrace hopes people do not ignore Alex Hales' part in England's win over Sri Lanka in the first Test at Headingley.
Hales' important innings of 86 allowed England the chance to reach 298 all out, but the majority of the headlines went to century-maker Jonny Bairstow and James Anderson, who claimed 10 wickets as Sri Lanka were bowled out cheaply in both their batting efforts.
The Nottinghamshire opener's position had been in question after early struggles since coming into the Test team but he impressed assistant coach Farbrace in the first five-day game of England's busy summer.
"This innings will convince him he can play Test cricket," said Farbrace. "It's a shame he didn't get a hundred. But in the situation, 86 runs on that surface was a fantastic innings.
"There were a lot of people talking about his technique - 'Can he play Test cricket? Is he just a one-day player?' The big thing for him is [to feel] he can play Test cricket.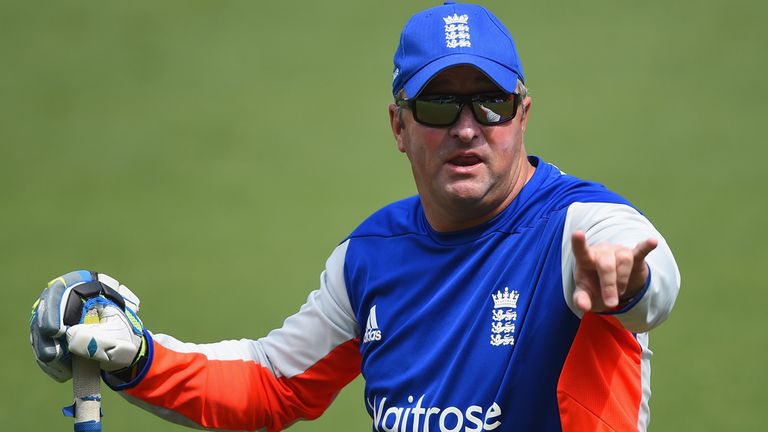 "There was an awful lot of talk from him about leaving the ball. He was determined to not get caught-behind, caught at slip, and know where his off stump was.
"I think that took him away from his strength, which is through the off side.
"His off side is a big scoring area - and if you take out one side of the field in Test cricket, when you don't get as many bad balls, you are making it hard for yourself to score runs.
"The idea of standing up and being more positive and looking to score through the off side made him look a lot better in this game."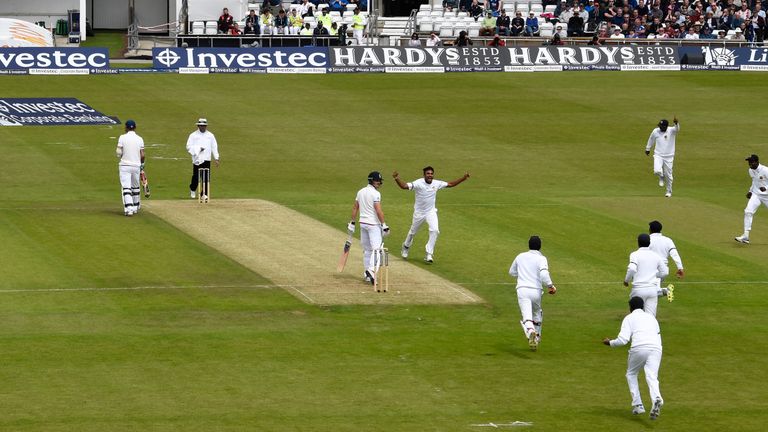 Question marks remain over No 3 Nick Compton, though, after the Middlesex batsman failed to score in his only innings at Headingley.
But Farbrace is sure Compton has the quality to come through a tough phase and says he has to get back to playing to his strengths as soon as possible.
"I have read all the stuff about [Compton's] intense personality, but I have yet to meet a batsman at the top level who is not intense about the way they prepare." Farbrace added.
"He is not a difficult bloke. He is an easy bloke to work with and he is passionate about scoring runs - and he has everything you need from a top-quality batter.
"What [we say to] players in red or white-ball cricket is 'play your game'. Don't get picked to play for England and change the way you play.
"There is no pressure from us to put his foot down and start whacking it. We [just] want him to score runs - that is why he is in the side."