Alastair Cook on his England future, 'brilliant' Stuart Broad and series defeat to New Zealand
"There always seems to be speculation about my future. But I don't know how many more times I have to say it, I still want to play Test cricket"
By Alastair Cook
Last Updated: 10/04/18 11:40am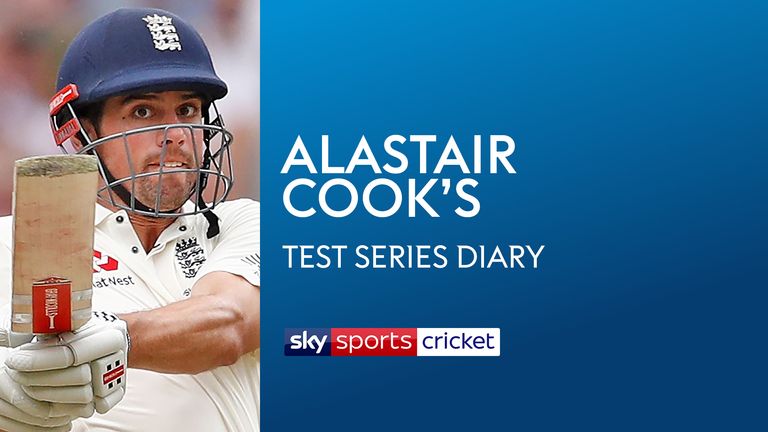 In his latest Sky Sports column, Alastair Cook speaks out on his England future, praises "brilliant" Stuart Broad and reflects on the Test series defeat to New Zealand...
There always seems to be speculation about my future. But I don't know how many more times I have to say it, I still want to play Test cricket.
Two bad Test matches doesn't change that.
It was obviously frustrating not to take 10 wickets on the last day in Christchurch and come away with a series draw.
When you get two in the first two balls, you think it's going to be your day. You're always looking for that kind of 'bang, bang' at some stage, so to get it so early was amazing.
Stuart Broad bowled brilliantly. All series. From slip, you could hear that he was hitting Jonny's gloves really hard.
He had questions being asked of him after the Ashes, but, he's gone away and worked hard out of the spotlight to get things better in his mind and technique. Full credit to him.
There are going to be days and months where things don't go your way, and it's easy to slip into bad habits. But, you don't spend over 10 years playing international cricket, like Broad has, without having that drive and determination.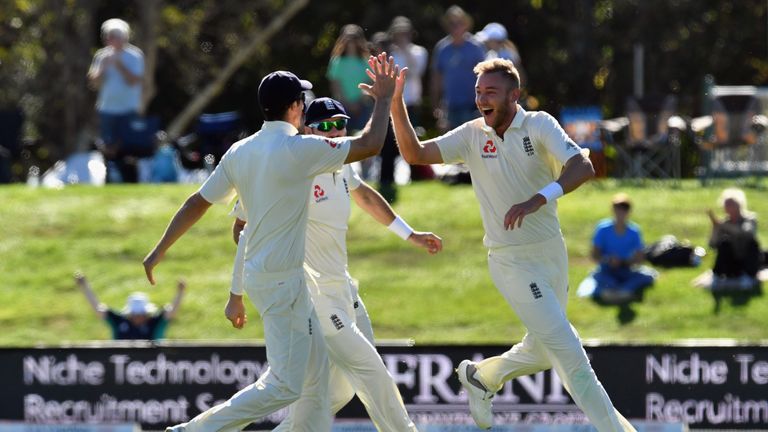 I'm equally determined. It's obviously not nice when you don't contribute to two Test matches, it never sits easy with you.
Trent Boult got me out four times. He is just one of those bowlers who seems to have the wood over me, a bit like Morne Morkel. It is just one of those things.
Tim Southee, for example, has bowled in 11 Test matches against me and never got me out, yet his record is almost identical to Boult's.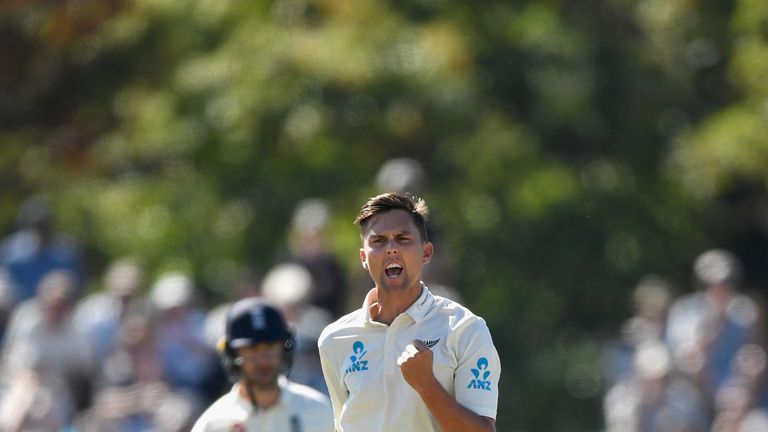 I head back home now and spend a couple of weeks with the family. It is a fairly relentless schedule, so you need to enjoy a bit of time off, and then I come back for Essex on 27th April, Hampshire away.
Hopefully we can have a good start to the season and I can get some runs under my belt before the Pakistan Test series at the start of the summer.
They too will pose a left-arm threat but last time we played them, I had a good series and I've got a good record generally against them.
Although we didn't get the result we wanted in Christchurch, it was a good week for our development as a team moving forward. There seemed to be a lot of purpose about us, and we need to now take that through to the summer.
We certainly looked like we had a few more options in the team. Jack Leach came in and did a really good job on debut. He looked comfortable in the environment.
Also, I thought James Vince played incredibly well for that 70-odd in the second innings, making batting look ridiculously easy. The amount of talent that guy has, he certainly seems worth persevering with.
But, as Trevor Bayliss said, when you do lose games of cricket and don't win a series, there's always questions - as there should be - hanging over people because we've got to strive for a higher standard and get back to winning series.
Having said that, we at least put in a much better performance than Auckland. Apart from probably the first hour and a half in that first Test match, it was a very even series.
It's amazing the fine margins in sport. I've heard quite an interesting stat, that in that first innings in Auckland we made 11 or 12 mistakes and got out eight times to those. New Zealand made 13 mistakes in the first hour and a half but lost only one wicket.
It's similar to when we bowled Australia out for 60 at Trent Bridge in the 2015 Ashes - I think they only played and missed at two balls, everything else they nicked.
Meanwhile, nothing was sticking in the final hour of this Test. We threw everything at Ish Sodhi and Neil Wagner, and they were hopping around like a cat on a hot tin roof. But they earned their right to get a little bit of luck.
On another day, those nicks, those edges we managed to find would've looped to hand. (I had hoped I was past the days of spending 70 overs at short-leg or silly point in my career, but obviously not!)
Up until tea, we took wickets at a pretty constant rate and gave ourselves a really good chance. But, the pitch definitely lost a little bit of that nip late on. The second new ball didn't do as much.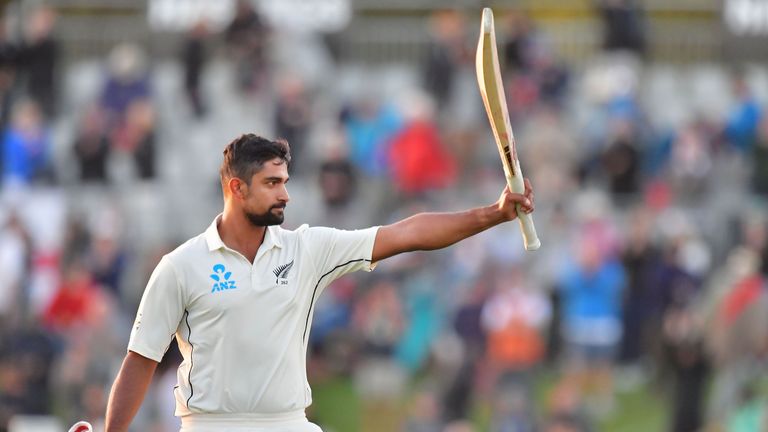 I still thought we were well in the game, right up until probably the last 10 overs - it had that feel of a Test where anything could happen right up until the end.
Even when Wagner got out to what proved to be the last ball - if there had been another six minutes of light, you just never know. Get another 'bang, bang' and it would have gone right down to the wire.
But, you've got to give New Zealand a lot of credit for hanging in there. Sometimes in sport it's just not meant to be.
Comment below to get involved in the debate, but please adhere to our House Rules. If you wish to report any comment, simply click on the down arrow next to the offending comment and click 'Report'.