England first Test squad versus Pakistan: Bob Willis and Rob Key make their picks
Who should open with Cook? Should James Vince play? Who is England's spinner?
Last Updated: 19/05/18 4:48pm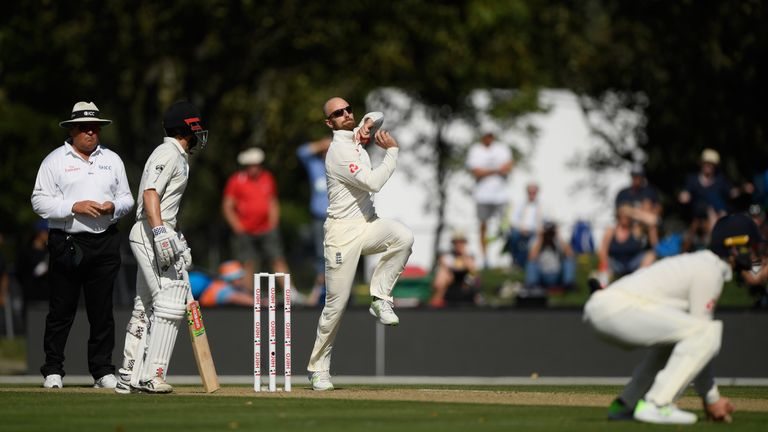 England are set to name their first Test squad of the 2018 summer on Tuesday - but who is in contention to play Pakistan in the Lord's Test starting on May 24?
After a winless winter that saw England suffer a 4-0 Ashes drubbing in Australia and then go down 1-0 in New Zealand - bowled out for 58 in the first Test - there are plenty of question marks over certain players and positions to play for.
So, we have turned to Sky Sports Cricket experts David Lloyd, Bob Willis and Rob Key to help sort through the options and pick their preferred squads to take on Pakistan...
David Lloyd's England squad
Cook, Gubbins, Vince, Root (c), Malan, Stokes, Bairstow (wkt), Woakes, Broad, Leach, Anderson
12th man: Livingstone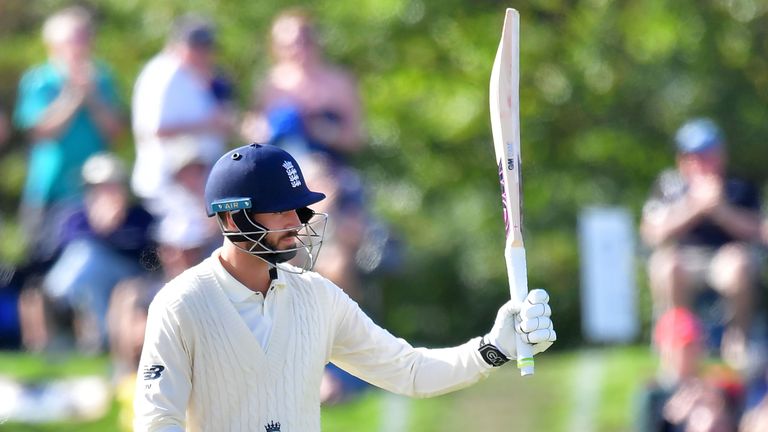 Staying put
There's nobody knocking the door down, so I don't expect too many changes; England are looking to pick a settled team. As such, I'm keeping James Vince in at No 3 - I'm really stubborn about him; I think he is a damn good player. I haven't got a leg to stand on when people say he keeps getting out the same way but he looks a classy, composed player up till then. Another way they could go is to move Jonny Bairstow up the order to No 5 - I think that's what they're looking at long-term - drop Vince and bring in Liam Livingstone or Moeen Ali at No 7. It wouldn't be the way I go, but I would have Livingstone in the squad as 12th man.
Changes
Nick Gubbins has an excellent chance of playing. I'd be keen to take a look at him, in place of Mark Stoneman. Also, Chris Woakes comes back in for me, in place of Mark Wood. Horses for courses; Woakes has a really good record in England, and he gives me another batting option.
Keep an eye on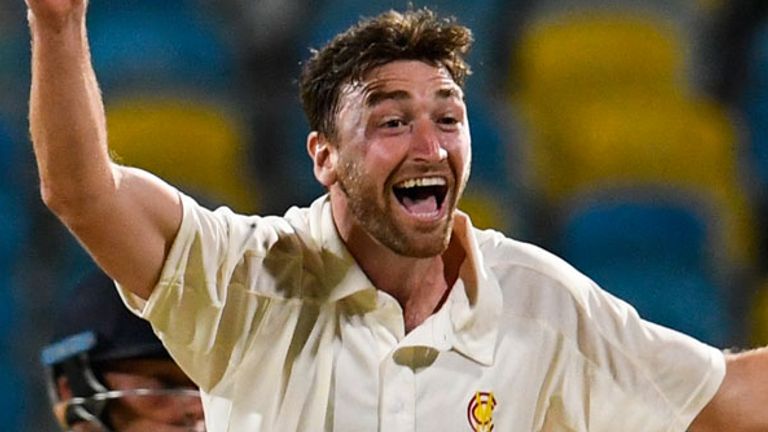 These guys, who have never played before, will play Test cricket at some point this summer. Liam Livingstone - he's in my squad, but he's still to make his debut. There's also Joe Clarke, the talented young batsman from Worcestershire, Olly Stone, the fast bowler at Warwickshire, and my real long shot is Northamptonshire's Richard Gleeson. He is 30 years old, but has no mileage on the clock! You'd think he'd have thousands of overs under his belt, but he hasn't; in cricketing terms he's only 25. A big, strapping, strong, fit bowler - every time I've watched him he is clocking 90 miles per hour plus.
Bob Willis' England squad
Cook, Stoneman, Root (c), Malan, Bairstow (wkt), Stokes, Livingstone, Wood, Broad, Leach, Anderson
12th man: Woakes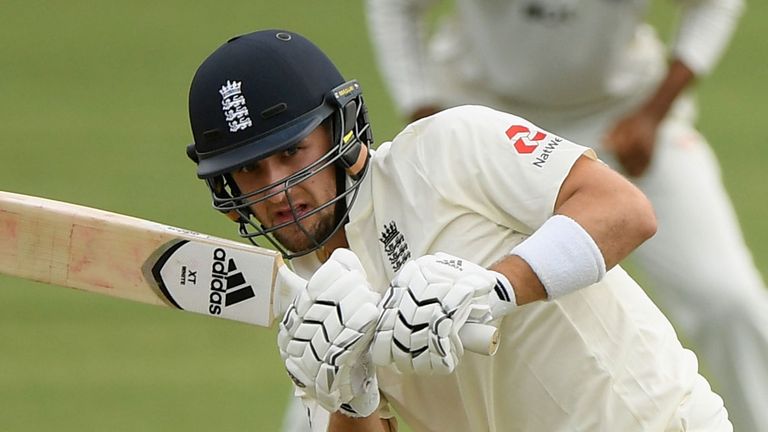 Staying put
Some people want Alastair Cook out, but as I always say; we can't find a partner for him, let alone dropping him and finding two openers. There will be people wanting to write Stuart Broad and James Anderson off too, like Cook, but until you've got proven, regularly successful replacements ready, these two are untouchable, particularly in English conditions. I'm sticking with Jack Leach as my spinner and Mark Wood - if he's fit, and can stay fit - should play. Can he bowl at 90 plus miles per hour and give the bowling attack a different dimension?
Changes
I want Joe Root batting at No 3 - I always believe that's where the best player in the side should bat - and I would have Liam Livingstone come in as a specialist batsman at No 7; I'm frustrated, as many people are, by James Vince. I'm very surprised he's been given so many opportunities and he would not be part of my line-up. I also don't think Chris Woakes and Moeen Ali did enough over the winter to warrant immediate recalls. There was such a sameness about Woakes, Craig Overton and Tom Curran in the bowling attack.
Keep an eye on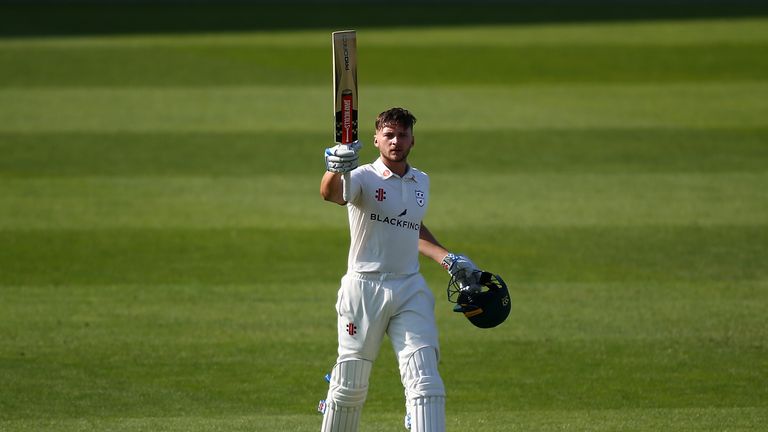 Haseeb Hameed would have been in my side - temperament-wise when he came into the side in India, he looked like he'd be England's opener for the next 10 years - but he has had another struggle at the start of the season. I think Joe Clarke is probably the form horse of the batting reserves, but the problem is it's an opener England need most, and there aren't many crying out to be selected. There is also a lobby for Ben Foakes, and less so these days for Jos Buttler.
Toby Roland-Jones would have been in the mix, if not injured, after such a promising start in the side last summer, while probably the most successful seamer over the last couple of years has been Jamie Porter at Essex, but he can't really compare to Broad and Anderson. Jake Ball has had a nice start to the summer with Nottinghamshire, but again he offers something very similar to the current attack, and he looked extremely ordinary in the one Test he played in Brisbane over the winter.
Rob Key's England squad
Cook, Gubbins, Root (c), Malan, Bairstow, Stokes, Buttler (wkt), Woakes, Broad, Leach, Anderson
12th man: Wood/ Stone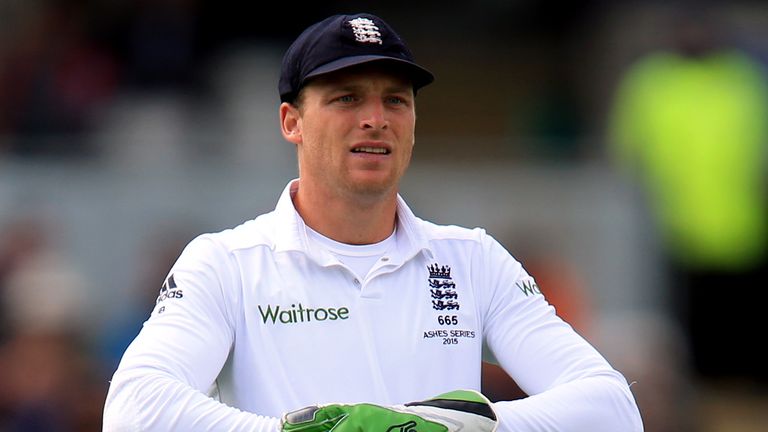 Staying put
I don't really mind where Joe Root bats but I've slotted him in at No 3 to break up the left-handers, as I've got Dawid Malan at No 4 - anyone that can play like he did in Australia is nailed on for the summer. I think Jack Leach did enough on debut in New Zealand to deserve another go, and I'm trying to pick the best pure spinner, rather than someone who can bat and bowl a little bit. Moeen Ali is still a fantastic cricketer, but is just a bit low on confidence right now. He needs to find some form before coming back.
Changes
I was close to keeping Mark Stoneman, giving him a couple of Tests to save his England career as no-one is really battering down the door for that spot; Rory Burns - his opening partner at Surrey - has got runs, while an older option could be Joe Denly at Kent, who is batting just about as well as anyone in the country at the moment. But, I think Nick Gubbins is deserving of a go - he hit two hundreds in the North v South series and has started the summer well, with a ton and a 99 in among his first three innings for Middlesex.
It's hard on James Vince, but I've had to drop him for the balance and make-up of the team because I want to move Jonny Bairstow up the order - by doing that you have a better spine of the team. He doesn't keep the gloves though; nothing against Ben Foakes, but I've been pushing for about two years now for Jos Buttler to get back into the Test team. He doesn't play much red-ball cricket, but I think he wants to - I interviewed him after an IPL game and asked him "Do you want to play Test cricket still?" Straight away he said yes. He's too good a player to keep leaving out. Chris Woakes comes back in for Mark Wood. English conditions and the extra bit of batting at No 8 are what really tip the scales in his favour.
Keep an eye on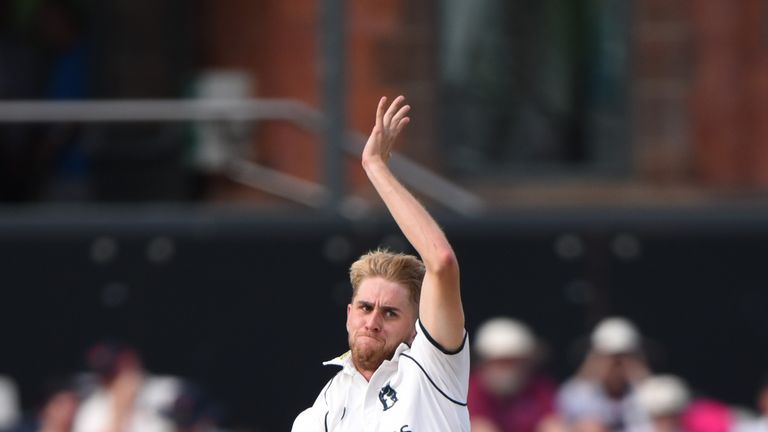 England need to find some Test match batsmen, and young batsmen - that's the real mission for this summer. It can be guys that maybe haven't got the greatest record in first-class cricket, but that you see something in them that means that they're going to have good Test careers. Sam Northeast would probably have featured in this squad, but he's now got a broken finger and is out for eight weeks. I also like young Ollie Pope at Surrey, Dan Lawrence at Essex and I'm still a fan of Ben Duckett, but he's not scoring runs at the moment with Northamptonshire.
I don't think he's fit, but I like the look of Olly Stone. I want him and Wood as pace options in the squad. You could go horses for courses - you might bring in a Wood or a Stone on a hard bouncy surface, but in early-season conditions Woakes probably gets the edge. There's Jamie Porter at Essex too, who could be a like for like for Jimmy Anderson.