Dominic Cork on England's struggles, Windies pace bowlers and India's ODI dominance
Last Updated: 30/01/19 3:28pm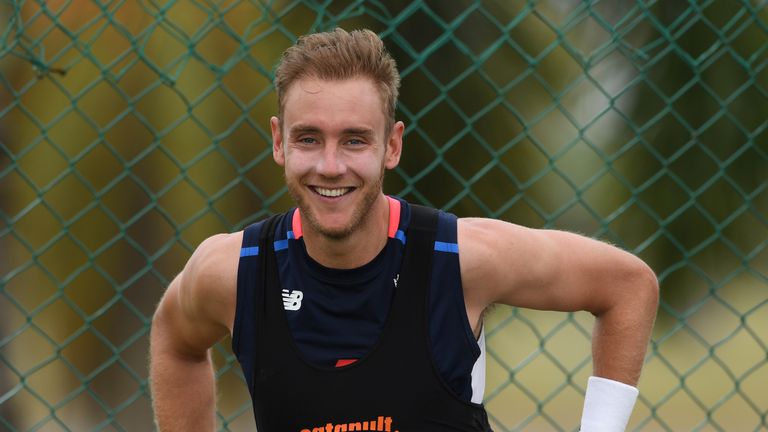 Will England make changes in Antigua? How good are Windies pace attack? Are India destined to win the World Cup? Dominic Cork answers these questions and more...
Following a heavy defeat in the first Test against Windies, what changes do you think England will look to make their team in Antigua?
England need to look at bringing Stuart Broad back into the attack, for me he has to play. I think when you're going in with the bowlers that they had there was a lot of pressure on Sam Curran, who has only just started his international career.
I read that Trevor Bayliss was worried about Keaton Jennings but very rarely do you see an England side make changes straight away after a loss, so I do not see there being too many changes in the batting.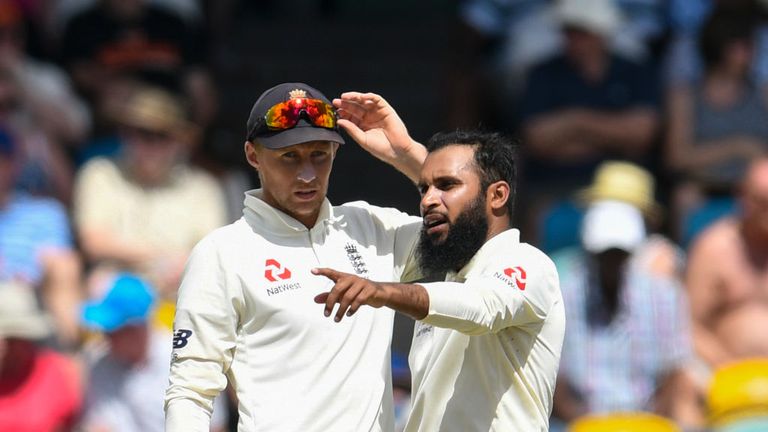 Not having looked at the surface, for me it would a straight swap of Broad for Adil Rashid. We rarely play two spinners in the West Indies so that would be the one change I would make.
It's simple as a captain and a coach you would look at this 11 plus maybe one change and say they have got to get us back in this series and that's the way I think they will go.
What do England's batsmen have to do to get the team back into the series?
300 runs in the first innings is a bare minimum for England and they have to be thinking of 400-450. As players, you've always got to remember how you got yourself into the team.
Of course, it will always be in your mind when you have been bowled out for 77 but they are a talented group of guys. They do have a lot of all-rounders at the moment and haven't got the out-and-out batting they had a few years ago.
When you look at Ben Stokes, Moeen Ali, Jos Buttler and Jonny Bairstow - even though he is up at No 3 now - they have got a lot of very good all-rounders but you have to make sure they live by how they have done previously - that is playing aggressively.
Stokes and Buttler have to go out there and dominate. They aren't a Michael Atherton, who will go out there and bat for six hours, they are more of individuals who want to get on with the game and that's what they have to do.
Of course, remember Barbados but also it's a game of cricket, it's gone, it is about turning up and doing well on that day and I think this team is capable of making 400-450.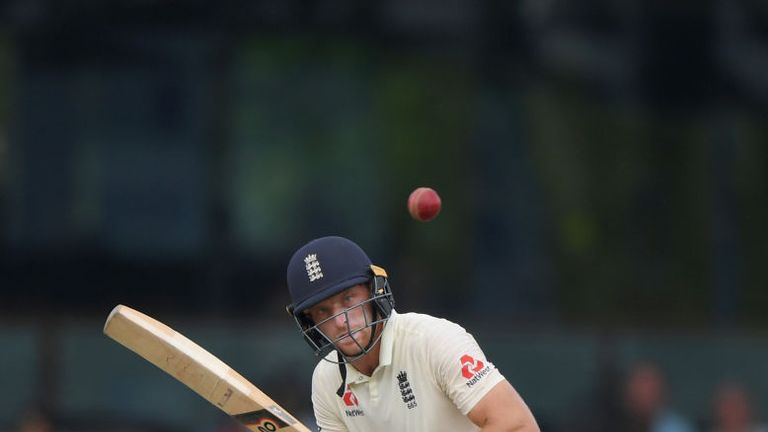 It has been on the cards for a while that they would make a low score, we've seen that middle order get them out of trouble quite a bit because they've lost early wickets.
The batting line-up frightens a lot of international attacks around the world, they need to remember that and go out there and play with freedom.
How impressed have you been with Windies' pace attack?
Kemar Roach has always had the ability to take wickets and he bowls well at left-handers because of the position of his wrist.
He has always been a bowler that bowls in those challenging areas that you are not sure whether you have to get back or stay forward.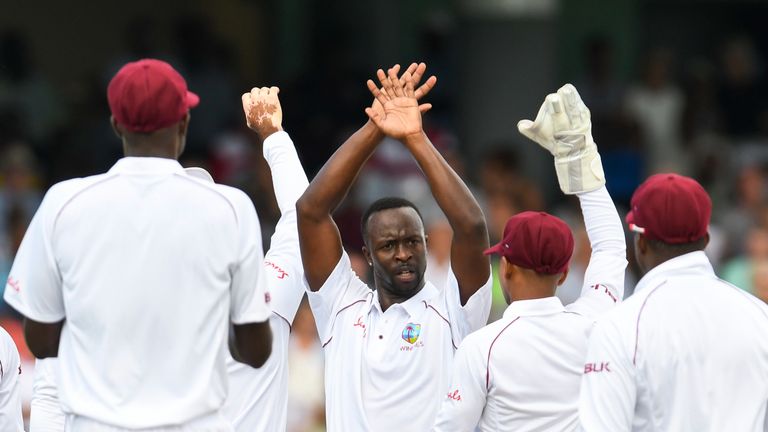 He has been around for a long time and he is reaping the rewards of hard work, determination but also the ability to challenge right and left-handed batsmen.
He is one of three great pace bowlers the Windies have, as I also think with Shannon Gabriel and Alzarri Joesph they have got a very good attack.
The draws for the men's and women's T20 World Cup, what do you expect for both England teams?
With the T20 World Cup being such a short competition, you are always going to up against some very good sides.
India are so strong because of the Indian Premier League, it is best T20 competition in the world by far. England's men also have South Africa and Afghanistan in their group which will be very difficult.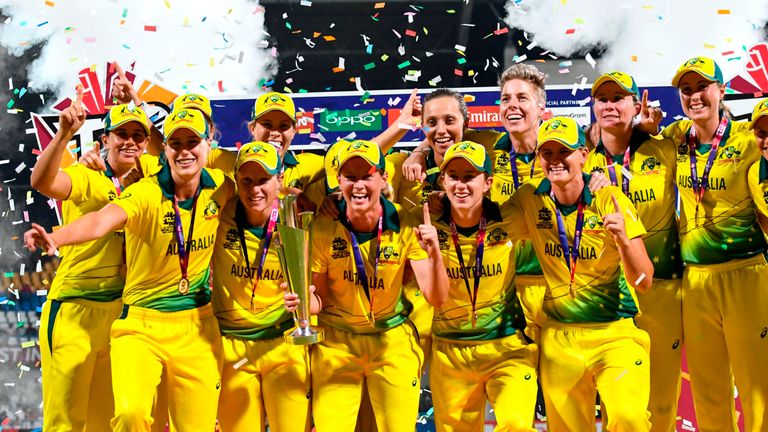 There is a banana skin in their with Afghanistan and of course England will feel they have some good players too. With it being a short competition you need some luck and two or three of your players to be on top form.
It's definitely good the women are playing in February and the men in November. The women's game now can standalone and it is great for the women's international game that it can do that.
When the women's game was growing at times it needed to be helped along. It's got enough now to not need anything around it and it's a nice touch the final is on International Women's Day too.
India have won yet another one-day international series away from home. How much of a threat will they be in the World Cup?
A lot of people are tipping England to win the World Cup and they have played some fantastic cricket since Andrew Strauss made the decision that he wanted to improve standards in 50-over cricket.
But, when you look at the Indian team, every base in an ODI team that is covered all of their players perform.
You look at Rohit Sharma, who struggles in Test cricket, but he is sometimes forgotten as everyone looks at Virat Kohli scoring runs and people forget about how well Sharma plays.
When you look at the line-up, at someone like MS Dhoni, who is still playing well, then their bowling line-up - who excite me because of their pace and ability - and their all-rounders in Pandya, they all perform.
Whatever competition they go into they are a force to be reckoned with because they play such exciting and aggressive cricket and at times make opposition look average which is what they have done in New Zealand.
It has been a competitive ODI series between Pakistan and South Africa. Will either challenge in England during the summer?
South Africa were streets ahead of Pakistan in the Test series but I knew as soon as the ODIs came around, you would see a more even contest.
Whether it is in big competitions or a 50-over series, Pakistan have shown they are good in this format.
They have some good young players coming through, like opener Imam-ul-Haq and bowler Shaneen Shah Afridi. Overall when you look at the two teams going into the World Cup people will perhaps think 'they're good teams but could they win it?'
Of course they could both win it, these two teams have got big match winners and these players excite me.
It's been a great series and I am looking forward to when all of these teams get together for the World Cup because I think we could have one special tournament on our hands.
Watch day one of the second Test between England and Windies live on Sky Sports Cricket from 1.30pm, Thursday, January 31.
Then watch the ICC Cricket World Cup, the Ashes and the Women's Ashes live on Sky Sports Cricket later in 2019!