England Women's cricket and rugby teams visit Downing Street
By Mark Crellin
Last Updated: 30/08/17 10:27am
Theresa May welcomed the England cricket and rugby teams to Downing Street on Tuesday after a fantastic summer for women's sport.
The cricketers secured victory in the Women's World Cup in July, beating India in an epic final at a sold-out Lord's.
Meanwhile, their rugby union counterparts finished as runners-up at the Women's World Cup on Saturday, beaten by New Zealand in a high-quality final in Belfast.
Seamer Anya Shrubsole was the star of the show in the cricket final and told Sky Sports News: "It was just a brilliant tournament to be a part of.
"It finished with two amazing semi finals and a brilliant final, so I don't think the tournament could have gone any better to be honest.
"It really shows how far the women's game has come. Women's sport is moving at such a fast pace in England."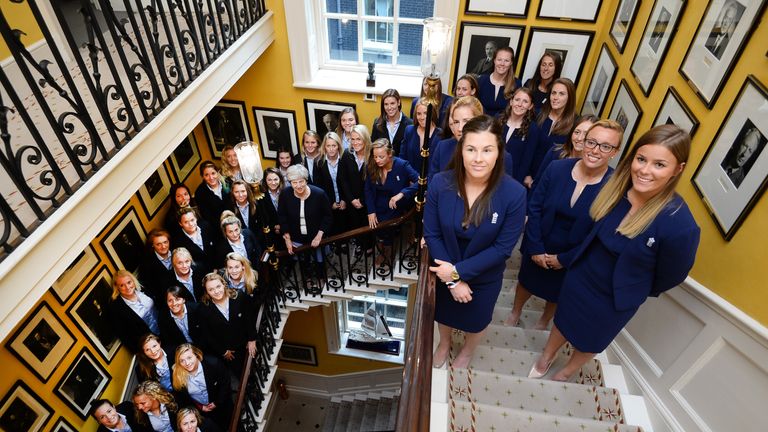 England rugby captain Sarah Hunter concurred, pointing out how much interest there had been in the team's progress at the World Cup.
She said: "If you had asked 18 months ago whether we would be in prime time TV on a Saturday night with 2.6m viewers tuned in, and we'd be playing in front of a capacity crowd, with a majority of England fans over there, we would have said 'are you joking!'
"It is disappointing to have lost but we are immensely proud.
"Seeing and reading some of the messages, hopefully we have inspired the next generation of Red Roses."