Moeen Ali 'not bothered' about facing Australian he alleges called him 'Osama'
Moeen claims in autobiography he was called "Osama" by an Australian player during 2015 Ashes; "We tried to deal with it at the time. It's been investigated, so it's all done now, it's all in the past."
Last Updated: 25/09/18 12:30pm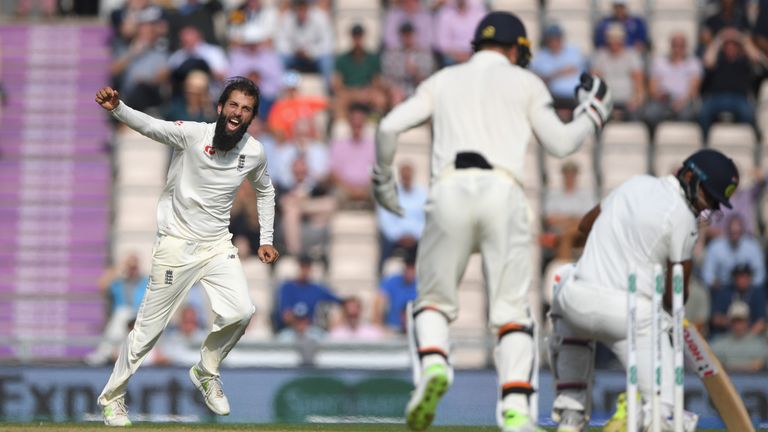 Moeen Ali is not bothered about the possibility next year of coming face to face with the unnamed Australian player he alleges called him "Osama" during a 2015 Ashes Test.
Ali said in his recently-published autobiography that he was racially abused on the field during the series opener in Cardiff.
The slur was seemingly a reference to Islamist militant Osama Bin Laden - although the player in question said he had actually used the phrase 'part-timer', when he was later questioned about the incident by then Australia coach Darren Lehmann.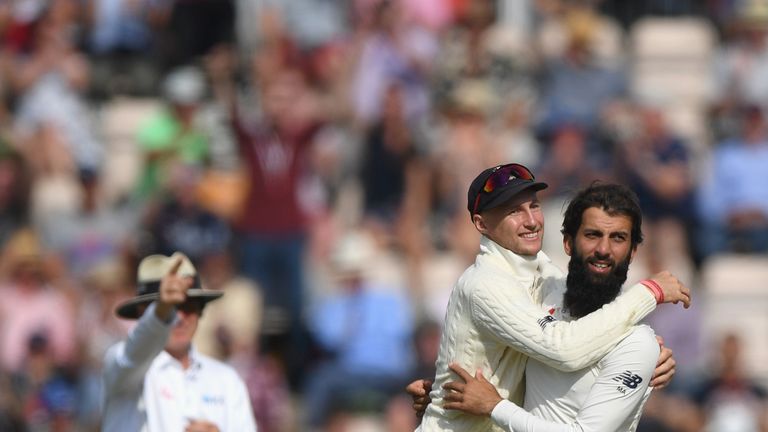 A Cricket Australia investigation prompted by Moeen's claim has closed down after finding no additional evidence.
It is unknown whether the player remains part of Australia's set-up - but all-rounder Ali is a key player in the England squad this summer and could face Australia next year at the World Cup or during the Ashes series.
"I don't know if I'll be in the squad next year! To be honest, I don't think that far ahead," Ali told the BBC.
"If ever I come across him or whoever has the same mindset, then so be it. It doesn't bother me too much."
Moeen divulged in his autobiography that the player denied the claim when they spoke at the conclusion of the series.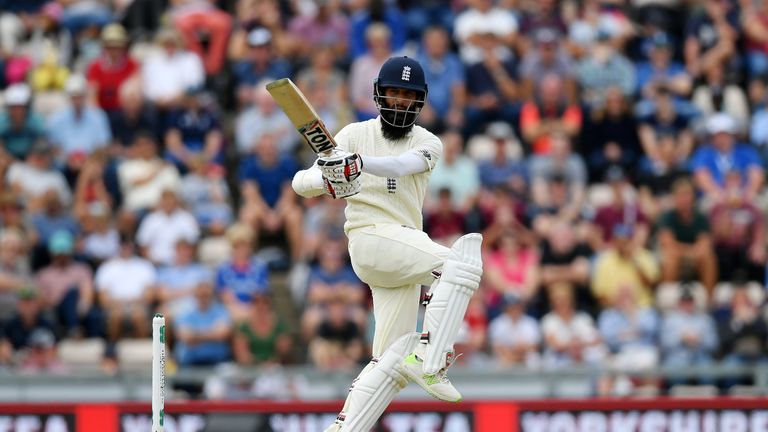 "You always get some stuff from the crowd here and there, but that was the one that really, not just upset me, but you can't believe someone actually said that," he continued.
"We tried to deal with it at the time. It's been investigated, so it's all done now, it's all in the past.
"There's no room for that in life in general, not just in sports.
"There are ways of trying to put your opponent off and sometimes you don't have to say anything.
"You can have a passion and things but we play so much cricket, for me it's more important to be a good person and try to play the cricket the right way."
Watch England's tour of Sri Lanka - featuring five ODIs, one Twenty20, and three Test matches - live on Sky Sports Cricket from October. Here's all you need to know.