India gripped by speculation about the future of Sachin Tendulkar
India remains gripped by speculation about the future of Sachin Tendulkar.
Last Updated: 24/03/13 5:52pm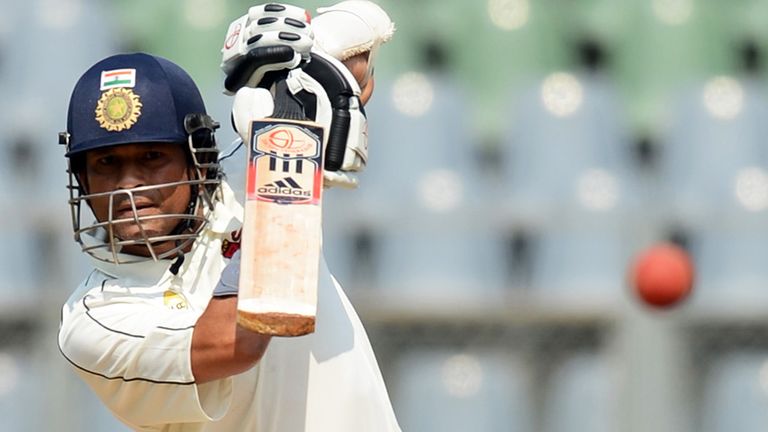 Skipper MS Dhoni would not be drawn on Tendulkar after India completed a 4-0 series whitewash of Australia.
Tendulkar, who turns 40 next month, was dismissed for one in India's second innings against Australia - but it remains to be seen whether that was the last time he will play for his county after 24 years of service.
Asked whether he expected to play alongside Tendulkar again, Dhoni, said: "Do not speculate on Sachin's career. You (the media) asked me the same question in 2005 also."
Commentators, pundits and former players all had their opinion on the matter after India wrapped up the 4-0 series win.
Former India captain Kapil Dev said: "He might play for next three years or more. It is up to the selectors for one series or more and it is up to Sachin to take the call. As far as we are concerned we will continue to admire whatever Sachin do in the 22-yard strip."
South Africa
India's next Test series will be against world No 1 nation South Africa and another former India skipper, Sourav Ganguly, believes Tendulkar will be given the opportunity to play in the two Tests he needs to make it to 200 matches.
"Selectors are probably giving Sachin Tendulkar an extension - keeping his 200th Test milestone in mind. It would have not been the case had it been someone else," he said.
"India would look forward to his experience on South Africa tour. His top form would be quite crucial in South African conditions."
Pakistan's fast bowling great Wasim Akram said: "It looks like he has played his last Test on home soil (India's next home Test is in mid-2014). But it is tough to say anything about Tendulkar. It's difficult to day what he thinks and what is in his mind. You cannot speculate anything about him."
Former India skipper Dilip Vengsarkar said: "He is the greatest player India has produced. I don't want to comment on somebody's personal career. He's the best person to judge about his career. It's for him to decide whether he's available when India next play on Indian soil."