Australia 'in transition' ahead of Ashes as six players earn central contracts
Australia have added six names to last year's list of centrally-contracted players ahead of this summer's Ashes series.
Last Updated: 03/04/13 11:40am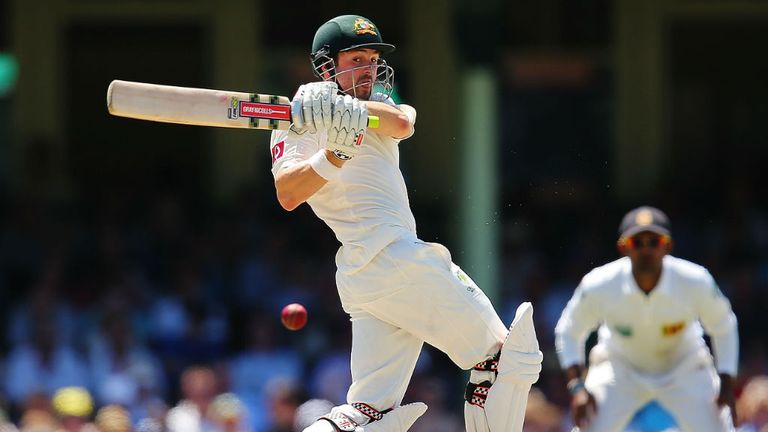 The 20-strong group, led by captain Michael Clarke, is missing retired duo Ricky Ponting and Michael Hussey, while veteran batsman David Hussey is left out.
Top order batsmen Ed Cowan and Phil Hughes, Twenty20 captain George Bailey, all-rounders Glenn Maxwell and James Faulkner and fast bowler Clint McKay are the players brought in.
Australia's chief selector John Inverarity said the make-up of the Ashes squad would likely be similar to the one thrashed 4-0 in India, which could yet mean a lifeline for the likes of Usman Khawaja and Jackson Bird.
Inverarity said: "The team's performances in India was poor, there were some performances that were unacceptable.
Demanding
"The conditions there were very, very demanding and I thought a number of the young players learned and improved and they'll be better for that experience.
"We thought we took our best squad to India, the Ashes squad is likely to be similar to that. There'll be a couple of changes. This list has a broader view because it takes in T20s and one-dayers as well."
On 35-year-old Hussey's omission he said: "We're in transition and we're looking to offer experience to those young players we think will come through best.
"There is a concern, I mean we do not have the batting depth now that we
enjoyed seven or eight and 15 years ago, we just don't. And that's something that cricket in Australia really needs to address."
Fast bowler Pat Cummins, meanwhile, earned a contract despite ongoing rehabilitation from a back problem which is likely to keep him out of the year's first Ashes series.
Inverarity said: "He's a question mark in terms of when we bring him back. When he comes through, we want him to come through without any further mishap."
Contracted players: Bailey, Clarke, Cowan, Cummins, Doherty, Faulkner, Haddin, Harris, Hilfenhaus, Hughes, Johnson, Lyon, Maxwell, McKay, Pattinson, Siddle, Starc, Wade, Warner, Watson.