New Zealand coach Mike Hesson confident of Test success in England
New Zealand coach Mike Hesson had warned that his side have "unfinished business" to attend to in England this summer.
Last Updated: 05/05/13 12:44pm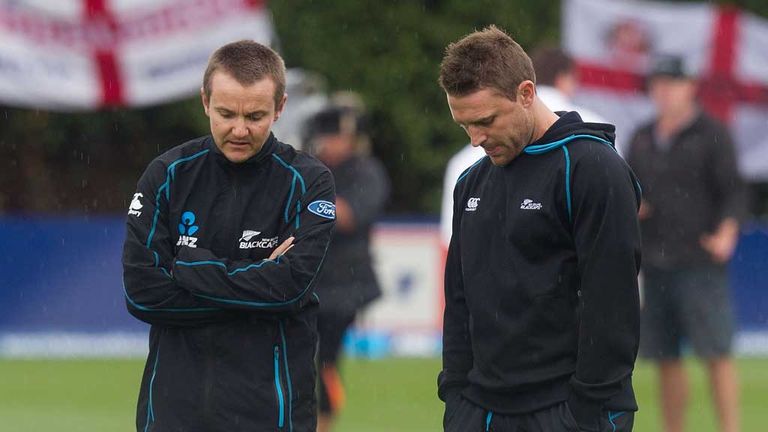 The Black Caps were unfortunate be be held to a draw in their recent three-Test home series against Alastair Cook's side, being denied by the weather in Dunedin and then by England's last pair in the final clash at Eden Park.
Centurion Matt Prior and last man Monty Panesar saw out the final 19 balls of the series in a thrilling climax in Auckland, and Hesson is confident his team can atone for that disappointment in the return series next month.
New Zealand open their tour against Derbyshire on Saturday, and they face England in two Tests and three one-day internationals ahead of the ICC Champions Trophy in June.
"The term 'unfinished business' reflects how we felt after that final day of the third Test at Eden Park last month," said Hesson in his tour diary.
Knowledge
"Being so close to victory over the second-best Test nation in the world was hard to swallow and I've never seen the guys so disappointed in the shed afterwards.
"I couldn't have been prouder of their efforts but that was certainly little consolation at the time.
"On a positive note, there were so many performances over the summer to cherish. I felt Trent Boult was one of the stars of the home series and he seems to be gaining valuable knowledge from each experience.
"With the bat, Kane Williamson continued his development after moving up to No 3 in the order. Kane has a real desire to bat there and he also has valuable experience in English conditions having played for Gloucestershire.
"We know there'll be different challenges facing the English at home - different conditions, grounds, balls and early season pitches. We'll have to prepare well in those conditions to put England under pressure again."