Switch-bowling prodigy Yasir Jan speaks exclusively to Saj Sadiq
By Saj Sadiq - @Saj_PakPassion
Last Updated: 22/09/16 5:49pm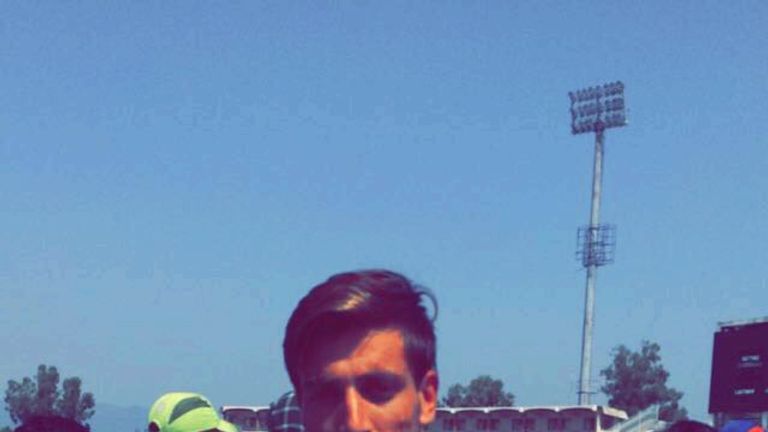 After causing quite a stir in Pakistan, ambidextrous Lahore Qalandars bowler Yasir Jan spoke exclusively to Saj Sadiq.
Q: Tell us a bit about yourself and your family?
A: I am 20-years-old and the youngest of seven siblings. My family is in the vegetable vending business and it would be fair to say that we have faced financial hardships in the past which has made it difficult for me to pursue my love for cricket. However, I am fortunate that my elder brother has really helped and encouraged me to fulfil my desire to play by covering for me and giving me some free time on the side as I was expected to help out in the family business.
Q: When did you discover you could bowl with both arms?
A: Like any youngster in Pakistan, I was always interested in playing cricket but this idea of bowling with either arm was something that I started for fun at the age of eight and have never looked back since. This then became an obsession for me and I have continued to develop this style without any help from anyone.
Q. But surely your coaches must have tried to stop you from bowling like this?
A: Yes, they did. My coaches were dead against it as they were worried that I might do physical damage to myself and also end up as not being good as either a left or right-arm bowler, but you know when you have an obsession about something like this, nothing will stop you and this is what happened with me.
Q. Have you bowled using both your left and right arm during proper cricket matches and within an over?
A. I have bowled in this way many times during club games but the main match where I did this was when I delivered just over five overs with my left-arm and the rest with the right-arm during a regional Under 19 game where I was representing Rawalpindi against Lahore. That was a quite an enjoyable and interesting experience.
Q. What did the batsmen think about your switching arms during the Under 19 game?
A. They were astonished and could not believe it. They complained to the umpires saying that they weren't happy with the situation and I was doing something wrong but the umpire told them that it was legal as I had informed him before bowling like that. The batsman was completely confused when the ball was delivered from the left hand after I had started the over bowling with the right hand. What also didn't help his case was that the ball was swinging as well and with the change of arm, he really didn't know how to play me.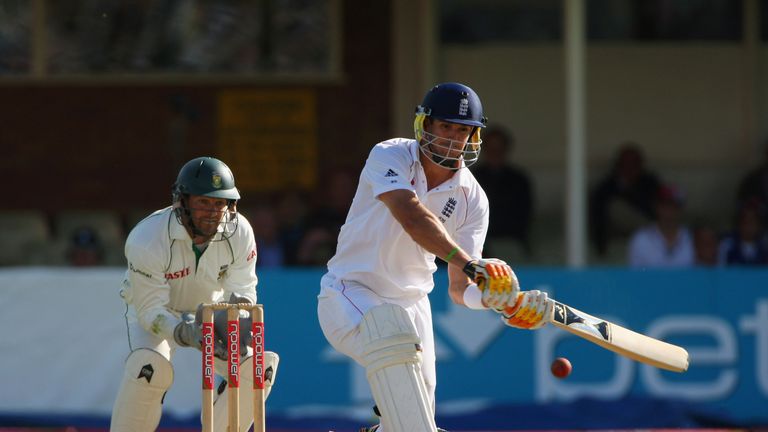 Q: Do you think that the rules should be changed so that bowlers can swap arms without telling the batsmen, like batsmen do in switch hits?
A: Absolutely, why not? Bowlers like me have been given a talent and I would like to use that to the advantage of my team but the laws stop me from doing that. I have no problems with others learning to bowl like that but just like Kevin Pietersen can switch his hands for a switch hit, I as a bowler should also be allowed to change the bowling hand without having to announce it first as it takes away the surprise element. I would really hope that the ICC will make that change to the laws in the near future.
Q: What sort of bowling speeds are you bowling at?
A:  I have been told by the Lahore Qalandars coaching staff that I am bowling at a decent pace where my speed with the right-arm is near the 140 kph mark whilst with the left-arm, I am bowling around 135 kph. This makes me very happy as I have worked very hard to get to this stage.
Q: Given your unique talent, which bowlers do you model your action on?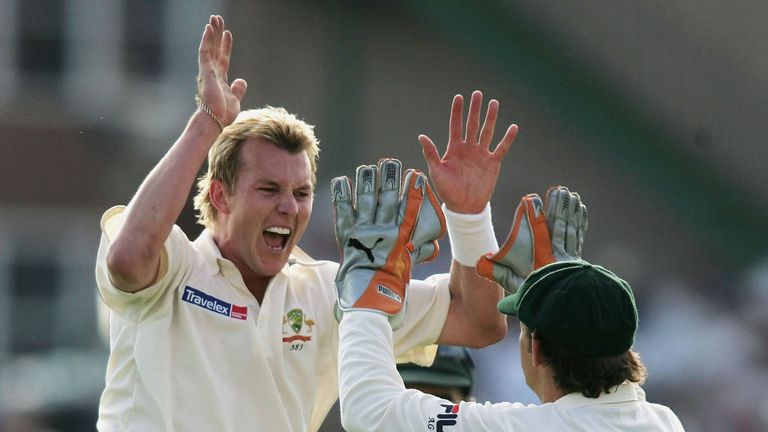 A: I am lucky that I can choose a few good bowling actions to copy as I can bowl with either the left or right-arm. From the right-armers, I would choose Brett Lee and Dale Steyn as my favourites to copy, but for left-armers, I cannot think of a better bowler to imitate than the great Wasim Akram. Having said that, I also like Mohammad Amir's and Wahab Riaz's bowling actions and imitate those also. I love their bowling actions but Wasim Akram's bowling action is a notch above all others. 
Q: The video of you bowling at the Lahore Qalandars trials went viral on the internet. Does that fill you with pride?
A: To be honest, I haven't seen that video but from what I have heard from my friends and family, it seems to be a hit on the internet which is quite amazing for me. I was surprised but very proud when I heard this and I have been getting calls from acquaintances about this video all day and night. Frankly speaking it is a little irritating at times as I am forever on the phone and am not able to devote time to my family. Hopefully, the interest will die down in the next few days.
Q: What did Aaqib Javed and the other coaches say to you regarding your bowling?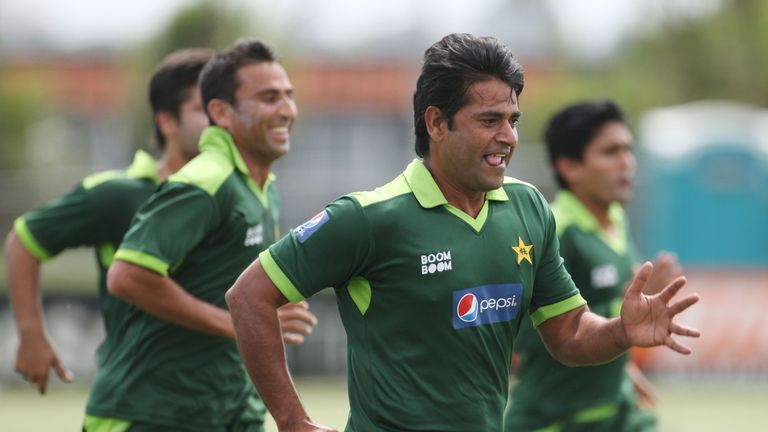 A: Aaqib has been brilliant with his advice to me. Apart from some technical pointers, his main message to me is to prepare myself for hard work in the future if I wish to achieve my goals of becoming a successful cricketer and serving Pakistan. I have been training since the Under 16 days but I will continue to learn more under the supervision of Aaqib Javed who is a very experienced bowling coach.
Q. A ten-year contract with Lahore Qalandars must be a great achievement for you. How are you feeling about this?
A: I am really pleased on being awarded this contract. It shows that Lahore Qalandars have seen something in me and will support me further. I have gone through some financial hardships in my life and to be recognized for my talent is really something special and I am grateful to Aaqib Javed and Lahore Qalandars. I can tell you that I was very skeptical about attending these trials but it was my elder brother and friends who convinced me to come forward and try them out and I have now been awarded with such a wonderful opportunity.
Q: What about the future? Do you see yourself developing to become a Pakistan cricketer?
A: Aaqib Javed has given me the opportunity to train with the Lahore Qalandars squad and I hope to accompany them in the next edition of the Pakistan Super League in 2017. This will be a great chance for me to train and possibly play alongside some of the top names of the world. I wish to continue working hard with my coaches and hope I can get a chance to fulfil my dream of representing Pakistan in the future.