Pakistan opener Ahmed Shehzad provisionally suspended over failed dope test
Last Updated: 11/07/18 9:14am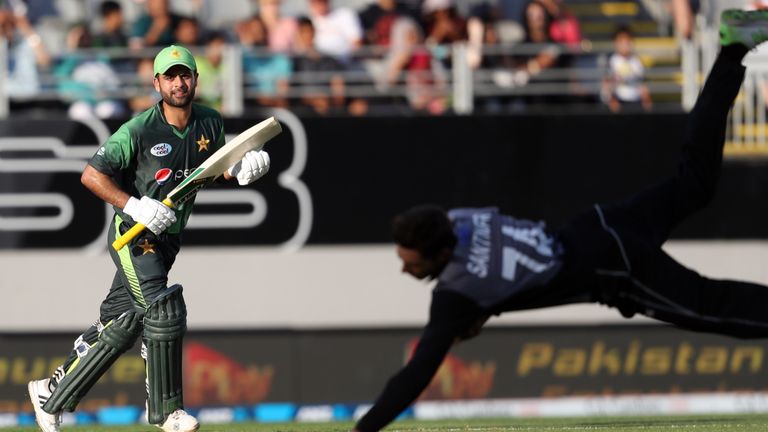 Pakistan batsman Ahmed Shehzad has been provisionally suspended and charged with violating anti-doping regulations after he tested positive for a prohibited substance in May, the country's cricket board (PCB) has said.
The 26-year-old's in-competition urine sample, which was collected during the domestic Pakistan Cup tournament in May, tested positive and an independent review board confirmed the result in June.
"He has been given till July 18 2018 to advise whether he wishes to have his B Sample tested and till July 27 to respond to the charges levelled in the Notice of Charge," the PCB said in a statement.
"The PCB has also provisionally suspended Ahmed Shehzad pending the outcome of the charges."
Shehzad lost his Test place following Pakistan's tour to the West Indies in mid-2017 and has not played a one-day international since last October.
He was part of Pakistan's T20 squad for two international matches against Scotland last month, managing scores of 4 and 24, but missed out on playing in the tri-series Twenty20 in Zimbabwe which ended Sunday.
Independent Review Board Report on doping case has been received by PCB. Cricketer Ahmad Shahzad has tested positive for a banned substance. PCB will issue charge sheet today.

— PCB Official (@TheRealPCB) July 10, 2018
Pakistan pace bowlers Shoaib Akhtar and Mohammad Asif were both caught using banned substances in 2006 but later reprieved after a tribunal set aside their drug tests.
Later rule changes led to a two-year ban for left-arm spinner Raza Hasan, who failed a doping test in 2015.
Two other Pakistan spinners, Yasir Shah and Abdur Rehman, have also received temporary bans in recent years.