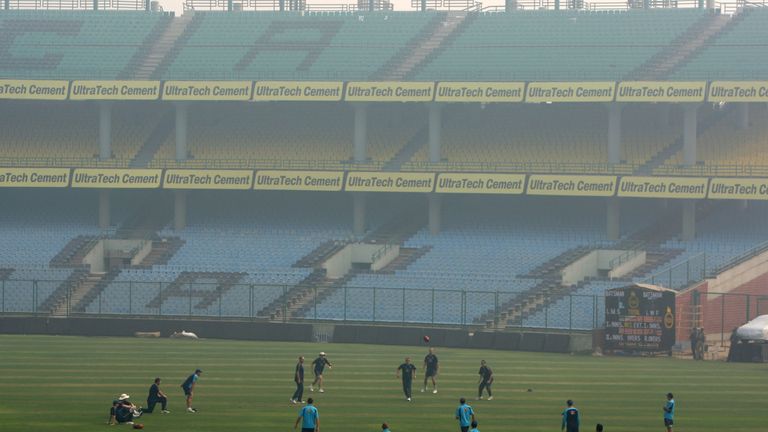 Hazardous smog interrupted the third Test between India and Sri Lanka in New Delhi on Sunday, with players wearing face masks as air quality dipped in the world's most polluted capital city.
Many of Sri Lanka's fielders returned from lunch on the second day wearing masks amid visible haze at Feroz Shah Kotla, with visiting seamers Lahiru Gamage and Suranga Lakmal later leaving the field feeling unwell.
Play was halted twice, for a total of 22 minutes, as Sri Lanka complained to the umpires about the smoggy conditions, with the match referee, team doctors and physiotherapists consulted about conditions.
"At one point, we had a case of coming off the field vomiting," said Sri Lanka coach Nic Pothas. "There were oxygen things in the change room. It's not normal for players to suffer that way. This was an abnormal situation.
"In most conditions you want to play cricket. The umpires were very clear about playing on and they did a good job.
"We are here to play cricket - there was not a case of us wanting to stop. We just wanted to have some clarity on the safety of the players.
"When it became unsafe, I think that's where the conversation started because the safety of the players is of paramount importance."
The US embassy website showed levels of the smallest and most harmful airborne pollutants in Delhi at 328 - more than 10 times the level considered safe by the World Health Organization.
Last month more than 30,000 runners competed in the Delhi half-marathon, despite dire health warnings from doctors who called for the race to be postponed.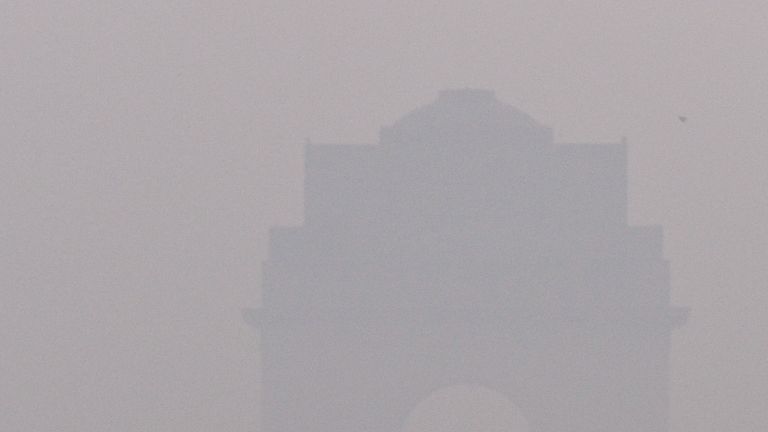 Doctors warn that competitive exercise during severe pollution can trigger asthma attacks, worsen lung conditions and increase the risk of heart attacks and strokes.
A smog outbreak last month in the Indian capital - an incident described by doctors as a public health emergency - saw schools shut for days as pollution soared to 40 times the safe WHO levels.
Delhi's air quality typically worsens in winter as cooler air traps pollutants near the ground, preventing them from dispersing into the atmosphere, a phenomenon known as inversion.