Cheteshwar Pujara Q&A: India batsman on Afghanistan, Virat Kohli and Jos Buttler
"I think that many of the current Indian batsmen have learnt from the mistakes of the past. We have the experience now as most of the squad will have been a part of the 2014 Test squad in England."
By Saj Sadiq - @Saj_PakPassion
Last Updated: 12/06/18 10:19am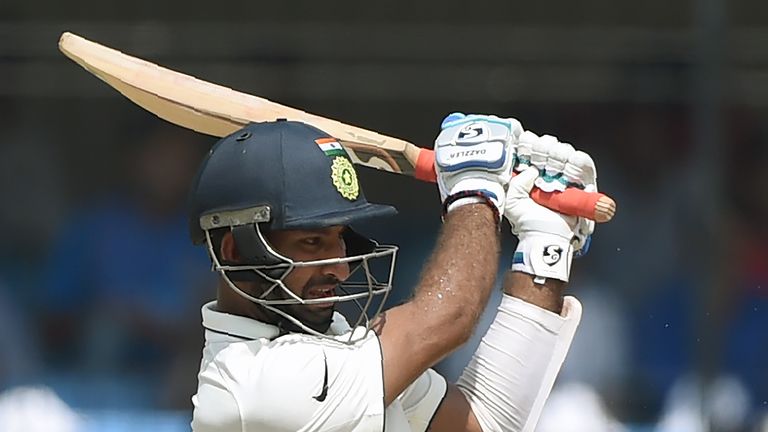 Saj Sadiq catches up with Cheteshwar Pujara to discuss Afghanistan's inaugural Test , Virat Kohli's captaincy and how India can keep Jos Buttler quiet in their upcoming series with England…
How do you feel your stint for Yorkshire has gone this season?
CHETESHWAR PUJARA: I think it's been good and useful preparation for me ahead of the Test series later this year. I believe it's gone well, but I feel that I have not scored enough runs in red-ball cricket even though I felt I was batting quite well in that format. However, I think it's gone a lot better in white-ball cricket for me during this season.
You've only played five one-day internationals for India during your career. Is that something you want to increase in the future?
CP: I would love to do that. I've been working a lot on my shorter-format cricket and I feel I have a chance as I think I am a player who can play and do well in all formats.
India are due to play Afghanistan in Afghanistan's inaugural Test match. What are your thoughts on the likes of Ireland and Afghanistan being given the opportunity to play Test cricket?
CP: I think it's really important that nations such as Ireland and Afghanistan are given the opportunity to play Test cricket. Afghanistan have already proved and showed to the world that they are a very good white-ball team. When it comes to ODIs and T20Is, Afghanistan have been playing some good cricket and I'm looking forward to seeing them given the chance to play Test cricket.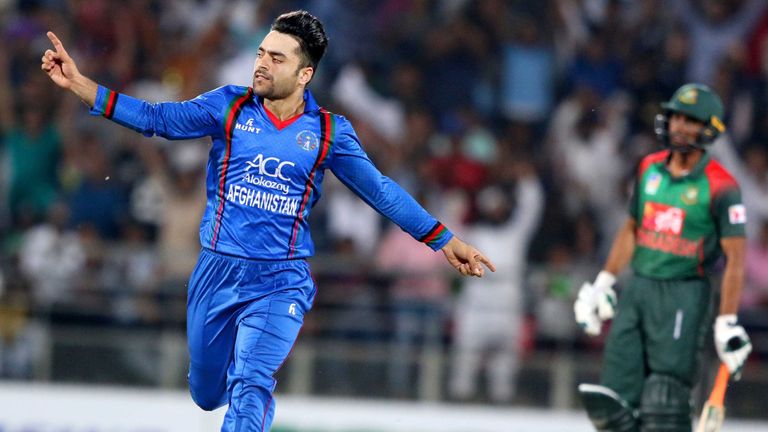 For Test cricket to survive I think more nations need to be given the opportunity play in this format. Test cricket needs to be popular around the globe and not just in a select few countries.
Pakistan recently managed an excellent win at Lord's against England. Do you think that win for Pakistan gives India some hope for later in the summer?
CP: I didn't see too much of the match and just checked the scorecard but from an Indian perspective you always have to believe in yourself. Being honest, the last time we played Tests in England back in 2014 we did not play well at all.
But, we don't look at the other teams, rather we concentrate on playing to our potential and I can confidently say that we have a good bowling line-up and I feel that bowling in the Test series against England will be crucial. When it comes to our batting, we have improved a lot and we did well in South Africa, so we are very hopeful that we will do well in England this time around.
Throughout the years India has always produced great batsmen, but in the modern era, a number of very good pace bowlers are coming out of India, why do you think that is?
CP: I think the Indian Premier League has to be given credit for this. The IPL is producing a lot of very good pace bowlers. Apart from the IPL, I think there are a lot of young cricketers in India who want to be fast bowlers and perhaps that wasn't the case in the past.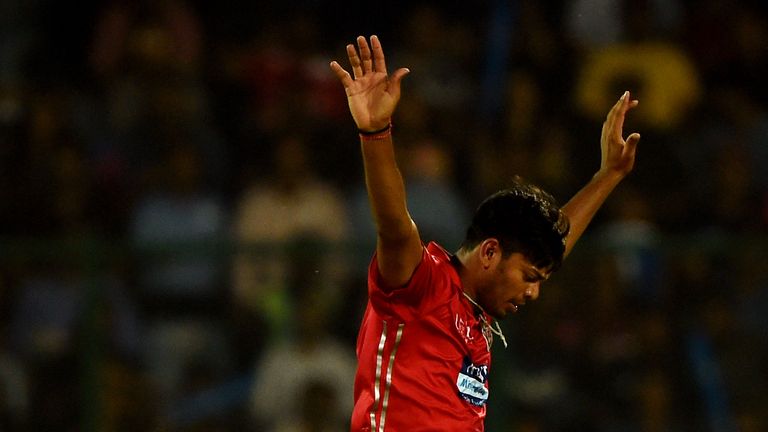 These boys are working very hard and focusing on pace bowling from a young age and nowadays there are a lot of opportunities in India for young, fast bowlers, whereas in the past it was all about spinners.These days India goes on overseas tours with a very strong pace-bowling group and credit must be given to the BCCI for this because they have focused on building a group of good quality fast-bowlers to serve India around the world.
Speaking of the Indian Premier League, Jos Buttler was one of the stars of the tournament. You must be concerned about his form ahead of the Test series later this year?
CP: Yes, hopefully we can get him out early. I think the key is to get him out into the middle as early as possible where he has to face a newish ball. No doubt he's a good player but we have to aim to get him out there in the middle when the ball is quite new and hard.
He obviously bats at number 6 or 7, but if we can get him facing our bowlers by the 30th over then I think we can build some pressure on him. I've seen the way he bats in white-ball cricket around the world and he's a fantastic player, so we will have to be on top of our game when he's at the crease.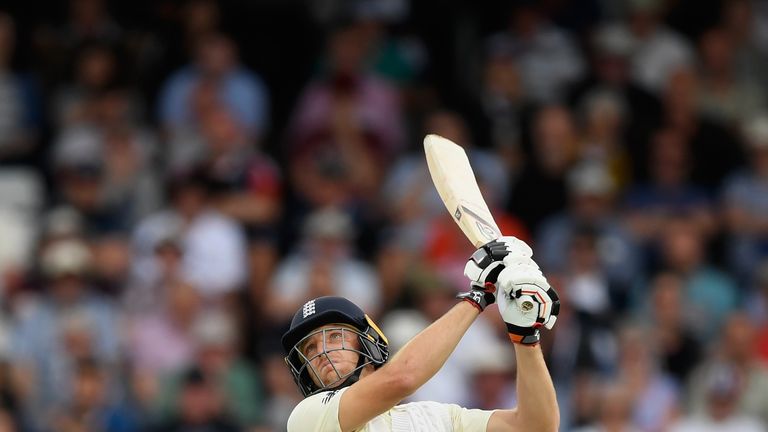 James Anderson and Stuart Broad faced criticism after the Lord's Test match against Pakistan. Were you surprised at the levels of criticism they received?
CP: I was very surprised because both of them have been doing really well for their country for such a long period of time and have been so consistent. They are great bowlers and every bowler goes through a tough time or has a bad match or two, but I believe they deserve to be recognised as top bowlers who have been at the top of their profession for so many years.
What will the plans be from an Indian perspective against the likes of Anderson and Broad?
CP: I think that many of the current Indian batsmen have learnt from the mistakes of the past. We have the experience now as most of the squad will have been a part of the 2014 Test squad in England, so most of our batsmen will have played Test cricket in England previously, and that is really important.
I think if you have previous experience of overseas conditions in any country and you are going back there, then you will have a good idea of what works and what doesn't in those conditions. I believe that our previous experience of English conditions will be extremely vital this time around.
Do you think India have a good chance of defeating England in the Test series?
CP: I believe that we have a very good opportunity but you have to take it one match at a time. A lot can happen in a five-Test series and I think that it's best that as a team you focus on one match at a time rather than thinking about the entire series and what the outcome may be. Another thing that is vital is the preparation. It's important that we prepare well and then execute our plans. If we do that, then I think we have a very good chance of beating England.
What is it like to have Virat Kohli in the dressing room?
CP: He's very talkative, very passionate about cricket and he keeps the atmosphere going. The Indian team's dressing room nowadays is quite relaxed but there are also many young players who keep the atmosphere quite lively. The good thing is that all of the players enjoy each other's company on and off the field.
What are your thoughts on Kohli as a captain?
CP: So far the experience has been good. Even when MS Dhoni was leading the team, the atmosphere in the dressing room and out there in the middle was good. I've always enjoyed my cricket under the leadership of both Kohli and Dhoni. They are different characters, but I've really found it very motivating and satisfying to play under both captains.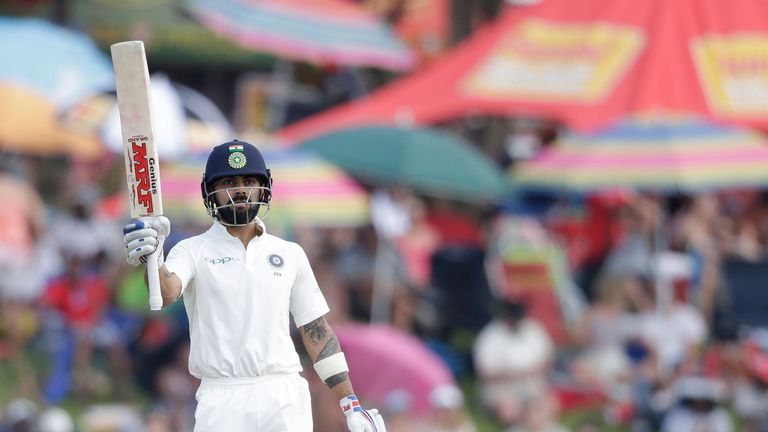 What are your thoughts on the introduction of four-day Test matches?
CP: I would prefer to play five-day Test matches as I don't feel four days for a Test match is enough. We've been playing this format as five days for such a long time and I would like it to continue as five days, rather than it changing to four.
Finally, an India versus Pakistan Test match at Lord's in front of a packed house - does that sound appealing to you?
CP: Yes, that would be nice but that is something that I cannot really control or is in my hands. It's up to the Government to decide on such things and as cricketers we follow their guidelines. But if it was to happen, then I'd be ready for Pakistan. If it doesn't happen, then so be it, that's not my call.
Comment below to get involved in the debate, but please adhere to our House Rules. If you wish to report any comment, simply click on the down arrow next to the offending comment and click 'Report'.