Australia v New Zealand: Brendon McCullum won't blame third umpire
'Black Caps will be near their peak against Australia in February'
Last Updated: 30/11/15 8:48am
Brendon McCullum refused to blame third umpire Nigel Llong after a contentious DRS call during New Zealand's defeat to Australia in Adelaide.
Nathan Lyon was given not out by Llong on the second day of the inaugural day-night Test, with the Englishman deciding that despite Hotspot showing a mark on Lyon's bat when he seemingly edged to slip, the evidence was inconclusive.
Lyon was on nought at the time but went on to score 34 as Australia recovered from 116-8 to post 224 and secure a 22-run first-innings lead in a game they won by three wickets to take the series 2-0.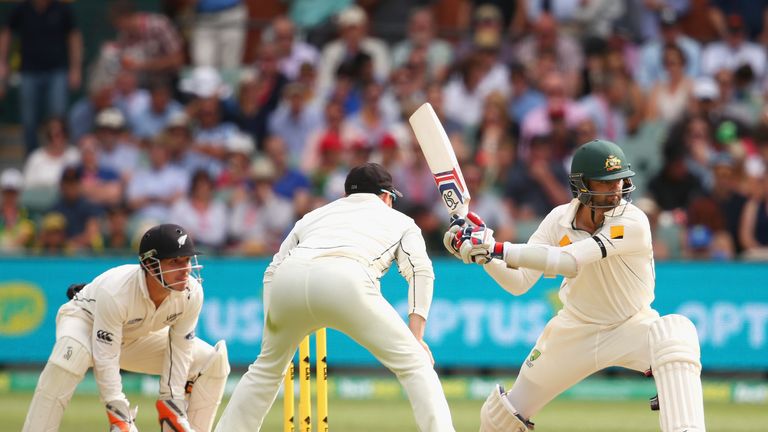 "There were some frustrations in it, but we're not going to blame anyone," said the Black Caps skipper. "That's not our mentality as a side and it's not up to the captain out on the field to try to coerce someone into a decision.
"Everyone saw it. Everyone knows what happened. I think we're all of the same opinion. In the end, I think we should focus on the fact that this Test match was a roaring success, in a hard-fought game.
"At the time it was obviously incredibly frustrating and it definitely had a bearing on the game.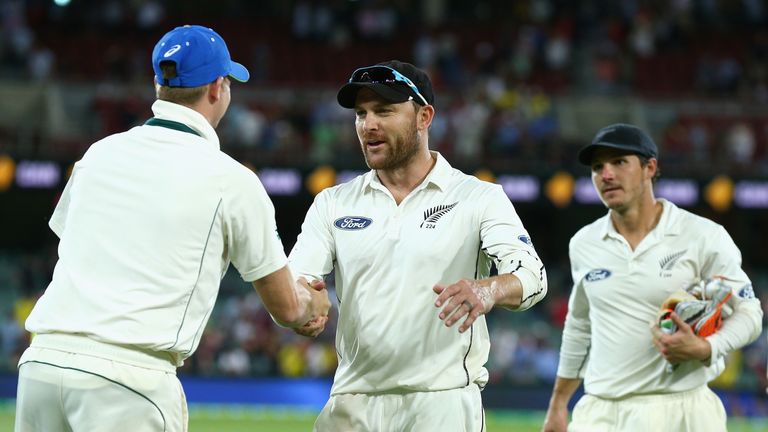 "You hope that when mistakes are made, they don't have a major bearing on the game but I guess, none of us are naive enough to overlook that fact that it did in this instance."
New Zealand's loss subjected them to a first defeat in eight Test series but the Black Caps will get the chance to bounce back quickly when they host Sri Lanka in a two-Test contest in December before welcoming Australia for a reverse series in February.
"By the time Australia arrive on our shores, we'll be almost nearing our peak as a team," added McCullum.
"In our own conditions it should be an interesting and enthralling series and if we can win those two, we'll call it a 2-2 draw over a five-match series and our unbeaten run continues."