Cricket Expert & Columnist
Bob Willis says England should be ashamed of performance in fifth Test
Last Updated: 21/12/16 12:53pm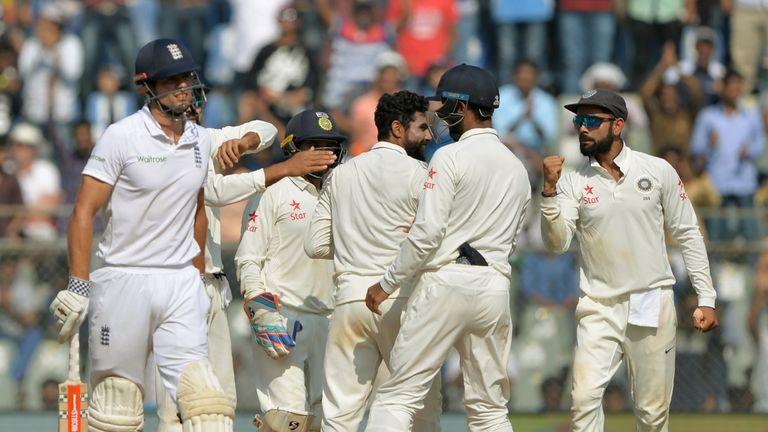 Bob Willis says England's "millionaire" players should be ashamed of themselves after slumping to a 4-0 series defeat to India.
Alastair Cook's side lost by an innings for the second time in eight days after being bowled out for 207 on the final day in Chennai.
Willis accused England of letting down supporters with their "unacceptable" second-innings batting performance, which saw the tourists collapse from 103 without loss to 207 all out - losing their final six wickets for just 15 runs.
Speaking on The Verdict, Willis said: "I have sat through some embarrassing humiliations, this one just about takes the biscuit.
"These millionaires with their bloated central contracts, have let down the people who support them, sponsor them, the paying public, broadcasters.
"They should be ashamed of themselves.
"It was a desperate performance, showing no cricketing intelligence whatsoever. I gave them the benefit of the doubt last night, they were trying hard in the field.
"That was absolutely unacceptable as a batting performance and they should all look at themselves in the mirror and say 'we were to blame'."