Cricket Expert & Columnist
Bob Willis makes Ashes prediction, assesses Australia's squad and hails Manchester City
"Warner is a Michael Slater-type player who can blast 60 or 80 before lunch and set the tone for the series. If England get him out early, they can expose Australia's soft underbelly."
Last Updated: 22/11/17 1:14pm
In a pre-Ashes Hit for Six, Bob Willis makes his series prediction, raises eyebrows at Australia's squad, discusses the Baggy Greens' dominance at The Gabba and hails Man City's "best" side of all time.
Who is going to win the Ashes?
I hope England are going to retain the Ashes - but it is vital they don't lose in Brisbane. I don't think there is much to choose between the two batting line-ups at all. It's Alastair Cook and Joe Root for England versus David Warner and Steve Smith for Australia but I happen to think the likes of Jonny Bairstow and Moeen Ali are better prospects than the lesser lights in the Australian top seven.
I think Mark Stoneman will also do a good job, with my main concerns for England's batting over James Vince and Dawid Malan lower down - that said, Malan is a nuggety player and in decent form. Australia are clearly worried about their batting line-up by picking Shaun Marsh and Tim Paine at No 6 and 7.
Bowling Australia out is going to be the thing for England as we are clearly lacking firepower and Ben Stokes. England's batsmen need to get used to the extra bounce - they haven't had ideal warm-up matches but there is nothing new about that - but if they can adapt quickly I am optimistic they can draw the series. I am going for 2-2, especially with England well-equipped for the day-night Test.
Did your eyebrows raise when you saw Australia's Ashes squad?
They certainly did. Cameron Bancroft is a rookie in Test-match terms and will be more nervous than any of the England players who have played a bit, while he didn't do anything special until his double hundred for Gloucestershire, so there could possibly be a weak link there. Marsh is now in his eighth or ninth reincarnation, down at No 6 this time, while Tim Paine, who is no Adam Gilchrist or Brad Haddin with the bat, has been selected despite not keeping wicket for his state.
Australia are behaving like England and are determined to pack their batting and bat as low as they can. Also, can these terrifyingly-fast bowlers stay fit? Pat Cummins has yet to play a Test in Australia and Mitchell Starc has had injury problems, too. Josh Hazlewood is a very consistent performer and Starc is at the top of his game but will Cummins' pace make a difference?
Brett Lee bowled quickly but England often took him for four or five runs an over. It is a massive risk by Australia to go in with just three seamers, even though Nathan Lyon is canny. England possibly lack a spinner like him to keep things tight.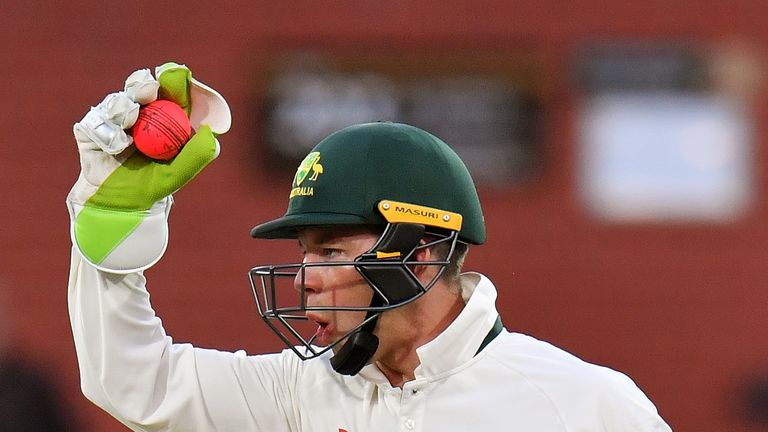 With Stokes absent, how important is Chris Woakes?
Very. You can't replace Stokes who is two players wrapped into one but Woakes will get the old ball to move and reverse. I am a little worried about him in those critical overs between 15 and 40 if the pitches are flat - we saw a couple of years ago in South Africa that he wasn't particularly effective when the conditions weren't seam friendly.
He is a far better bowler now, though, and turning into a proper batsman down the order. England aren't going to get any runs from nine, 10 and 11 - they are going to be blown away, I am pretty sure about that - so the likes of Ali and Woakes are going to have to farm the bowling. Woakes' batting is going to be as important as his bowling.
Bowling-wise he will form part of a disciplined attack that, hopefully, won't offer Australia any width. Warner, of course, is a Michael Slater-type player who can blast 60 or 80 before lunch and set the tone for the series, so England really must keep him at bay. If they get him out early, they can expose Australia's soft underbelly.
Nathan Lyon wants to end careers, David Warner says the Ashes is like a war - do you find this pre-series chat a bit unedifying?
It's so predictable now from the Australians and England do well not to be drawn in by these comments. I think the Aussie press and public expect it and it wouldn't be an Ashes series without Glenn McGrath saying "we are going to win 5-0". This year it is Lyon and Warner chirping away, whereas in my day it was Jeff Thomson talking about blood on the pitch and all that.
It's part of the give-and-take early on, although it is pretty uncharacteristic for Lyon to open his mouth - you don't hear much from him normally, it's usually the fast bowlers. It will fire up the crowd and make for an intimidating atmosphere for England from Thursday, that's for sure.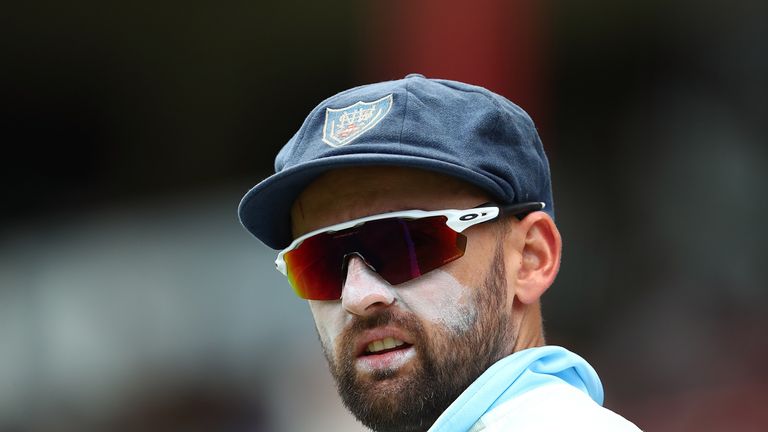 Why do you think Australia have got such a fantastic record at the Gabba?
I think the conditions are very foreign to sides coming in at the start of the series. The old trick used to be to take the visiting side to Tasmania with their beanie hats on at nine degrees and then fry them up for the Test match where it's 38 degrees and 100 per cent humidity. This time they fielded under-strength Cricket Australia XI sides, perhaps to lull England into a false sense of security, but at least their last match was in the heat of Queensland, up in Townsville.
They haven't faced any quick bowling and that's definitely going to be a shock to the system, especially as the Gabba has taken over from Perth as the quickest pitch in the country. It's a test of everybody's mettle, particularly the batsmen. England's most recent win there was in 1986/87 but they will look back at the Cook and Jonathan Trott partnership from 2010/11 and know they are well capable of scoring runs.
Finally, you must be delirious at Man City's form. Is this the best City side you have ever seen?
It's difficult to say no. The 1968 league-winning side and the 1969 FA Cup-winning side were magnificent but in those days you had the best players in England and now you have the best players in the world.
The pace with which they move the ball around and the form of Leroy Sane and Kevin De Bruyne is brilliant, while I retain my belief, which I made clear on Bumble and Grumble during the Tests this summer, that David Silva is the third-best player in the world, behind Lionel Messi and Cristiano Ronaldo. This is, for me, the best City side of all time.