Bumble's Blog: David Lloyd on Tom Curran, the IPL and why bowling machines are not the answer
"My view is that we're creating manufactured, mechanical players rather than there being a flow and rhythm to the batting."
Last Updated: 30/01/18 3:55pm
In his latest blog, David Lloyd talks Tom Curran, the IPL, the success of "filthy" leg-spin, the U19 World Cup and blocked drains.
There was a telling line from Steve Smith at the end of the ODI series - "we were totally outplayed" - which was very gratifying to read if you're an England player or an England fan. It's an emphatic win, 4-1, in Australia.
I just want to go back to what was said and written when England were 3-0 down in the Ashes. There were people saying it was pointless playing the rest, "it doesn't mean anything", "Alastair Cook's 200 means nothing, they've been beaten."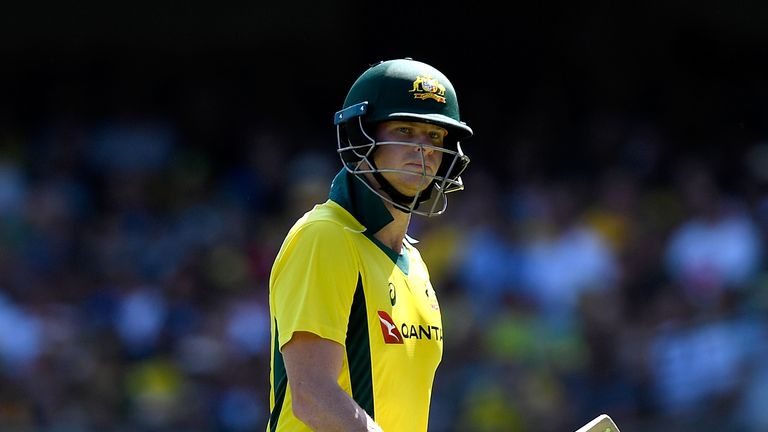 When England went 3-0 up in the one-dayers and then they lost one, it was completely different - "same old England, not good enough!" I'd just remind you that in the Ashes, at 3-0 you said it was done and dusted and they might as well go home. Anyway, England came back to win the last ODI and I'm a massive believer that you're only as good as your last game.
In that last game, England only got 250-odd but then they squeezed Australia, who will have thought that they were well in that game.
It was a terrific performance from Tom Curran to turn it in England's favour but you have to be careful about people on social media calling for him to be a regular in the Test team now. No, they're totally different - it's like classical music and pop music! It is so different, you can't do that.
England are not looking for an 82mph bowler in Tests but he's a very clever bowler, particularly in one-day cricket with his changes of pace and deliveries out of the back of the hand. The other thing about him that I like immensely is that he's a very infectious cricketer. He is one of those cricketers that drags people along with him.
England are playing brilliantly now but there is a lot of cricket to be played before the 2019 World Cup, a lot of form to be made and a lot of form to lost. What England do have is a very confident team and a very settled team, they've got plenty of options and when Ben Stokes comes back, he could make this team quite irresistible.
I'm also absolutely thrilled that Sky have got the IPL rights and I'm hoping that the very nice Mr Henderson, our Head of Cricket, might be thinking of sending one or two of us over to do some commentary because it is a fabulous tournament.
It is sheer entertainment, the crowds just flock there and they live for cricket. They're a totally different breed, cricket is the be-all and end-all and the grounds are packed to the rafters.
The auction doesn't sit comfortably with me though, I don't know why, and I'm intrigued by who is making the decisions. There are obviously people with a lot of money but who is advising them?
These people tend to surround themselves with iconic cricketers and I would say that they're not always the best judges. Don't ask a jockey if his horse is going to win, he hasn't a clue! Jockeys and trainers, stay well away from them if you want any information. I just wonder what the strategy is in spending somebody else's money. It'd be great to do that - "it's not my money, buy him!"
I don't know how much Joe Root would be available but if these advisers are saying "don't buy Joe Root" then they must be mad!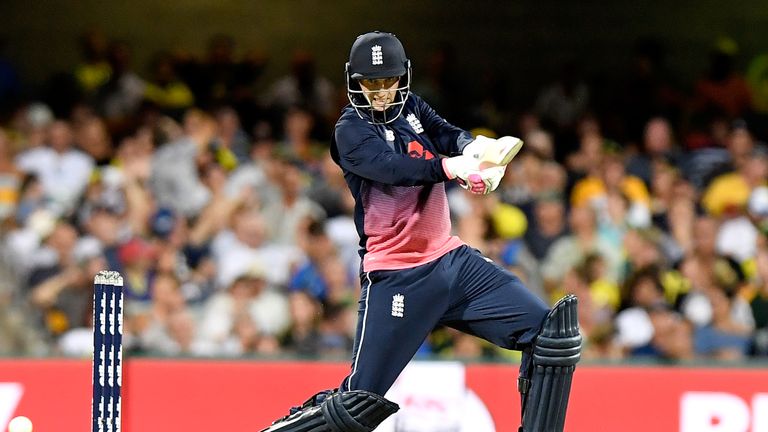 One must-have in the IPL is a leg-spinner - and he doesn't have to be very good! Any old leg-spinner would do. They could bring Robin Hobbs back! Michael Atherton and Nasser Hussain could bowl filthy leg-spin and they would've been a wow because you don't need to be very good.
You can just put all the fielders on the boundary edge and someone will find them - a few double bouncers and fielders on the boundary, that's the trick!
I'm really looking forward to getting out to New Zealand and I've been following the Under-19s World Cup over there. England won the seventh-placed play-off against New Zealand and my observation is that a number of our players were very mechanical and not especially fluent.
It smacked to me of spending a hell of an amount of time on a bowling machine rather than natural play. The Asian players were a cut above and they looked very natural.
The difficulty for the English players is winter practice would obviously be indoors but from what I'm seeing, it would be better to face some actual bowlers. There didn't seem to be much natural flow to their batting.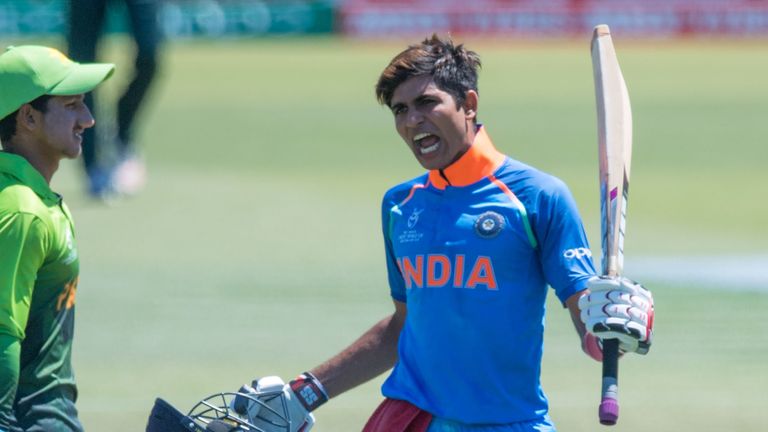 The very best coaches should be at this level. If time allowed, notwithstanding school and university, these players should play as often as possible away from England in the winter - and actually play - because I'm convinced that bowling machines are not the answer.
Coaching is not the problem but I think they've got to play against a variation of bowlers rather than delivery after delivery from a machine. All that does is create machines, you make robots and I thought the difference in class was significant between the Asian players and the English players.
I've not been able to speak to anybody in charge about it but my view is that we're creating manufactured, mechanical players rather than there being a flow and rhythm to the batting.
It's Deadline Day on Wednesday and our manager at Accrington, John Coleman, is very canny. We've done our business but I wouldn't be surprised if we got one more right at the end. We got beaten 2-1 at Crawley but we've got two home games coming up to get back on track.
Meanwhile, I'm in the middle of an absolute saga - me drains are blocked, it's terrible. I've had me drain rods out with a little corkscrew on the end but I was defeated and had to bring the drain people in.
They sent a camera down and eventually they cleared it - to a degree. The camera revealed that there are a load of tree roots in the sewer pipe, the trees are on my next door neighbour's property but as the roots are before their inspection chamber, I'm responsible for the costs, even though the roots that are blocking it are from their trees. That's just not been thought through at all!
I'm trying to find the government official in charge of blocked drains and give him a right earful because he's got it totally wrong! They're not my trees, they're not on my land but I've got to pay for it and if you think I'm annoyed, you're dead right!